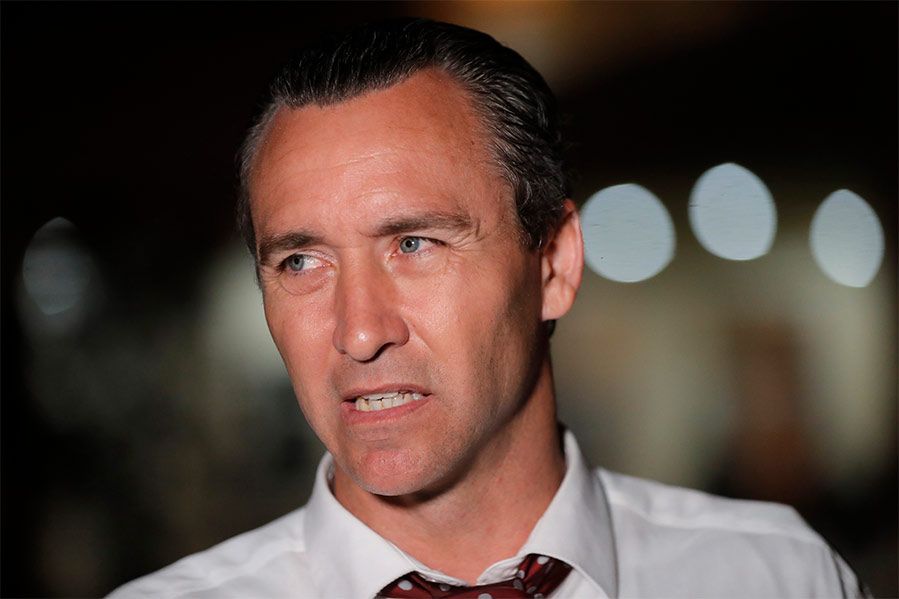 As the $1,200 stimulus checks sent out by the U.S. government begin to deposit in millions of Americans' bank accounts, most of us have those earmarked for necessities like rent or food. But one notorious Louisiana pastor is insisting that you send your stimulus check straight to the house of God.
Pastor Tony Spell of Life Tabernacle Church in Baton Rouge, Louisiana, released a video last week announcing the #PastorSpellStimulusChallenge, in which he suggests we should all donate our stimulus checks towards evangelists and missionaries who "haven't had an offering in a month". And if you don't have specific evangelists in mind you'd like to donate to, Pastor Spell leaves his website address and says he wouldn't mind taking your stimulus check off your hands.
The video, which has been viewed over 350,000 times, did not go over well with the public at large, with many calling it a shameless cash grab. Currently, it sits at over 21,000 dislikes on YouTube - and just over 200 likes. 
Even in the face of such outrage, Pastor Spell isn't backing down.
Stimulus for Me, Not for Thee
On Sunday, Pastor Spell made an appearance on CNN to defend his challenge from the torrent of abuse it received online. CNN's Victor Blackwell asked Pastor Spell why he's requesting stimulus money from people in poor financial positions – some of whom Pastor Spell acknowledges do not have vehicles or even an internet connection. "Why isn't this a time for the church to give to those who do not have?" Blackwell asked.
Pastor Spell offered a rebuke, insisting that this church is giving back to the community, though he didn't give any specifics. Even as the news anchor pointed out that churches are eligible for small business loans from the government to stay afloat, Spell said he doesn't want the federal government to "give us a dime."
Rather, it seems he'd prefer his congregation give him what little they have left. 
Spell, meanwhile, has thus far refused to obey social distancing orders, holding a large church service as recently as Easter Sunday, in which roughly 130 parishioners showed up. Pastor Spell joins a long line of evangelists and church leaders who've defied social distancing guidelines from state governors and held in-person church services during the coronavirus outbreak. And now, an elderly member of the congregation has died from coronavirus, and Pastor Spell's lawyer, who also attends his church services, is currently battling a COVID-19 infection. Spell denies anyone has gotten infected at his worship service.
Old Dog, New Tricks
Pastor Tony Spell seems to be putting a timely twist on a very old preaching style: prosperity gospel. Prosperity preachers teach that if you give money to them, you will be rewarded financially and spiritually by God in return. And while this particular brand of religion might seem small in comparison to other denominations, its influence is anything but. One of the most prominent prosperity preachers in the country, Paula White, is a close friend of President Trump and last year joined the White House as a staffer.
Pastor Spell seems to have a similar philosophy. No matter how poor, you should give your stimulus check to evangelists and missionaries. In return, you receive the comfort of knowing that your offering will please God.
It's difficult to see Pastor Spell's challenge as anything but a cynical money grab from people struggling to stay afloat. After all, churches are eligible for Small Business Administration loans to cover clergy salaries during the coronavirus shutdown.
And yet, churches have been hit hard by the shutdown, with most unable to collect weekly offerings they previously relied on. Clearly the issue is not asking for donations, it's bundling that request with pressure to follow "God's will" – and targeting it at vulnerable populations who likely need the money to take care of basic expenses.  
What do you think of Pastor Spell's fundraising strategy? Is there any merit to prosperity gospel teachings, or is the whole enterprise a naked money-making scheme?