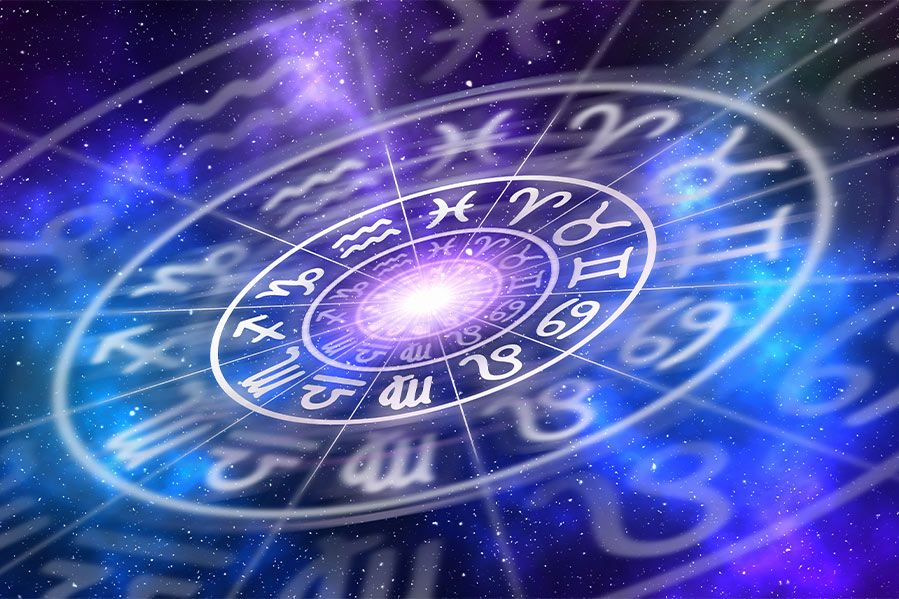 Our society has a complicated relationship with astrology – some people are strong adherents, while others think it's a bunch of hocus pocus. But for those who believe in the cosmos' predictive power, there is something downright prescient going on.
Earlier this week, a post was going around that tried to draw connections between horoscopes and our particularly trying times:
Food for thought:
The last time Saturn was in Aquarius was during the Rodney King Riots.
The last time Pluto was in Capricorn was during the American Revolution.
Neptune was in Pisces when Rome fell.
We have all 3 right now.
That is indeed food for thought. But does it actually explain the catastrophes that have befallen us so far in 2020, or is it mere coincidence?
Is Our Fate Written in the Cosmos?
Do the heavenly bodies really impact our future? Can you tell someone's personality from their sign? According to scientists, the answer is no.
Astrology has long been considered a pseudoscience in the scientific community, with some comparing it to medieval medicine. Sure, some things seem to be accurate, but that seems almost accidental. It's a whole lot of fumbling in the dark.
NASA even has a page dedicated to debunking astrology, saying that "[astrology] is not science. No one has shown that astrology can be used to predict the future or describe what people are like based only on their birth date."
And while the analysis above, of Saturn in Aquarius during the Rodney King riots, of Pluto in Capricorn during the American Revolution, might seem eerie, one must consider what's being left out.
If we look at other significant dates in recent history, things don't line up as neatly.
On 9/11/2001, for example, Saturn was in Gemini, Pluto was in Sagittarius, and Neptune was in Aquarius. If we look at the 2004 Indian Ocean Tsunami, Saturn was in Cancer, Pluto was in Sagittarius, and Neptune was in Aquarius.
It's not as eerie when we see that the points originally being made were cherry picked. Scientists argue that any astrological coincidences are just that - coincidences. Data is selectively chosen and horoscopes are written vaguely enough to be applicable to any situation.
It's a fun diversion, scientists say, but don't take it too seriously.
Millennials Love Astrology
So why have millennials taken to astrology in ways that few generations before have? It's all about the internet.
The Atlantic says that "in some ways, astrology is perfectly suited for the internet age. There's a low barrier to entry, and nearly endless depths to plumb if you feel like falling down a Google research hole."
Astrology is also a source of comfort for some in the unpredictable and often scary times we live in. By seeing things as somewhat predetermined, we can be comforted that things might just be okay. That also makes sense, because an American Psychological Association survey found that millennials are the most stressed generation. 
Ultimately, even many of those who buy into astrology don't necessarily believe in its scientific value. "I don't care if astrology isn't real," says professional astrologist Aliza Kelly, writing for Cosmopolitan. She says it's an exercise in empathy, to help quantify life's strongest emotions, like fear, jealousy, and disappointment, and to help those who are struggling find a silver lining.
Astrology, it seems, is simply a sign of our times, not an explanation. The world is scary. Access to information is greater than it's ever been in human history. And a lot of young people just want to know that everything will be alright, and it's nice to imagine that a bright future is written in the stars.
What do you think? Can astrology really predict the future? Is it possible the astrological calendar is connected to human events here on Earth?