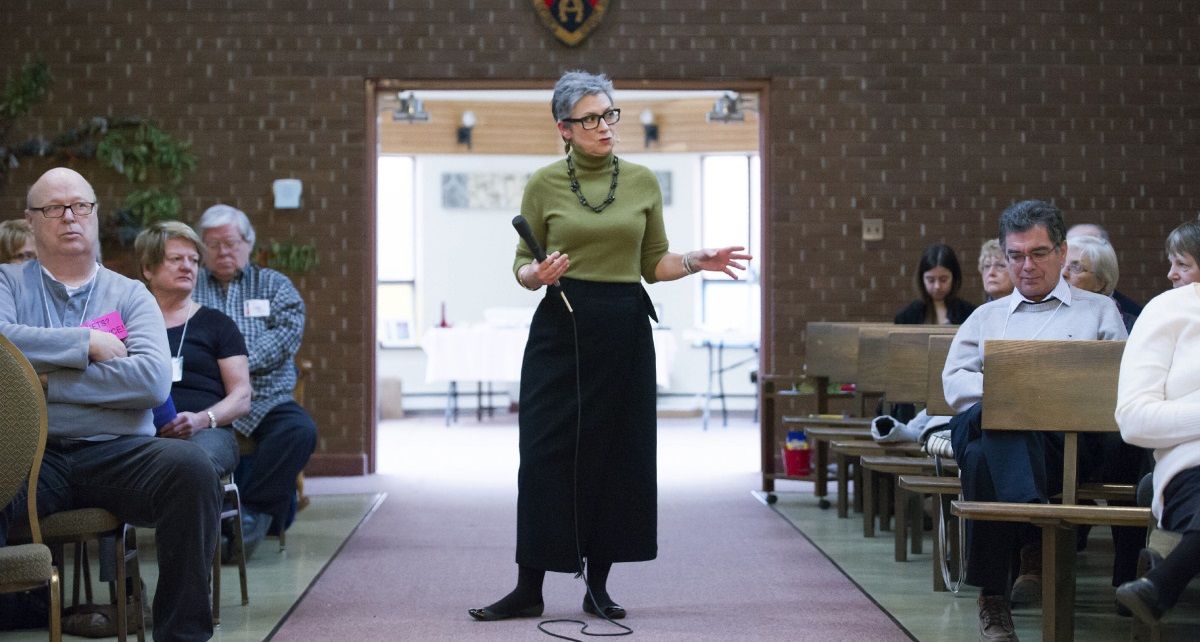 ---
Earlier this month, the Toronto Star reported on the United Church of Canada's announcement that one of their most popular ministers, Gretta Vosper, is "unsuitable to continue serving" the church and could be defrocked. Her crime? Vosper has declared herself an atheist she no longer believes in God. Despite this, she continues to preach every Sunday. In lieu of references to God, her messages from the pulpit invoke love, kindness and human connection. The well-liked pastor has been with the church for almost 20 years, and enjoys strong support. Although her congregation stands behind her, the church committee will have the final say in deciding her fate. Their decision is expected to be released in several weeks.
Mixed Reactions
Vosper's defenders are concerned that reprimanding her may seriously halt discussion in the church about shifting beliefs. They think defrocking her may lead other pastors or laypeople who have doubts about their faith to simply stay silent thus bottling up their feelings instead of confronting them honestly. To this group, it would be counterintuitive to punish someone for expressing their true opinions at the pulpit.
Others demand that Vosper be removed immediately. They fear the consequences of letting an outspoken atheist preach from the Christian pulpit. In their mind, it severely undermines the church's message, and could negatively influence its membership going forward. If Vosper doesn't believe in God, they insist, she should leave and go start her own church.
Diversity of Beliefs
Of course, faith is a complex subject. Individual followers may identify with some aspects of their religion, but not with others. Although there are specific foundational doctrines of every faith, there exist plenty of nuances as well. It's fair to say that every congregation holds some diversity in its views, and that not every member completely supports every tenet of the faith.
It's also worth considering how beliefs can shift over time. All of us have changed our minds about something during our lifetimes. For certain people, that something is faith. Whether it be specific life experiences, an intense moment of clarity, or simply the course of time, there are many forces at work which can cause our beliefs to grow or evolve. As Gretta Vosper's story shows, even religious leaders are not immune to reaching a new understanding of their personal faith.
Changing Faith
Vosper has made no secret about her changing faith. After joining the church way back in 1997, her beliefs gradually began to shift. In 2008, she published a book titled, "With or Without God: Why the Way We Live Is More Important Than What We Believe." In it, she identified herself as a non-theist. She then went on to publish a second book titled, "Amen: What Prayer Can Mean in a World Beyond Belief." It wasn't until she fully embraced atheism a few years ago that church leaders resolved that something must be done.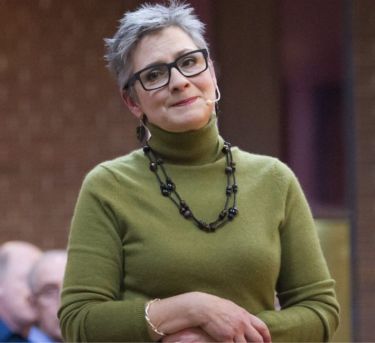 Unique Case
By nature, people trust and respect the leaders of their faith. These leaders guide the members of the congregation and help to shape their ideals and religious interpretations. In this sense, it's certainly possible that a pastor rejecting a basic tenet of the faith could create a negative ripple effect throughout the congregation. Interestingly, though, Gretta Vosper's congregation appears to be stronger and more united that ever. In fact, by all accounts, church members go to hear her sermons precisely because of the unique perspective they offer. Their support for Vosper is reflected in an online petition which now has well over 1,000 signatures.
The United Church of Canada is known for being open-minded and inclusive. However, Vosper admits to pushing the limits of the church's tolerance. Her progressive movement is not alone, though. According to the Toronto Star, there is currently a movement within the organization that seeks to put a greater emphasis on social justice and environmental causes.
Where's the Balance?
To what extent should the church and religion change to meet people where they are? Here in the United States, we're guaranteed religious freedom - but each religion has the ability to set rules for its members and its leadership. Some groups have chosen inclusivity. The Episcopal Church, for example, has made a complete change from the traditional, conservative Christian beliefs regarding same-sex marriage.
On the other hand, the United Methodist Church has fired ministers who are openly gay. They've even fired ministers simply for choosing to marry a same-sex couple. But those are just the publicized cases. Since pastors often step down before facing the possibility of being terminated, we have no way of knowing how frequently this happens.
A Question of Allegiance
Ultimately, religious leaders who no longer support tenets of their faith (or have changed their views entirely), must decide where their allegiance lies. Do they have a responsibility to suppress their true feelings and faithfully serve the church or are they morally obligated to listen to their hearts and act accordingly?
Change is never easy, especially if it's on a personal and spiritual level. But people change. Pastors change. It's a fact of life. This issue boils down to whether or not religious leaders should be allowed to question their faith without losing their ministry. Both sides of the argument present good cases, but we'd like to hear where you stand.
What should happen when a pastor, priest, imam, rabbi (or any other religious leader) changes their faith?