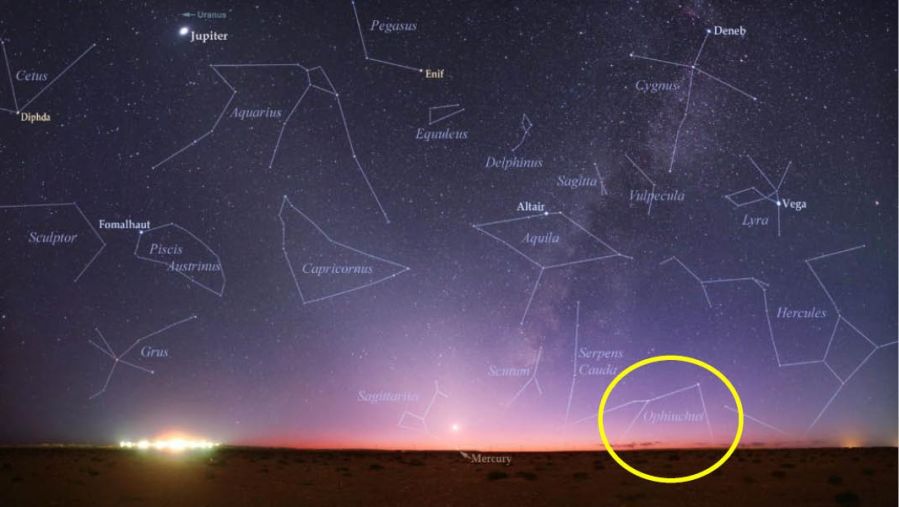 ---
Are you someone that's captivated by astrology? Do you identify closely with your zodiac sign? If so, you should probably sit down for this. As you may know, over 3,000 years ago the Babylonians created the first zodiac wheel by observing how constellations transition across the sky throughout the year. They identified 12 constellations and created an evenly-spaced calendar based on their positioning in the sky. Each constellation was given its own zodiac sign.
But there's more to the story Unbeknownst to us until now, the Babylonians actually left out a sign. Last week, NASA made the shocking announcement that there is actually a 13th Zodiac sign. Its name is "Ophiuchus", and it takes the form of a man entwined with a snake. In the interest of symmetry, the Babylonians decided to omit Ophiuchus.
Although it's only one additional sign, it will have a dramatic effect on the zodiac calendar. In fact, 86 percent of people will see their sign change! Here's what the new breakdown of astrological signs looks like:
Capricorn January 20 February 16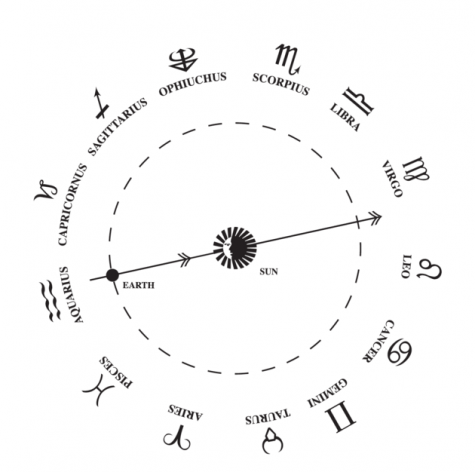 Aquarius February 16 March 11
Pisces March 11 April 18
Aries April 18 May 13
Taurus May 13 June 21
Gemini June 21 July 20
Cancer July 20 August 10
Leo August 10 September 16
Virgo September 16 October 30
Libra October 30 November 23
Scorpio November 23 November 29
Ophiuchus November 29 December 17
Sagittarius December 17 January 20
---
What Now?
For some, this revelation may result in a small identity crisis. A zodiac sign can hold immense significance; it is part of who you are. It's crazy to think that all this time, we've been reading horoscopes that are almost entirely inaccurate. Oh, and that tattoo on your ankle? It's suddenly not looking like such a great idea.
However, perhaps we need not read so deeply into this. If you've lived your whole life as a Sagittarius, for example, there's nothing to stop you from continuing to do so. If you see the world through Sagittarius-colored glasses, and you like the way it looks, then what's the harm in simply ignoring the new discovery?
Proof of Nonsense?
Another inevitable consequence of this 13th sign will be increased criticism of astrology. For those who believe zodiac signs and horoscopes are a bunch of nonsense, this will only add more fuel to the fire. Many righteous-sounding "I told you so" statements will be flung. However, is it possible that the recent development could create more accurate horoscopes? After all, the chart now correctly reflects all the zodiac constellations. It may be worth reading a horoscope or two to see what they say.
Twitter Reactions
Many people freaked out when they heard the news. Distress-laden Twitter messages began flying left and right. However, others seemed to take it in stride. One user, upon learning that he fell under the new sign of Ophiuchus, even found some humor in his situation:
My new star sign is some dude using a very confused snake to dry his testicles after getting out of the shower? Awesome! #ophiuchus pic.twitter.com/caixdwedo0

James (@jazgar) September 20, 2016
Takeaways
Essentially, it's up to you how to react to this news. If you're very serious about astrology, this revelation may take some getting used to. If you think it's all baloney, then this will provide some ammunition in your fight to rid the world of horoscopes. Then again, let's not forget what this is, at its core: a 3,000-year-old system for looking at the stars back before light pollution robbed them from us. For those of us who live in the city, many of these constellations are mysteries. Perhaps we should all make an effort to get out and see the stars more often, whether or not we think they hold a deeper meaning.