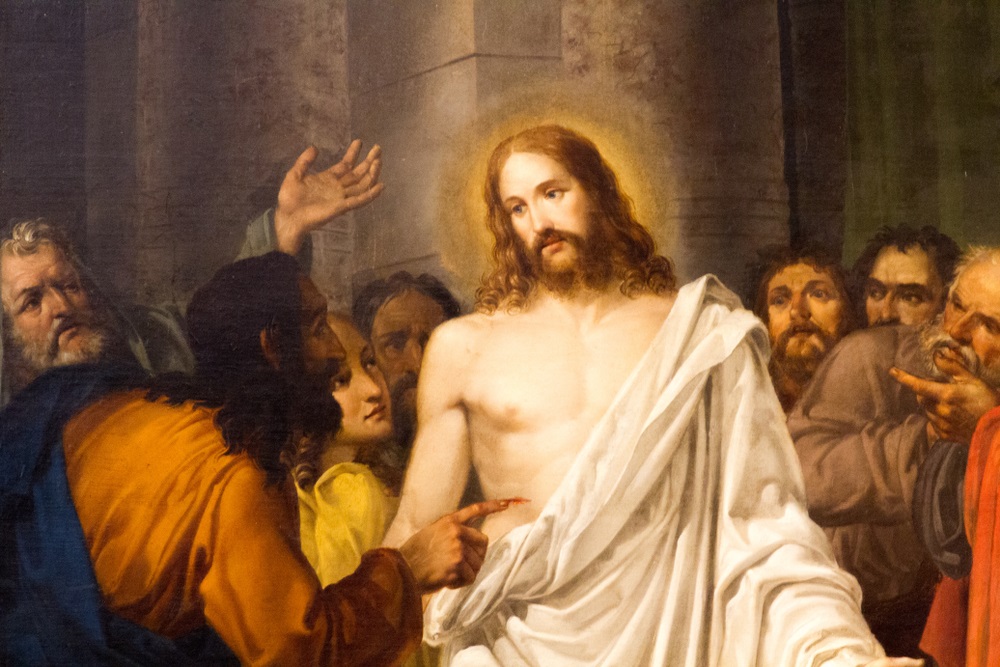 ---
Forget the fair-skinned, blue-eyed man that still adorns many stained glass windows in altars, churches, and museums across North America and Europe.
Jesus was most likely a Palestinian man with dark skin.
That's according to some high-profile theological scholars, like Robyn Whitaker at the University of Divinity. Although there is no precise physical description of him in the Bible, geographic and sociological evidence suggests that the historical Jesus the one who was executed by the Roman State in the first century CE was a brown-skinned Middle Eastern man.
This interpretation is a stark contrast to the Eurocentric, white-skinned version of Jesus so often depicted in the media (perhaps most famously by Irish-American actor Jim Caviezel in Mel Gibson's Passion of the Christ.)
Finding Comfort in the Familiar
In fairness, Christians around the world have long chosen to depict Jesus in a way that mirrors their own faces and complexions. That's why Jesus is more Hispanic looking in Latin America, typically white-skinned in Europe, and sometimes even black within some African American religious circles.
But when these boundaries are crossed for the first time, it can prove a real shock.
"The first time I saw images of a black Christ it was shocking. It was like, 'How dare they!'" says Dr. George Yancy, who edited a collection of essays about race, Christianity and the psychological need of some black Americans to see Christ in his more comforting white-washed persona. "But when you've seen a white Jesus all your life you think that can be the only acceptable image."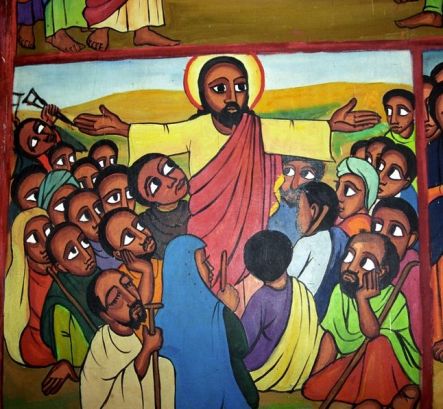 Debate Rages On
Despite many papers and lectures dedicated to the subject, scholars continue to debate just how dark Jesus of Nazareth's skin really was.
Princeton biblical scholar James Charlesworth believes Jesus was "most likely dark brown and sun-tanned." Theologian James Cone, meanwhile, once famously wrote that "whether whites want to hear it or not, Christ is black, baby, with all of the features which are so detestable to white society."
But others insist that Jesus really was white or at least close to it. This group argues that he was born Jewish, and therefore would have appeared more white than anything else. In fact, Rabbi Abraham Cooper, an associate at the Simon Wiesenthal Center, believes that calling Christ a Palestinian is a "grotesque insult to Jesus born in the land of Israel and to Christianity."
"Palestine was a name made up by Romans after they crucified thousands, destroyed the Holy Temple in Jerusalem and exiled the People of Israel from their homeland," Cooper said.
Looking to History for Clues
Shades of color aside, it's widely agreed the earliest depictions of a Middle-Eastern Jesus were likely more accurate than the Byzantine white-skin-beard-and-hair-parted-down-the-middle rendition that eventually became the standard from the sixth century on.
"The ugly truth which never even occurs to most Americans is that Jesus looked a lot more like an Iraqi, like an Afghani, like a Palestinian, like an Arab, than any of the paintings which grace the walls of American churches from sea to shining sea," writes Jehanzeb Dar in an essay arguing that Yeshua (Jesus' Aramaic name) was in fact Palestinian.
But Dar tries to make a larger point, too: that despite their Middle Eastern origins, Christianity and Judaism are never considered "foreign religions" the way Islam is. "Affirming Jesus as a native Middle Eastern person enables Christians to understand that the mind and message of Jesus arises from the same earth as have the traditions of their Jewish and Muslim sisters and brothers," he writes.
In other words, the idea that Jesus might have been Palestinian goes way beyond his skin tone it strikes at the heart of modern-day religious conflict in Western countries.