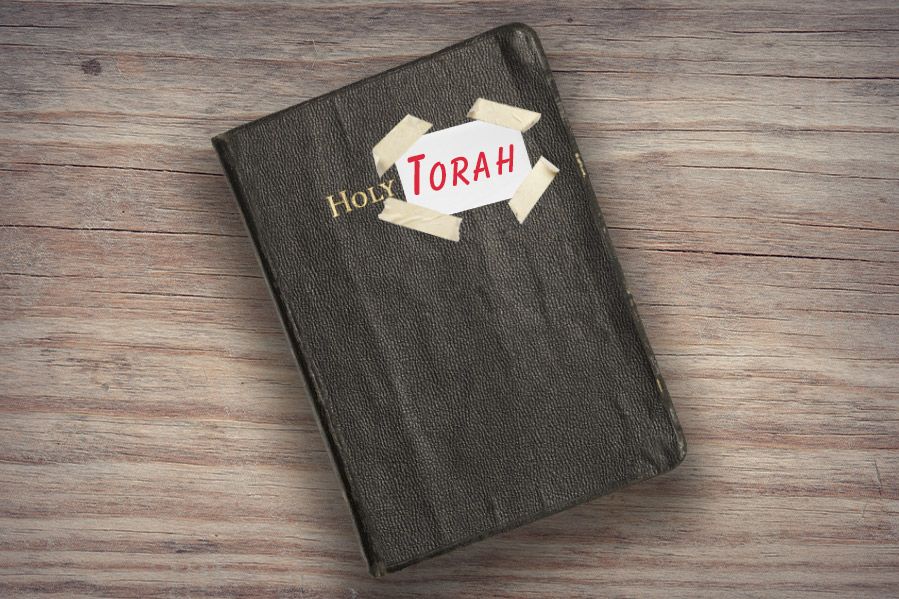 If you thought Jehovah's Witnesses knocking on your door to proselytize was intrusive, wait until you hear about this. 
A Christian missionary in Israel decided to fake being a rabbi to go deep undercover in an effort to convert Jews to Christianity.
No, this is not a spinoff of the television series Undercover Boss (...Undercover Cross?), it's a real scandal rocking an Orthodox Jewish community in Jerusalem.
You can't just fake being a rabbi though… can you? How on heaven and earth did he do it?
Jerusalem Undercover
The undercover rabbi, whose name is being withheld by authorities for the time being, was caught by Beyneynu, a nonprofit watchdog that keeps track of missionary activity in Israel.
They'd been "investigating the case of a covert missionary in French Hill for many years," but moved quickly to expose the man and his family after his child was caught evangelizing at school.
The false rabbi is a New Jersey man who allegedly forged documents showing he is a rabbi so that he could come to Israel under the Law of Return. 
The Law of Return essentially states that any Jewish person can come to Israel and simply request (and be granted) citizenship, provided they're not a danger to society or the Jewish people as a whole. Automatic citizenship is granted not only to all Jews, but even non-Jewish spouses, children, and grandchildren.
Some long curls in his hair and a few forged documents later, and the New Jersey man was on his way to Israel to go deep undercover, not only as a Jewish person, but as leader of the faith. 
Man on a Mission
In the 'this has gone way too far' category, the undercover rabbi engaged in ritual circumcisions, and his wife falsely claimed to be the child of Holocaust survivors.
It was that latter claim that tipped off friends in the first place, as a quick search of the parents' social media profiles revealed that they were posting Christian missionary material, and that an obituary for the man's late father identified him as a member of the Mennonite Church. 
A game of cat and mouse ensued – as investigators looked deeper, they quickly noticed that the man was scrubbing his social media cleaner than a whistle. 
The suspect claims it's all a big misunderstanding, arguing that he did work as a Christian missionary once upon a time, but has since repented. Authorities – and his community – aren't buying it. It's unclear what happens next, but there's a good chance his citizenship will be revoked and he'll be sent back to New Jersey.
It sounds like the plot of the world's most boring spy novel. And yet, here we are. Still, it brings up some interesting questions about missionary work in general.
Obviously, going undercover as a faith leader in one community, only to proselytize for another, is unethical. But missionaries go into communities where they're not wanted all the time, sometimes putting tribes at risk during a global pandemic, sometimes paying the ultimate price.
What do you think? Is missionary work ethical? Where should the boundaries be?