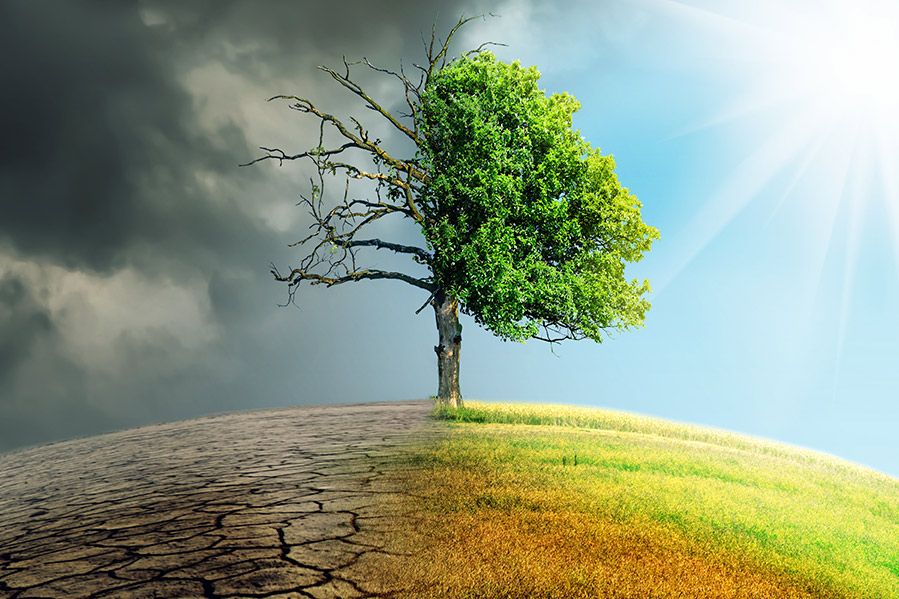 April 22nd is Earth Day, a major international holiday of conservation, appreciation of nature, and general treehuggery. 
The first Earth Day in 1970 was a massive protest; Some 20 million Americans took to the streets that day to advocate for better environmental policies. 51 years later, and Earth Day has largely changed from a protest to a celebration of the planet we live on.
However, that doesn't mean environmental issues have disappeared entirely. 
At their forefront is climate change – and as of late, it has been creating serious rifts in religious circles. Take the evangelical church, for example. 
What Fire and Brimstone?
A 2015 Pew survey found that only 28% of evangelicals believe in manmade global warming, which is generally accepted as fact by leading scientists.
That may be because, for decades, evangelical leaders maligned the very idea that man could change the climate.
No religious leader made more noise in the fight against global warming than Jerry Falwell, who said it was a hoax on and off for decades.
In 2007, for example, Jerry Falwell delivered a sermon entitled "The Myth of Global Warming," where he's quoted as saying "I am raising a flag of opposition to this alarmism about global warming and urging all believers to refuse to be duped by these 'earthism' worshippers," as well as assertions that global warming "is created to destroy America's free enterprise system and our economic stability."
A New Leaf
Despite a cultural opposition to climate change acceptance, many evangelicals have come to believe in recent years that manmade climate change is real, and they're on a mission to convert their fellow faithful before it's too late.
One such activist is atmospheric scientist Katharine Hayhoe, co-founder of Science Moms and a prominent voice in the bridging of the gap between scientists and Christians.
"I care about climate change because I'm a Christian," she says, arguing that she fights so hard for scientific literacy on climate change because "It affects my child's future." 
But it hasn't been easy. For her troubles, Hayhoe says she's been called every name in the book, from "jezebel" and "whore" to a "high-priestess of the anti-Christ."
Young Evangelicals for Climate Action is another group fighting for change. They view protecting the environment as simply doing what God calls upon them to do in the Bible: Be good stewards of creation.
There's one common experience these evangelical climate activists share: they've all faced nasty backlash from their fellow Christians for their views.
Biblical Skepticism
What's behind this toxicity? Part of it could be history – evangelical teachings and science don't always mesh cleanly.
Faith leaders have for decades ranted about scientists using evolutionary theory and carbon dating to poke holes in their preferred literalist interpretation of the Bible.
But there's another potential reason, dubbed the "end-times apathy hypothesis" by assistant professor of religious studies at Texas A&M University, Robin Globus Veldman.
It boils down to evangelicals' belief that Jesus is returning any day now to begin the rapture, so whether we dump a little extra trash in the ocean or pump more CO2 into the atmosphere doesn't really matter much.
Others, however, simply believe that God simply wouldn't let things get too bad.
In 2019, Robert Jeffress, a member of President Trump's Evangelical Advisory Board, had harsh words for prominent teenage environmental activist Greta Thunberg. He said:
"Somebody needs to read poor Greta Genesis, Chapter 9 and tell her the next time she worries about global warming, just look at a rainbow. That's God's promise that the polar ice caps aren't going to melt and flood the world again."
What do you make of all this? Could a new environmentally-conscious evangelicism be on the horizon, or will activists within the faith continue to face harassment?