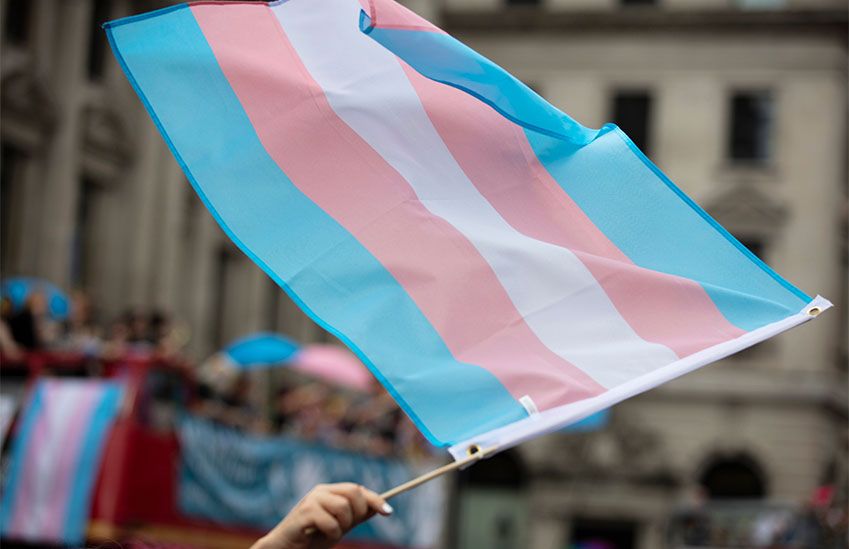 Tennessee is kicking off the new year by considering a bill that would restrict the ability of transgender athletes to compete as the sex they identify as, instead railroading transgender athletes into competing in a league that doesn't match their gender identity or appearance.
Republican State Rep. Bruce Griffey's proposed House Bill 1572 would require public elementary and secondary schools in the state to "ensure that student athletes participate in school-sanctioned sports based on the student's biological sex as indicated on certificate issued at time of birth," with a civil penalty of up to $10,000 for any official who assists transgender students in competing as their identified gender rather than their biological sex.
No Consensus
The International Olympic Committee guidelines established in 2015 allow athletes who transition from male to female to compete in the women's category without surgery. While the IOC has sought to toughen those standards ahead of the Tokyo 2020 Olympic Games, it has encountered disagreements with the scientists involved. 
NCAA standards for transgender athletes also shows support for transgender athletes. Transgender women - transitioning from male to female - can compete in women's sport after one year of hormonal treatment, which includes testosterone suppression.
However, not everyone agrees it's a fair playing field. In a statement to the Tennessee Star, Rep. Griffey presented his case: "We are seeing more and more transgender athletes competing and posting victories in traditionally gendered sports competitions, and doing so to the detriment of girls and women biologically born female. Boys and men, due to testosterone levels, bigger bone structure, greater lung capacity, and larger heart size, have physical advantages in sports relative to girls and women."
Even the followers of this blog are hotly divided on the issue. In a past blog post, two of our ministers presented opposing arguments for how to approach transgender inclusion in sports.
Guided by God
The role of religious beliefs cannot be overlooked in the debate. Rep. Griffey is a member of the First United Methodist Church, an organization with strong conservative Christian leanings. Many of the proposed bills seeking to curb LQBTQ rights have been supported - even modeled - by faith groups and church organizations. The continuing saga over Drag Queen Story Hour remains a fascinating example of this influence. 
Among the groups lobbying for change is the Congressional Prayer Caucus Foundation (CPCF), which has developed a collection of off-the-shelf pro-Christian "model bills" known as Project Blitz. With a stated aim to "protect religious freedom, preserve America's Judeo-Christian heritage and promote prayer", the group has helped bring forth some 75 bills in more than 20 states during 2017 and 2018, the most hotly contested of which include resolutions in favor of "biblical values concerning marriage and sexuality."
With that in mind, transgender athletes and their allies say they can't shake the feeling that opponents are not _really _concerned about fairness. Instead, LGBT rights advocates argue, they're using it as a bogeyman in order to further restrict transgender rights and discourage folks from living a "lifestyle" that they see as inappropriate and not aligned with Biblical teachings. 
What do you think? Do transgender athletes who are born male have an inherent -- and unfair -- advantage against females? Are Christian policy groups acting in good faith, or are they trying to legislate morality?