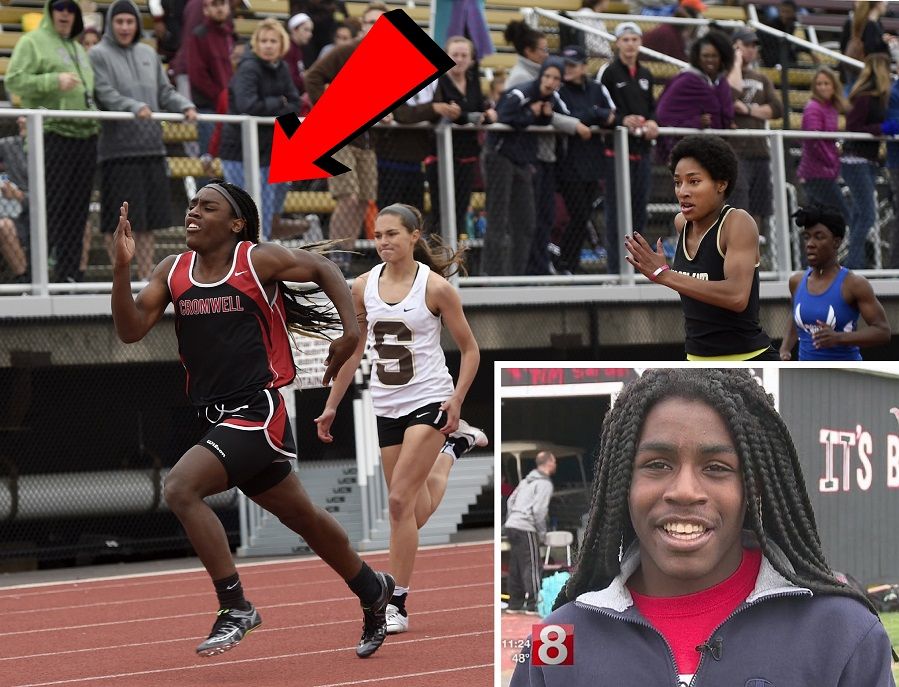 ---
Transgender rights have expanded rapidly in recent years, but some topics such as bathroom rules and locker room policies are still roiled in controversy. More recently, a new question has emerged: whether transgender athletes should be allowed to compete against the gender they identify as.
When freshman track athlete Andraya Yearwood captured the top spot in the girls' 100- and 200-meter races at the Connecticut high school track and field state championships last year, it was her biology - and not her posted time - that grabbed all the headlines.
That's because the transgender teen won as a girl, even though she was born a boy.
Some say this policy is unfair, while others believe it poses no problem. One thing seems clear: as our society continues to evolve and progress, this is a moral question we'll be forced to grapple with. To help facilitate a respectful conversation, we've invited two ministers who are split on the issue to share their thoughts.
Trans Athletes Should Compete Against Their Birth Gender
- Guest submission by ULC minister Sharon Simmons
Let me first say, it's wonderful that our society is moving to accept transgender people for who they are. Nobody deserves to be ostracized for their true identity, and freedom to express oneself whatever form that "self" takes, is a quintessential human right.
However, I have to admit being a bit troubled when I heard that trans athletes are being allowed to compete against people of the biologically-opposite sex.
No matter what gender you identify as, if you were born a male, you have a distinct advantage over females when it comes to physical activities such as athletics. Males naturally have higher testosterone levels, higher bone density, and more muscle mass than their female counterparts. Simply put: they are better athletes.
Should these biological characteristics be ignored for the sake of progress? It doesn't seem right.
In my opinion, allowing trans athletes to compete against their new gender is inherently unfair to all the biological girls out there. They train so hard to compete and succeed at the highest level only to be soundly beaten by a stronger, faster competitor. If it was my daughter who lost, I honestly don't know what I would tell her. Sometimes life isn't fair? I'm not sure that would cut it.
Finally, it's not like these girls are simply seeking a trophy and an ego boost. For many high school athletes, winning competitions helps you get noticed by colleges, who in turn might offer scholarships. But how likely are you to stand out if you fail to make the podium?
We all want to see transgender people succeed. But when it comes to athletics, it makes no sense to give them an unfair advantage. Here's a better alternative: have trans athletes compete against people of their birth gender. That would ensure an even playing field on which everyone can happily participate.
---
Stop "Othering" Let Them Compete!
- Guest submission by ULC minister Rob Caldwell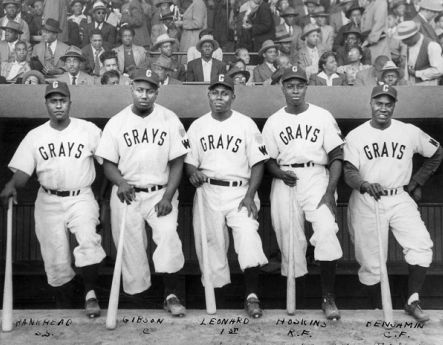 It was only to be expected. Transgender people finally have a shred of success, something to be proud of, and the criticism immediately comes pouring in:
"They're not really girls!"

"It's cheating to let them in!"

"Ban trans athletes from competing!"
Look, we've been down this road before. It wasn't so long ago that black baseball players were relegated to the Negro Leagues and organized women's sports were a mere pipe dream.
Do we really want to notch another mark in our society's dark history of excluding certain people from participating in activities based on immutable characteristics? Because that's what we'd effectively be doing if we tell trans girls they're unwelcome in girls sports. Transgender people have it tough enough as it is. Between higher rates of suicide and depression, and the ever-present feeling of being "othered" by society, there's really no need to make things harder on the trans community.
Plus, it isn't even a proven medical fact that male athletes are superior to females not in this age group, anyway. According to Dr. Myron Genel, a Yale professor of pediatric endocrinology, "there is no such thing as a level playing field... Athletes succeed in part because of special traits they have or traits that others may not share. Or they had the good fortune of having good training facilities and a good training program." And because males go through physical development later than females do, having the two compete is not necessarily unfair from an athletic standpoint. "You cannot necessarily assume any one of these girls is succeeding because they have not fully converted their gender," Dr. Genel explains.
Think about it this way: would this debate still have occurred if Andraya Yearwood had placed third in the race? Nope. I guarantee you wouldn't have heard a peep about it. So, how much of this supposed "controversy" boils down to high school athletes simply being sore losers? Not to mention the parents, who went as far as to start a petition to ban transgender athletes from girls track and field events.
Let's remember that trans people have a long track record of being marginalized a track record that unfortunately continues to the present day. Here's a suggestion: for the good of everyone involved, let's quit the whining and let them compete.