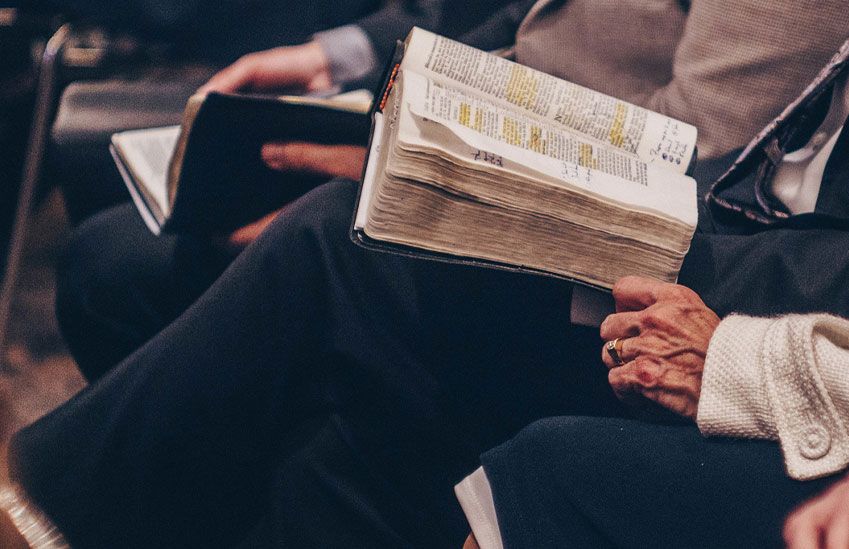 A St. Paul-area church has a novel idea to attract sorely-wanted young parishioners: kick out all the older people.
In a desperate bid to attract younger families, officials of a Cottage Grove, Minnesota church are closing the doors in June for a months-long re-brand designed to attract young people. Grove United Methodist Church allegedly asked that all current members over 60 years of age go worship at a sister church for two years, then, as the Twin Cities Pioneer Press put it, "consult the pastor about reapplying."
Church leaders are calling it a reset. Congregant Cheryl Gackstetter has a different name for it: ageism.
"They are discriminating against us because of our age." When the so-called plan was explained to her back in early January, "I called him a hypocrite. I said, 'You are kicking us out of our church.'"
Chasing After Millennials
Pastor Jim Baker founded the Peaceful Grove Church in an elementary school some thirty years ago. Though it would eventually merge with a larger church in Woodbury in 2008, Baker's parish continued to struggle with membership and finances and seven years ago, Methodist officials insisted they could no longer pay for a church minister. A lay minister was adopted, with weekly sermons delivered by members of the church, creating a fiercely loyal following. Attendance has stabilized at some 25 worshipers per week.
Still, Rev. Dan Wetterstrom believes the church hasn't kept pace with the growth of Cottage Grove, a town of 37,000 that remains religiously underserved as far as regular benchmarks are concerned. "Jesus said we are called to reach new people. Unless something changes, we are nearing the end."
In a Dec. 12 meeting, the Methodists' regional Annual Conference agreed to pony up $250,000 to restart the church. It even hired 30-year-old 'specialist' Jeremy Peters, who has since moved to Cottage Grove with his wife and two children and is already working with community groups, to lay the groundwork for the November re-launch.
Peters has made it clear that while older members will not be physically barred from attending, he expects those who aren't down with the new youthful church brand will get the message. "If they are on board, they are welcome to attend and engage."
But not all of the original 25 have been made to feel welcome, even as they've been asked to continue maintaining the church - and donating - until it reopens without them. "They want us to mow the lawn and shovel the snow," said William Gackstetter. "As if anyone would do that. This whole plan makes me sick. I believe it's evil."
And even though she isn't a target of the church's ageism, 34-year-old mother Stella Knapp doesn't see how this so-called Methodist miracle will draw in more people like her and her husband. "If it happened, I wouldn't come here any more."
An Uphill Climb
We all understand what the Grove United Methodist Church is trying to do, the uphill battle they are facing. A recent report by Christian organizations Pinetops Foundation and Veritas Forum estimated some 35 million Christian youth could leave the faith by 2050. And about 1% of established churches close every year in America. This is clearly a fate Grove hopes to avoid.
And yet there remains the open question of whether alienating and discriminating against your most ardent supporters simply based on their age is any kind of a coherent strategy, and whether simply rebranding a church to be younger and more exciting will actually attract younger people. Today's younger generations probably understand when they are being pandered to better than most, and pushing out those who've been attending the church for decades probably also won't go down well with Millennials.
Founding pastor Jim Baker probably says it best: same church, same difference. "I am all for renewal, but why not do it with everyone? It doesn't make a lot of sense."
What do you think? Smart idea to rebrand in the hopes of capturing the ever-elusive Millennials and Gen-Z? Or is this a move likely to please no one?