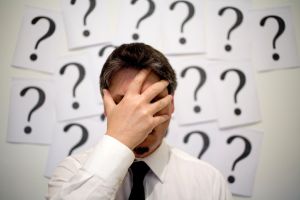 So you've been asked to perform a wedding. There's a lot to consider to make sure everything works out, and you may be a little nervous. You've checked with the office that is issuing the marriage license to see if you need to register with documentation. You've picked out your outfit. Now there's one problem left: you don't have any wedding ceremony ideas for what you would say.
Don't sweat it. The Wedding Ceremony Script Generator is an easy fix if you've got writer's block. This is a free online tool that you can take advantage of at any time that will craft a service with all the things you wanted to say but didn't know how.
We wanted this to take some of the stress out of preparing for the event by making it as simple as we could. Start out by typing in the names for couple and selecting the genders. You can create a wedding script for a traditional or same-sex marriage.
We understand that a great wedding ceremony script is tailored for the mood of the service, so there are four stylistic preferences you can choose from:
Traditional: all the bells and whistles of a formal and time-honored wedding

Contemporary: modern and egalitarian language to reflect the times

Simple: short, sweet, and to the point for a charming and legal ceremony

Vow Renewal: reflects a couples enduring commitment years after their wedding
Work with the couple to determine which style will work best with everything else they have planned. Usually if they have chosen a grand location with plenty of guests, you'll want to suggest the traditional wedding ceremony script. More scenic locations tend to work better for contemporary services.
The style choice of the script does not automatically imply a specific religious overtone; you can customize the wedding script for religion, regardless of the style. You can have a contemporary Jewish wedding ceremony, a traditional Muslim wedding, a simple Christian wedding ceremony, an agnostic vow renewal, and many others. Sit down with the couple and pick the best combination for them.
Wedding Elements and Ceremonies
Let's face it, sometimes weddings can drag on. More and more these days, couples are choosing to omit certain parts of the service. It also might be the case that you know exactly what you want to say for most of the wedding but are stumped on what to do for just one part of it, such as the welcoming statement. Whatever the case, the script generator lets you choose exactly what parts of the wedding you need written with the options available in the "Elements" section.
It's also possible that the couple has some ideas for extra service elements that you may not be familiar with. This can include hand-fasting, a sand ceremony, tree planting, or even jumping a broom. Not sure what all of those are? Again, don't sweat it. These are all available to be tagged on to your customized script with a simple click in the "Ceremonies" section of the script generator.
That's it! That's all there is to it, you have now done all the work necessary to end up with a completed and personalized wedding ceremony script, tailored for the style of the service and the beliefs of your couple. You can print these off and read them word for word, or even use them as a guide or inspiration for creating your own script. Unlike starting totally from scratch, it's no big deal if the couple changes their minds on what they are looking for, or reads the script and decides that it isn't quite right for them. You don't need to throw away hours of work, you can simply open the script generator and quickly create a different ceremony. Maybe even print out a few options for the couple to view before they decide, and let them make notes to get the script just right for them on their big day. Try out as many combinations you want, it's always completely free!
Check out the Wedding Ceremony Script Generator here.