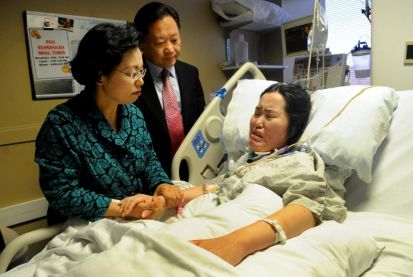 Assisted suicide, or dying with dignity, is one of the most hotly debated issues in global politics. It is the act of giving a person who is terminally ill prescription medications that will help them pass away peacefully. It is only done when a person has been given a few months to live and they know a lot of those days are going to be painful and miserable.
Many who are faced with an imminent long and painful death would prefer an option that lessons the suffering. Supporters of this act say that "dying with dignity" gives the terminally ill patient the opportunity to die on her or his own terms. People who oppose this practice say it is wrong for doctors to help anyone commit suicide.
In the U.S., Montana, Oregon, Vermont, and Washington, plus one county of New Mexico have legalized physician-assisted suicide. In all these locations, patients must have a terminal illness and a prognosis of six months or less to live to be eligible.
On Monday, October 5, 2015, California Governor Jerry Brown signed into law a bill that will allow for physician-assisted suicides to take place. California's law is based on Oregon's law, but affects the enormous population of the Union's largest state.
Oregon was the first state to allow the practice. Since 1997, about 1,327 people have received prescriptions for the lethal drug, but about 859 of them actually ingested it and died. It's important to remember that this does not mean that this practice has killed 859 people, but rather almost all of those people would have died anyway, but mostly likely in a more painful and expensive way.
Considerations for End of Life Decisions
There have been many times when a doctor has been wrong when telling a patient that he only has a few months to live. Doctors cannot tell you for sure how long you have. You may be cheating yourself time by ending your life around the time you thought you were going to die.
Quality of life, however, is one of the primary concerns of the Death with Dignity movement. You may endure tremendous pain and horrible deterioration for months or years longer than the doctor expected, but we certainly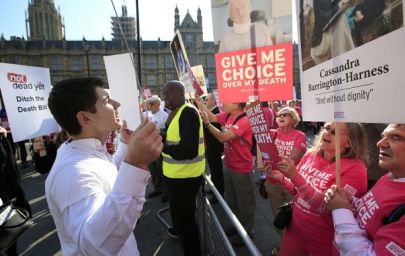 wouldn't count that as a clean victory. Simply living longer is not enough. There are many factors that come into play when it comes to how long terminally ill patients are going to live. A study published in the British Medical Journal reviewed predictions of terminally ill patients with cancer in 3 countries over 30 years. They were correct within a week about a quarter of cases, right within 2 weeks in 43%, and correct within 4 weeks in 61%. Doctors actually tended to overestimate survival when they were wrong about their predictions, not underestimate it. You can decide if this fact supports the idea of taking the pill or undermines it as it could be easily seen in either light. Any end of life decision will concern your family and friends. A choice to end your life by way of a pill would rob them of moments they could share with you. They may have something meaningful to tell you.
Perhaps to ask for or grant forgiveness, or tell you how they feel about you but had thus far been unable to communicate. These truths come out in their own time and may not conform to any schedule you set for yourself. It's important to resolve as much as you can with your loved ones for everyone's sake. Friends and relatives may know that this is a sensitive issue for you and tell you that they respect your decision but in when it comes down to it, they may not want you to go any sooner than you would should things be left to unfold as they will. It's also possible that extra time with you would be stressful for your family if you are suffering and the prognosis is grim. We often want to remember our loved ones in good times and not have our memories tainted by visions of them writhing in pain or pumped full of medication, no longer in control of their own bodies.
Life and Death of Brittany Maynard
Brittany Maynard earned her master's degree in education from UC Irvine and went on to teach in orphanages in Kathmandu and Nepal. She loved traveling and knew she wanted to help kids from an early age. She married in 2012 and enjoyed 2 years with her husband before regular and debilitating headaches compelled her to see a doctor.
She was diagnosed with grade 2 astrocytoma, a form of brain cancer. She was promptly treated by way of 2 surgeries, but the cancer returned that same year in a much more aggressive form. She was given a prognosis of six months to live.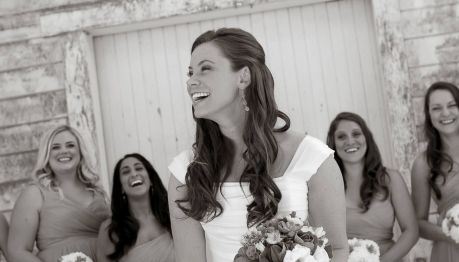 Her home state of California did not allow for physician assisted suicide when her medical issues came to light. Brittany did some research on her options and discovered the Death with Dignity options that were legal in the state neighboring her to the north, Oregon.
The more she learned of her condition and her options, the more she became a public champion of patients' right to choose how to end their lives. She wrote a moving letter published through CNN and other news outlets where she described her terrible pain. She said in California, she would be given full brain radiation. Her hair would be singed off. Her scalp rotted with first-degree burns.
She wrote that because she is only 29 years old, her body would likely endure more of this torture than the average cancer patient and she would be heavily medicated and no longer in control of her body. She was rightly afraid of this and didn't want her new husband to see his love go from blushing bride to an agonized and burned shadow of her former self.
She decided to move to Oregon, as the state requires that you be a resident to utilize the laws there on assisted suicide. She was given the pill, which she admits took a great weight off her shoulders and allowed her to enjoy her last few months. She celebrated her husbands birthday, and soon after ingested the pill and died peacefully.
She makes clear that for her, it is all about choice. "I would not tell anyone else that he or she should choose death with dignity. My question is: Who has the right to tell me that I don't deserve this choice? That I deserve to suffer for weeks or months in tremendous amounts of physical and emotional pain? Why should anyone have the right to make that choice for me?"
In the wake of Brittany's death, her family successfully spearheaded the campaign to legalize assisted suicide in California.
Physician assisted suicide indeed concerns everyone in your life. Your friends and family will no doubt have strong feelings about it. Death in general is a difficult subject for most and this could add one more thing to deal with in an already troubling time.
What do you think of the practice? Is it a cop-out, is it playing God? Would you choose it if you were almost certain you were not long for the world and your last weeks or months would be almost nothing but pain management and suffering? How would you feel if a loved one of yours chose this?