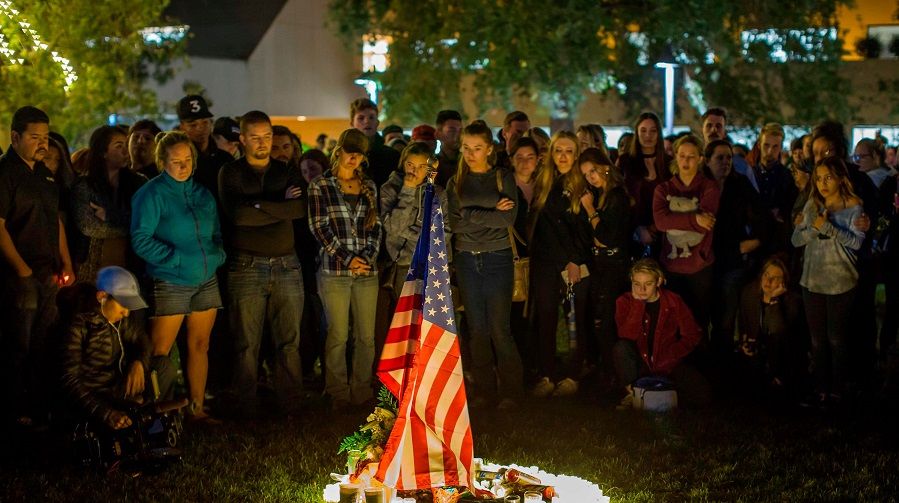 ---
After the most recent mass shooting at a bar in Thousand Oaks, California that left 12 people dead, our society is once again left wondering what can be done to prevent such horrific acts of violence from occurring time and time again.
As the details of the tragedy became known to the public, a number of parents and loved ones of the victims gave heart-wrenching on-camera interviews which quickly went viral. Many struggled to hold back tears as they called for politicians to take action on gun control.
One particularly poignant video featured Susan Orfanos, whose son survived the mass shooting in Las Vegas last year, only to be gunned down in Thousand Oaks. She tells the camera: "I don't want prayers. I don't want thoughts. I want gun control, and I hope to God no one sends me anymore prayers."



"I hope to God no one sends me anymore prayers. I want gun control. No more guns!" - mother of shooting victim Telemachus Orfanos. She says he survived the #LasVegasShooting but did not survive the #ThousandOaksMassacre. @ABC7 @ABCNewsLive pic.twitter.com/UMqTY1RATK


Veronica Miracle (@ABC7Veronica) November 8, 2018
Thoughts and Prayers
The widely-shared video goes to the heart of a debate that's getting increasingly heated as mass shootings become the new normal in America: is it enough to simply pray for the victims, to pray these horrific acts of violence eventually subsist? Or must we actually pass new laws and policies in order to effect change?
The phrase "thoughts and prayers" once a universally positive sentiment has morphed into a sarcastic phrase employed by gun control advocates to mock those 2nd Amendment backers who are unable to offer anything more concrete.
Perhaps there is a role for prayers in all of this, but as the video above indicates, the more mass shootings we see, the more people will become disaffected with - and indeed angered by - "prayers" as a solution to the killing.
Where do you stand?