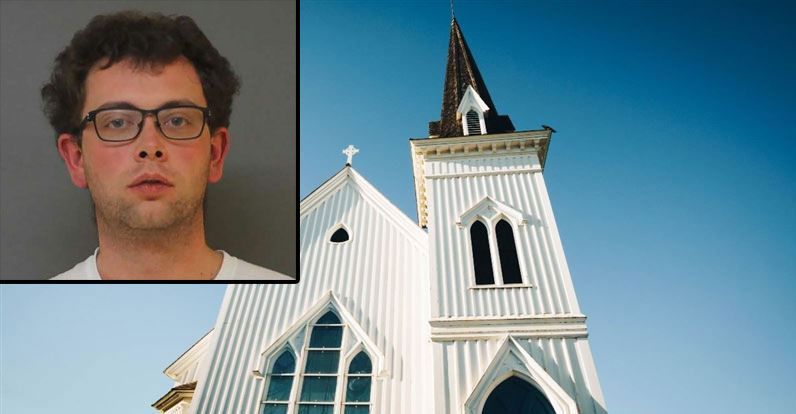 ---
The non-profit behind the controversial MormonLeaks website is fighting a longstanding Utah exemption that would make it easier for clergy to avoid reporting child sexual abuse.
The Truth and Transparency Foundation has launched a petition demanding Utah legislators drop the so-called "clergy exemption" from current laws governing the mandatory reporting of child abuse. This exemption currently frees religious leaders from having to disclose abuse gleamed from perpetrators during confession; something the group has characterized as "an affront to the safety and well-being of abuse survivors that "provides an environment where predators are enabled."
Is Confession Sacred?
Detailed grand jury allegations of abuse by some 300 Catholic priests and church workers involving 1,000 minors over a 70-year period have rocked Pennsylvania. The state's attorney general called it a "systematic cover-up" that ran right up to the Vatican itself.
Closer to home for petition supporters, theCatholic Diocese of Salt Lake City has recently admitted receiving "credible allegations" of sexual abuse involving 16 priests in the last three decades, two of which surfaced this year. And MormonLeaks itself revealed similar accusations against The Church of Jesus Christ of Latter-day Saints, Utah's predominant faith. One of those documents revealed a reluctance to notify police about a missionary who confessed to touching and kissing a 15-year-old girl. "It seems to show that the Church's main concern is its image and the aftereffects of this abuse, as opposed to the focus being on the victims," explained MormonLeaks founder Ryan McKnight.
While every state in the country has similar mandatory reporting laws, theChild Welfare Information Gateway points out that 38 of these currently exempt clergy. The Truth and Transparency Foundation insist clergy "typically and intentionally avoid reporting abuse to law enforcement except in states where they are required to do so."
Whether or not Utah's 300,000-plus Catholics believe removing the clergy exemption will solve the problem is harder to answer.
While Catholic Diocese of Salt Lake City spokeswoman Jean Hill would rather not comment on any hypothetical legislation, she insists her church "would be very concerned if lawmakers attempted to legislate the relationship between priest and penitent and to debate the merits of the Sacrament of Reconciliation."
In other words, maintaining sanctity seems to trump protecting children.
Protecting the Innocent
There seems to be no middle ground. Remember, all the scandals mentioned above reveal just how difficult it is to have church leaders dole out justice, let alone police themselves.
While there is something to be said about respecting the sanctity of Catholic or Mormon confession, the fact remains that allowing current exemptions will only encourage guilty perpetrators to confess their crimes without fear of reprisal and allow priests the latitude to preserve the secrets of churchgoers who deserve no such thing.
Any church leader who is serious about stemming child abuse must get behind the petition in question. In a secular nation of laws, there is nothing more sanctimonious than giving a feeble wink and nod to the protection of society's voiceless.