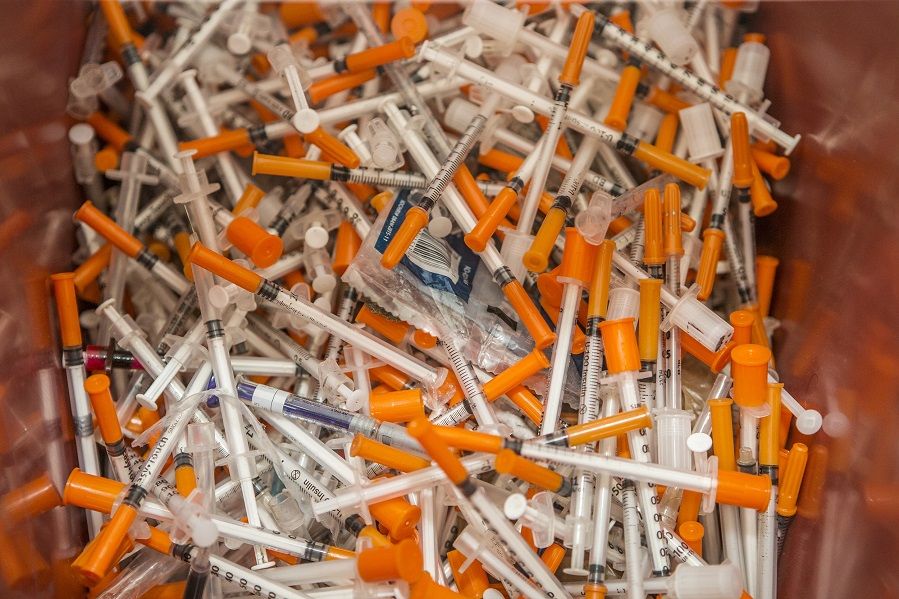 ---
On the streets of Portland, Maine, the Church of Safe Injection brings the idea of "community outreach" to a whole new level. Founder Jesse Harvey set out to create an unconventional religious organization - ditching traditional stained-glass windows and preachy sermons for a mobile faith operation designed to save lives. Instead of a physical chapel, he offers services from the trunk of a red Honda Fit.
The trunk contains what the 26-year-old grimly refers to as the "body and blood" of his mobile church: sterile needles, units of the life-saving opioid overdose medication Narcan, condoms, alcohol wipes - and bibles, just for good measure. The church is open to whoever is in need of salvation.
A New Kind of Faith
Jesse Harvey holds no degree in theology. He's never been a pastor, and his church has yet to even register as a non-profit. All he's got is a few volunteers, a Facebook page and an unnamed donor footing the bill. And although faith is involved, it's not Bible verses his church is intent on spreading - it's a chance for people with addiction to nurse their addiction until they're ready to get clean. "Overwhelmingly, the churches I've reached out to aren't interested in helping people who use drugs," Harvey said, when asked why he decided to start his own.
Some recovering from addiction himself, Harvey understands the importance of fighting this battle on multiple fronts - and being aggressive in offering "harm reduction" solutions. Getting people sober and back to their normal lives is obviously the ideal outcome, but Harvey thinks the better approach is to meet people where they are and go from there. It's far more effective to keep them healthy - and alive - even if that means continued addiction.
"Jesus would have supported safe injection," Harvey wrote in a recent op-ed published in the Portland Press Herald. "All too often today, people who use drugs are offered only two choices: Get sober or die. Jesus would have rejected this shameful and lethal binary."
It does remain a question whether or not this operation is actually legal. But Harvey is keeping his eyes on the big picture - this "disciple" of opioid safety has a bigger goal, that's helping people. "This is sacred to us," he explains.
Enabling Junkies or Helping the Helpless?
It's worth pointing out that needle exchanges and safe injection sites remain incredibly controversial. Critics insist that they completely avoid the root of the problem - addiction itself - and instead focus on treating the symptoms. Saving lives is a laudable goal, some argue, but passing out needles and Narcan willy-nilly essentially provides people with addiction a "get out of jail free card" when it comes to overdosing. With an antidote close at hand, they're more likely to throw caution to the wind and take larger and larger doses of drugs.
Then again, it's impossible to get clean if you're dead. Perhaps this "harm reduction" approach is the best way to help people in the long run, even if it means enabling their addiction in the short term.
What do you think? Is the Church of Safe Injection providing a positive service, or is the better option to get people suffering from addiction directly into rehab?