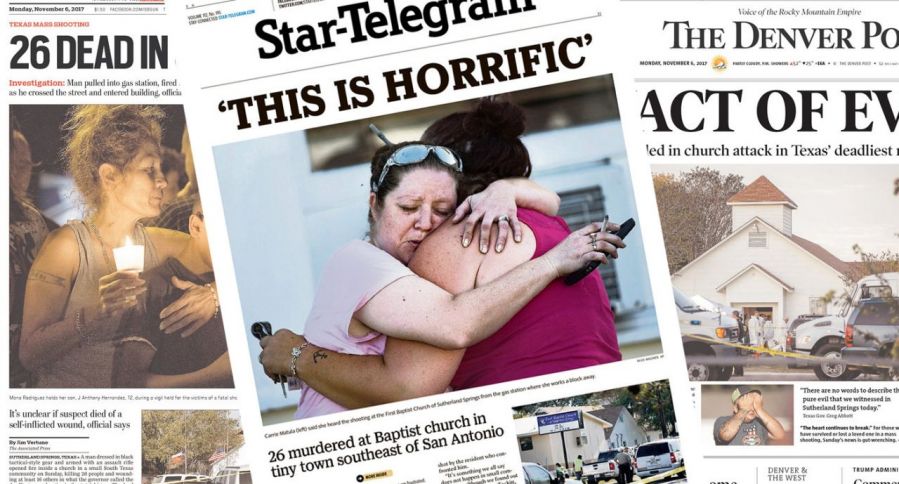 ---
On a calm Sunday morning in a house of God, the unthinkable happened.
26 churchgoers in Sutherland Springs, Texas were slaughtered when a gunman entered the building and opened fire. Half of the victims were children. A pregnant woman and her unborn baby were among those killed.
The awful tragedy has revived, once again, the long-running debate over gun control. However, in the immediate aftermath of the shooting, it was a different issue that dominated many online conversations: prayer.

The Controversy
It all began when House Speaker Paul Ryan issued a statement about the shooting via Twitter, saying:



Reports out of Texas are devastating. The people of Sutherland Springs need our prayers right now.


Paul Ryan (@SpeakerRyan) November 5, 2017
Replies to the tweet ranged from statements of emotional support to criticism about GOP opposition to gun control legislation. However, it was a particularly scathing reply from actor Will Wheaton (best known for his role in "Star Trek: The Next Generation") that garnered the most attention:



The murdered victims were in a church. If prayers did anything, they'd still be alive, you worthless sack of shit. https://t.co/iGHxPrYrLN


Wil Wheaton (@wilw) November 5, 2017
The Backlash

The tweet immediately generated a wave of backlash from religious and non-religious folks alike, with critics calling his statement "unnecessary," "intolerant," and "tremendously insensitive."
One fan expressed particular disappointment in the actor's decision, saying: "As much as I love you, some people can only offer prayers. Don't hate them."
Wheaton quickly backtracked and apologized for his choice of words, tweeting: "Hey, real actual people of faith: I hear you. I apologize for insulting you, in my rage at Paul Ryan's refusal to address gun violence."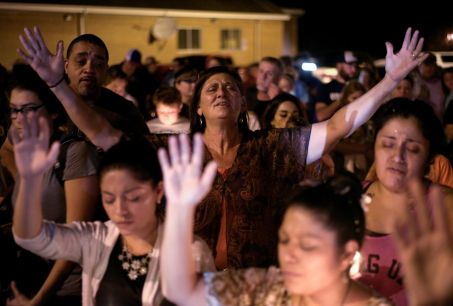 Are Prayers Effective?
Beyond raising some eyes, the viral exchange was effective in sparking a wider debate across the political and religious spectrum about the power of prayer.
Every major tragedy these days generates a flood of messages expressing "thoughts and prayers" for the victims. But how effective are such sentiments, really? Do prayers do anything constructive?
Many religious folks stand by the power of prayer as a positive force, something can make a real difference in people's lives. Prayers may help the victims' families begin healing, boost the injured in their recovery, and ensure the deceased safe passage to the afterlife.
Vice President Mike Pence gave his thoughts on the merits of prayer, saying: "Right now I truly believe that covering those families in prayers is making a difference in their lives, and it will continue to support those families and that community in the days ahead".
However, cynics see the situation differently. They argue that offering prayers after a tragedy is simply a strategy to make people feel better about themselves a meaningless gesture that accomplishes nothing other than making the prayer-giver feel as if they've contributed something.
Prayers Become Political
Many Democratic lawmakers reacted angrily to their colleagues' calls for prayer in the aftermath of the shooting. Among them was prominent Senator Elizabeth Warren, who offered a sharp response:



Thoughts & prayers are not enough, GOP. We must end this violence. We must stop these tragedies. People are dying while you wait.


Elizabeth Warren (@SenWarren) November 5, 2017
Senator Chris Murphy also offered criticism, insisting that "cowardice to act cannot be whitewashed by thoughts and prayers."
Where Do We Go From Here?
Prayer is central in the lives of many. It seems silly to condemn people for offering prayers, especially in times of great sadness, tragedy, and loss -- such reactions are only natural.
But at the same time, if prayers are all we can muster in the face of such senseless violence, then perhaps some of this frustration is understandable. If prayer hasn't stopped the violence yet, chances are slim it will suddenly become an effective deterrent.
So, what can we do? How do we end the bloodshed? That's the million-dollar question, the answer to which obviously eludes us.
Maybe we should pray on it?