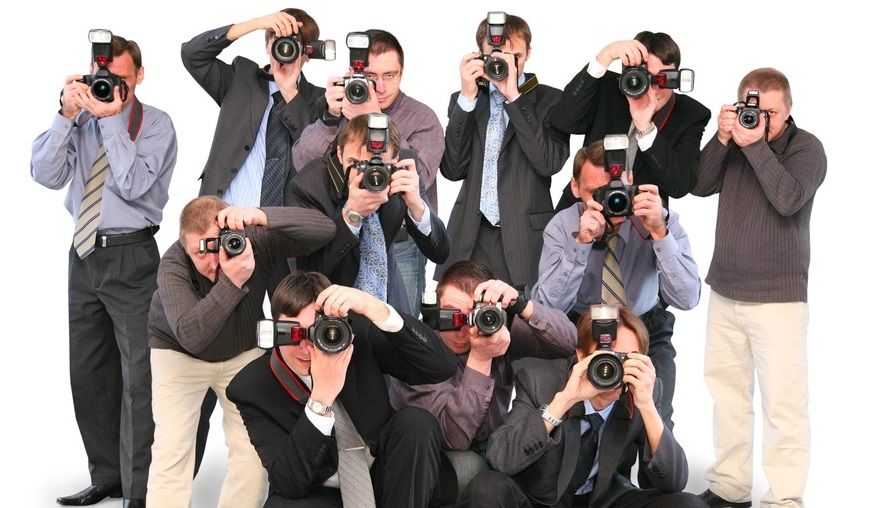 ---
People make mistakes. It's a fact of life. When this happens, we seek forgiveness from others. But for those who live in the spotlight, mistakes are greatly magnified. As opposed to everyday people, celebrities have millions of eyes on them. Every time they screw up, the whole world hears about it. Their blunders are published online, broadcast over the airwaves, and talked about for weeks. And although they eventually blow over, these incidents are never forgotten. Do we have a hard time forgiving others people's mistakes?
A Lying Swimmer
Most people are familiar with the misadventures of U.S swimmer Ryan Lochte, who is in the news again after infamously lying about a robbery in Brazil during the Rio Olympics. Lochte is currently participating in the latest season of the hit show "Dancing with the Stars" (DWTS). Ironically, many of these "stars" decide to go on the show in order to revive their careers or improve their public image. Given the bad reputation he garnered during the Olympic Games, some were not surprised to see Lochte join the cast.
However, nobody could have predicted what happened last week. Lochte was publicly confronted by several audience members while filming the show. Two men wearing shirts that had Lochte's name with a line through it rushed the stage following his dance performance. Although they were tackled by security and later arrested, the men apparently got their message across Lochte admitted that the incident seriously affected him, and that he almost quit the show over it.
Prior to his appearance on DWTS, the swimmer apologized for his mistakes live on TV. To his credit, Lochte appeared to express sincere regret before explaining that he wanted to move on. However, recent events prove that he has yet to be forgiven by the public.
A Racist Chef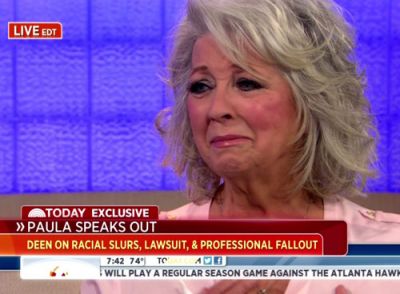 Interestingly, Lochte is not the first celebrity to attempt to overcome ridicule by making a DWTS appearance. Last year, celebrity chef Paula Deen joined the show in the hopes of improving her image following a scandal where she was sued by an employee for discrimination and subsequently admitted in court to using the "N-word" in the past.
Although the incidents in question had happened years before, Deen received no sympathy from her numerous sponsors. Following the accusations that she was a racist, Deen lost her programs on Food Network and saw many of her store products discontinued. In a dramatic interview on the Today show with Matt Lauer, she fought back tears as she apologized profusely for her past mistakes. Despite this effort to atone, Deen continued be criticized and few people (especially in the media) seemed willing to forgive her.
Some thought the media had taken things too far. Among them was Former President Jimmy Carter, who appeared on CNN to argue that Deen should be forgiven. He explained that she had sincerely apologized and had "already been punished enough". Did Carter have a point? After all, most of us have done things whether 30 years ago, or a few months ago that we regret now. Should celebrities like Paula Deen and Ryan Lochte be held to a higher standard, or be treated just like the rest of us? What is it about celebrities that makes us so reluctant to forgive them?
A Dark Secret
It's worth pointing out that the mistakes discussed above are fairly mild in the grand scheme of things. What if a celebrity's crime is more sinister in nature? Immediately, the case of Josh Duggar comes to mind. Duggar, known for his role on the reality show 19 Kids and Counting, became notorious after it was revealed that years ago he had molested numerous young girls, including his own sisters. Duggar publicly apologized for his actions and promptly enrolled in a rehab facility. He never faced any criminal charges.
To Forgive or Not Forgive
Expanding this conversation only leads to more tough questions. Does everyone deserve forgiveness? Or does it depend on the severity of their mistake and the sincerity of their apology? Some say that if the crime is sufficiently abhorrent, or no remorse is shown, then forgiveness is not an option. However, others insist that we must always forgive, no matter what. For them, forgiveness is the only possible avenue to true healing.
Religious Views
So what do various religions say about forgiveness? Seemingly every faith touches upon the idea. For example, the Bible teaches that "if you forgive other people when they sin against you, your heavenly Father will also forgive you. But if you do not forgive others their sins, your Father will not forgive your sins (Matthew 6: 14-15).
In the Muslim faith, another name for God translates to "The Merciful" a being that promotes forgiveness. In Hinduism, forgiveness is one of the six cardinal virtues. And a popular passage of the Baha'i Writings says: "do not look at the shortcomings of anybody; see with the sight of forgiveness." On a final note, we are reminded of the Golden Rule: "do unto others as you would have them do unto you." Perhaps that guiding principle applies here.
Do some people deserve forgiveness more than others? Are we too hard on celebrities, or is it correct to judge their decisions with extra scrutiny?