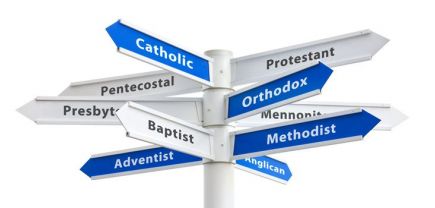 In recent years, non-denominational churches have been on the rise in America. Instead of the majority of believers associating with a specific denomination such as Baptist or Catholic, more and more are joining non-denominational churches like the Universal Life Church. In fact, in America there are approximately 12 million people who associate with a non-denominational church. There are over 35,000 non-denominational churches in America and the number continues to rise. 88% of the counties in the United States contain at least one non-denominational church. In addition, non-denominational Christians make the top five list of largest religious groups in all but two states in America.
This has led some to question why more parishioners are starting to leave denominational churches and are starting to find their home in non-denominational churches. When polled, many people have expressed several different reasons for why they have moved on from the denominational church. While these answers can vary, the majority left for one of the following reasons.
Negative Reputations
One of the reasons people leave denominational churches is because the denominations have a negative reputation. For example, many people dislike the Catholic religion because they feel some of the beliefs contradict with what the Bible preaches. The same could be said for those who consider themselves Mormon or Jehovah's Witness. While many people who are of these religions would consider themselves Christians, other Christians may disagree about whether or not these religions truly fit into the Christian belief system.
Focuses on What They Are Against
Another thing about denominational religion is many people have noticed they often focus more on what they are against instead of focusing on what they believe in. Seventh-Day Adventists, for example, have specific rules on things that seem unimportant to many non-denominational Christians. Many of them do not eat meat considered unclean in the Old Testament, and many do not believe they should wear makeup, nail polish, or jewelry.
Mormonism is another religion that often focuses more on the rules and what they are against than what they are supposed to stand for. Mormons are to abstain from alcohol, caffeine, and other substances that can alter a person's behavior or thinking.
Fighting Within Denominations
Another problem some people find with denominational religions is all of the fighting that can take place within the denomination. There are many times when leaders inside of the church will fight and argue over interpretations of the religion or will spend time focusing on things that are not really all that relevant. The politics in denominational churches can wear on the church members, and even cause church members to fight amongst themselves.
Too Liberal
One of the surprising things about denominational religion is those who belong to non-denominational churches often find them too liberal. They find their thoughts on politics do line up with what they believe in, which can make them feel like they do not belong in that denomination. This may lead them to look for other options, which can lead to them finding a non-denominational church that is more lined up with their political beliefs.
Too Bureaucratic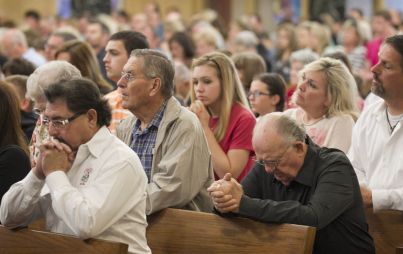 A lot of people who attend denominational churches find the church is more focused on policies and rules than they should be. They seem to care about whether or not their church goers are following the rules instead of caring about the people and what they need. This has been proven true in several cases recently in the news:
A 103-year-old woman was banned from her lifelong church for disagreeing with the preaching style of the pastor.

A 92-year-old woman was banned from her church for not tithing and not attending church regularly.
Both of these cases are examples of churches that care more about whether or not the person is doing what they are supposed to be doing instead of caring about the person. Not all denominational churches are created equally, but the fact that these stories are starting to come out is concerning.
Non-Denominational Churches Are Simpler
Belonging to a non-denominational church can be easier for church members than belonging to a church full of specific rules and regulations that aren't necessarily backed up by the Bible. When a religion focuses on the rules instead of what the religion stands for, it can push people away. Non-denominational churches generally have a much simpler belief system, which means it isn't hard for church goers to adhere to it.
The ULC asks its ministers to abide by all laws pertaining to the practice of their ministries and to always strive to do the right thing. Simple guidelines like this ensure that the message of the Universal Life Church or other non-denominational churches is never hidden behind a complex set of rules and regulations.