The Oregon Shooter
The Umpqua Community College shootings that took place last week in Oregon have left our nation in mourning and wondering what could have caused the shooter to do such a horrible thing. Many news stations have declined to name the shooter and instead have focused on the names of the victims and the heroes who saved lives.
For example, Chris Mintz has been hailed by many in the country as a hero after he used his own body to try to block the gunman from entering the classroom. Mintz was shot multiple times, and while he is expected to survive, he will have to learn how to walk again and has a long road to recovery. Still, he fared better than many others did that day. Nine people were murdered in cold blood in their classroom.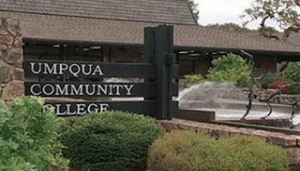 The victims who lost their lives are:
Lucero Alcatraz, 19

Treven Anspach, 20

Rebecka Carnes, 18

Larry Levine, 67

Kim Dietz, 59

Quinn Cooper, 18

Lucas Eibel, 18

Jason Johnson, 34

Sarena Dawn Moore, 44
The victims who have survived were transported to nearby hospitals in various conditions. Some may never walk again, and all of them will have to deal with the traumatic experience that will likely haunt them for the rest of their lives.
Deranged Mind
It has become clear the shooter had a deranged mind. His social media accounts showed he had Nazi memorabilia and also had a sick fascination with torture methods used on the Irish Republican Party. A witness who survived the shooting said the shooter laughed after shooting a teacher in the classroom that was targeted and then said he had been waiting to do that for a long time. He also indicated he was planning to commit suicide after the shooting rampage was over.
In the aftermath of a mass shooting, some assumptions frequently arise. These include the notions that mental illness causes gun violence, and that diagnosis of mental illness can predict gun violence. We saw this after the Sandy Hook killings in Newtown with Anne Coulter announcing that "guns don't kill people, the mentally ill do!" NRA president LaPierre called for a national registry of the mentally ill as a fix to gun violence. Indeed we see these sort of ideas in our discourse about the Oregon shootings.
The problem is that while instances of a mentally ill person shooting people get a large amount of publicity, they aren't all that common. Databases that track gun homicides, like the National Center for Health Statistics, show that less than 5% of the 120,000 gun-related killings in the last decade were committed by people diagnosed with mental illness.
Mentally ill people are also statistically less likely to commit violent crimes than others, with only about 4% doing so according to the National Alliance on Mental Illness. Starting a registry as the NRA president suggests would give us about 61.5 million names to sort through per year, interrogate as possible criminals, and invasively monitor in the hopes of finding exactly the right 4%. Let's hope we can do all of this before they commit the crimes, but even if we pretended like we could, we would still be solving less than 5% of gun-related killings.
Our quickness to discuss mental health after mass shootings is certainly appropriate for particular instances, including for the Umpqua CC shootings. It's role in in solving gun violence however, is nearly moot.
Obama Calls for Gun Control
The day of the shootings, Obama addressed the nation and emphasized how important it was to have better gun control laws in the country. He said he was concerned that we as Americans were getting used to the shootings, and he didn't want us to become numb to them.
The number of mass shootings has increased significantly in our country in recent years. It seems the shootings are getting closer and closer together. What's the cause of this? Is it the lack of gun control? There are some important points to consider regarding the issue:
The shootings happened in a "gun-free zone" and were thus not stopped by this form of control.

Guns don't kill people, people kill people using guns, and it is relatively easy for said people to get guns through private sales and gun shows, bypassing registrations and background checks.

The Umpqua CC shooter was well versed in gun safety and use, suggesting that training required by possible regulation would not have prevented this, and also that a knowledgeable pro-gun environment would not prevent this.

Statistics show that having a gun in your home no matter how it is stored significantly increases the risk of death for you and your family members by gun-related accident, suicide, or homicide while not decreasing the likelihood of you being a victim of a crime.

People are still able to get their hands on illegal drugs even though they have been illegal for many years. Just because something is against the law to own doesn't mean the criminals won't have access to it.

The 2nd Amendment makes clear that the right to keep and bear arms shall not be infringed. It also clarifies that this right is for members of a well-regulated militia, not individuals.

In nations with much stricter gun control laws like France, Italy, UK, Finland, and Germany, the rates of gun homicides and suicides are substantially lower that in the U.S.

Australia banned most firearms and has not had a single mass shooting since doing so 1996. Overall crime rates are also lower now than when they had guns.
Religious Targets
Some witnesses to the Umpqua CC shootings reported that the shooter asked his victims about their religious beliefs. In the cases these specific witnesses saw, the poor students answered that they were Christian before being shot in the head. It has been suggested that Christians were targeted for their beliefs. Any sort of targeting of specific groups can understandably worsen an already horrific tragedy in the minds of the community. No doubt many Christians across the country are unsettled as of late, fearful of being a target of violence merely for their faith.
Cheyenne Fitzgerald was one student the shooter questioned about her religion. She answered, "nothing," and the gunman opened fire on her, despite her not being a Christian. Fitzgerald survived by playing dead.
At this point, we don't know if anybody witnessed the shooter spare anyone based on their answer to the question of religion. As we await further reports to be released to the public, there may be some light shed on the motivations and actions of the shooter during the incident.