Former Iraqi translator and artist Nayeff Hrebid made local news in Seattle, Washington when he escaped his home country in 2009 and became a United States citizen. As a translator for American forces in Iraq, Hrebid's job put his life in danger. Collaborators with the military have been prime targets for anti-American forces and terrorist groups ever since the 2003 invasion of Iraq. His years of service made Nayeff an unquestionable candidate for refugee status and, eventually, U.S. citizenship. The same could not be said for his partner, Btoo, an Iraqi civilian who had to remain behind in Baghdad for years.
Out from Iraq
Today, Iraqi refugees Nayeff and Btoo live together as spouses in Seattle, though it was a long and dangerous path for Btoo between his war-torn home and his future husband. His harrowing, five-year journey helped reshape United Nations refugee policy and stands as a prime example of the horrors that LGBT people still face in many parts of the world. Oscar-winning documentarian Eva Orner learned of Btoo's story and set out to capture it in her upcoming film, Out of Iraq, which is scheduled to debut on HBO and through other distributors in early 2016.
Btoo's story doesn't begin with Orner's documentary, though. Rather, it begins with the efforts of refugee advocate and Universal Life Church minister Michael Failla. Dr. Failla has personally spearheaded the rescue of struggling refugees hailing from such places as Cambodia, Ethiopia, Somalia, Iraq, and Saudi Arabia, many of them gay men who faced death for their sexual identities in their home countries. Btoo's family were shopkeepers in Baghdad and Btoo himself served in the Iraqi Armed Forces. When his family became aware of his sexual identity, Btoo had no choice but to desert the military and escape into Lebanon.
Homosexuality in the Middle East
In some parts of the world, including the most traditional corners of Iraq, homosexuality is answered with murder, often by members of a person's own family. Btoo's killers would have been his own brothers. Because these honor-killings are perpetrated by civilians and rarely talked about even in their own communities, the international community hears little about them. With Out of Iraq, the hope is that the message starts to reach a wider audience.
Btoo's escape into Lebanon was only the beginning of his journey. By law, he was only allowed to stay in Lebanon for thirty days, and at a steep price. With Failla's financial assistance, Btoo achieved the mandatory thirty-day reservation at a Beirut hotel and the equivalent of one-thousand dollars cash on-hand. His process with the United Nations High Commission for Refugees took much longer than thirty days, though. Btoo lived and worked in Beirut from late 2010 until 2013, mostly in hiding as an illegal immigrant. He received support from advocates during this time, including members of the Universal Life Church, based out of Seattle, Washington. Beirut itself was in the midst of war. If Btoo had been caught at one of the many checkpoints around the city, he would have been sent back to Iraq to his certain death.
New Life in America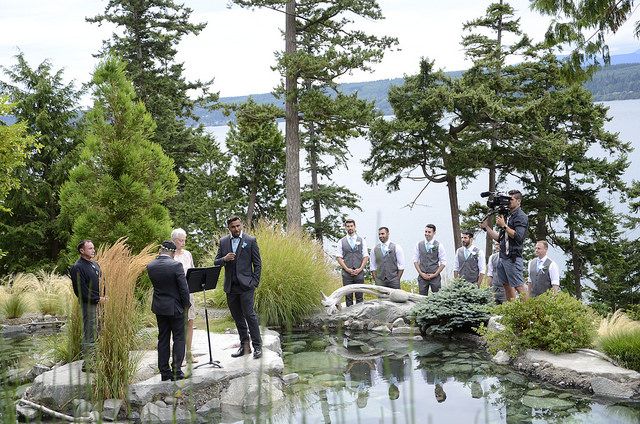 In order to even apply for refugee status with the UNHCR, an individual must go through an extensive interview process. Btoo was interviewed and indeed interrogated several times while in Beirut, often having to sneak through the chaotic streets to make his meetings. At that time, existential threat for homosexual identity was not considered a valid reason for refugee status, so Btoo's application was postponed or rejected several times. On two occasions, Michael Failla flew to Beirut to be Btoo's advocate in-person. On his second visit, he brought his own translator. This proved to be a policy-changing decision. Private translation revealed inaccuracies, biases, and other questionable elements of the UN translation record, which would ultimately get Btoo's application for refugee status approved and would, at long last, set a precedence for sexual orientation as a valid reason for refugee designation.
While waiting for his UNHCR approval, Btoo escaped to Canada through Failla's private advocacy organization, New Life. Then, in March of 2015, Btoo was allowed to move to the United States and reunite with the love of his life, Nayeff. They married that summer with the help of a presiding Universal Life Church minister.
Nayeff and Btoo are still taking a great risk by allowing their names and likenesses to be used for Out of Iraq, but they believe that the plight of LGBT people living in Iraq and other dangerous places needs to have a human face if lasting change is ever to occur. Others are still waiting for refugee status in Syria, Lebanon, Saudi Arabia, Somalia, and many other places. For each one, escape is a long and expensive process, and far from guaranteed. But for those who get the chance to make new lives overseas, love and freedom await.