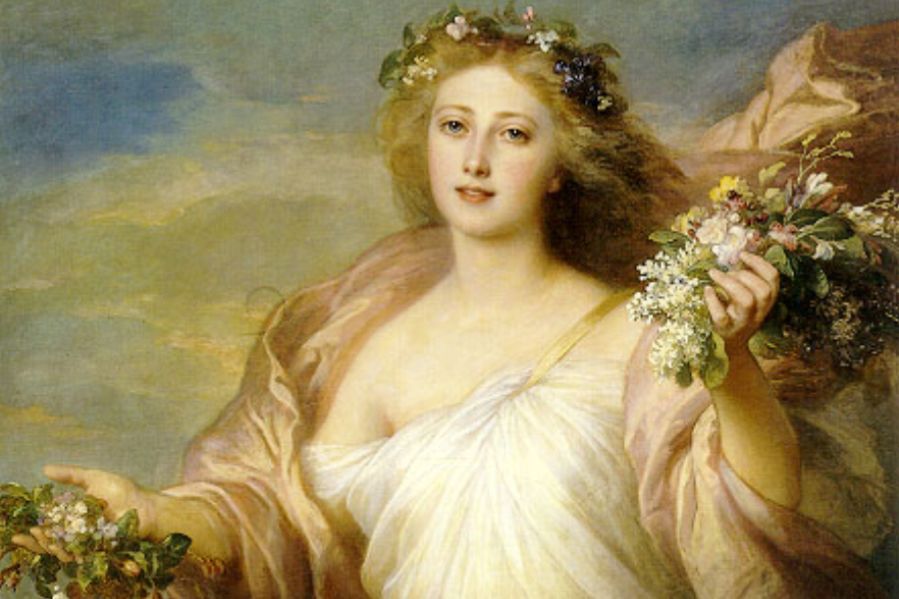 Billions of people around the world are preparing to celebrate the resurrection of Christ. However, many of those marking Easter Sunday may not realize that this sacred holiday has a fascinating – and deeply pagan – history.
Believe it or not, many of the popular Easter traditions people know and love have pagan origins... and little connection whatsoever to Christianity.
So how did ancient pagan celebrations evolve into the holiday we know as Easter today?
It's a wild story, complete with pagan goddesses, huge bonfires, lots of orgies, and the real reason the Easter bunny is a thing.
Let's dive in.
Ostara Blessings
Humans have been ritualistically celebrating the changing of the seasons for thousands of years. Many ancient cultures greatly revered the vernal equinox – the first day of spring in the Northern Hemisphere. Among them were pre-Christian pagans living in Europe, for whom the changing seasons and the onset of spring represented a time of rebirth, and that meant a lively period of celebration known as Ostara.
As part of the Ostara festivities, pagans lit great bonfires and performed sword dances paying tribute to Eostre, the Germanic goddess of dawn, light and rebirth. 
Eostre. Study that name carefully, because it's an important piece of this puzzle.  
But first let's take a step back. How did a pagan festival celebrating the coming of spring get intertwined with a Christian holiday about Jesus' resurrection? And how did a mischievous egg-producing bunny get involved?
Well, the answer involves a lot more sex than you might imagine.
Do As The Rabbits Do?
Ostara celebrations were heavily focused around fertility and the creation of new life. According to some historical accounts, this revelry and excitement for procreation periodically resulted in wild orgies.
That's certainly different from Easter Sunday as we know it now. 
While that particular tradition wasn't passed down through the ages, others absolutely were – and you'll recognize them immediately. 
Two pagan symbols of fertility are still associated with the Easter holiday today: the egg and the rabbit.
One popular myth from pre-Christian times tells how the Goddess Eostre entertained a group of children by turning a bird into a rabbit. But to the children's surprise, this rabbit was special – it could still lay eggs just like a bird!
Sound familiar? Many scholars believe this was the origin for the legend of the Easter Bunny (another fascinating story deserving of its own post).  
Bunnies remain closely associated with Easter for other reasons as well. Eostre's sacred animal symbol was the hare, a creature well-known for its high fertility and quick reproductive cycle. Perhaps no wonder that it's an obvious symbol of the, ahem, vitality of spring.
The link between Easter and bunnies remained over time, even as the original rationale – their rather prolific sexual habits – was forgotten. 
During the commercialization of the Easter holiday during the 20th century, candy makers produced chocolate eggs and bunnies, card makers created Easter greetings featuring egg and bunny designs, further cementing these ancient pagan fertility symbols as images of the holiday. 
Okay, but where does Christianity come into play? 
Mission Impossible
For that, we'll have to jump back in time again to introduce Pope Gregory the Great. In an effort to Christianize Britain's Anglo-Saxons, Pope Gregory sent a mission to the British Isles in the year 596. It was the Gregorian mission that helped permanently intermix the pagan traditions with Christian ones, scholars say. 
The pope understood that pagans were unlikely to simply accept Jesus Christ as their lord and savior at the drop of a hat. Instead, he instructed his missionaries to initially embrace local pagan traditions and to carefully weave in Christian influences.
For example, at some point it was discovered that these pagan peoples celebrated the holiday of Ostara and the Goddess Eostre during the spring. Experts speculate that missionaries, hoping to win converts, created a Christian celebration during the same time of year and called it "Easter," then melded the traditions together. 
It was arguably quite underhanded, but the tactic worked. As Christianity spread across Europe, the pagan traditions slowly morphed into Christian ones. "Eostre" eventually became "Easter".
The goddess of the dawn was essentially erased, and the pagans' celebration of spring was co-opted into a new holiday with a different (although parallel) symbol: that of Jesus coming back to life after his death on the cross.
And, the rest is history.