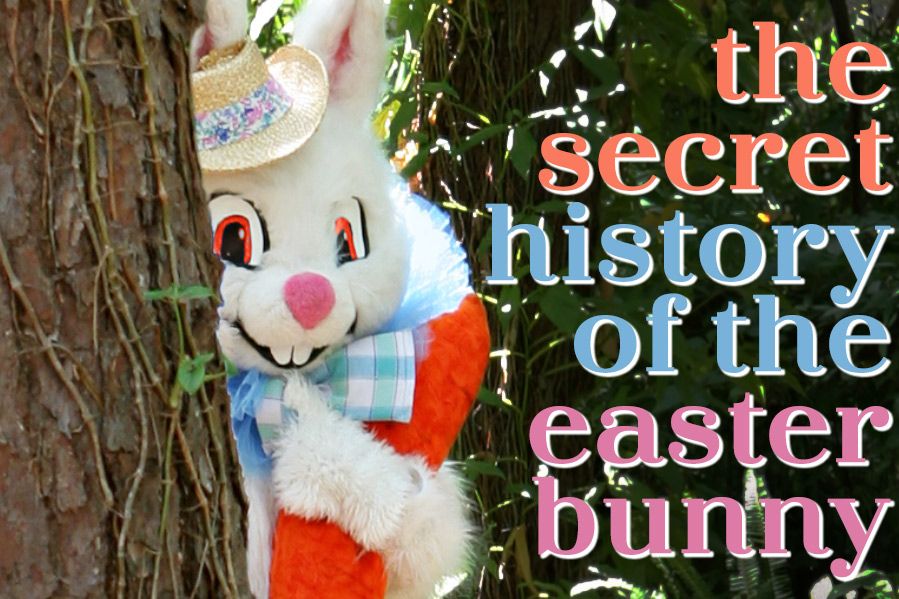 If you're one of the millions of people who will be taking their children to an Easter egg hunt, eating giant chocolate bunnies, or painting eggs in bright pastels, you might be surprised to learn about the origins of these innocent traditions. 
Humans have been celebrating Easter for thousands of years, but the truth is that the history of this holiday is replete with swords, fire, and strange women coming out of rocks and casting spells on forest animals. 
So how did the holiday come to be represented by a cute bunny?
To understand the story of the Easter bunny, we must also understand the history of Easter itself. 
Some of these details may surprise you. For example, did you know that the Easter bunny is a hermaphrodite with German roots? Or that many Easter traditions are actually repackaged pagan rituals?
The Easter Bunny is German
Our story begins with Eostre, a Germanic goddess worshipped by pagans in pre-Christian Europe. Eostre was known as "the Goddess of the Dawn," and ancient believers would hold a big festival around the time of the Spring Equinox each year in her honor. 
According to scholars, these festivals were marked by feasts, giant bonfires, and sword dances in celebration of renewed life and light.
This welcoming of spring would slowly be transformed into a Christian holiday over time (more on that below, but there's a clue in the name here: "Easter" is widely understood to be derived directly from "Eostre").
So wait, where did the eggs come from? A modern spin by Big Chocolate™ to boost sales?
Scholars believe that Easter eggs can be traced all the way back to the goddess herself. 
A popular legend tells the story of Eostre entertaining a group of children. As part of the demonstration, she transformed her pet bird into a pet rabbit. The catch? To the astonishment of the audience, this rabbit could still lay eggs like a bird.
And thus, rabbits and eggs become inexorably tied to the Easter tradition.
The story evolved over hundreds of years, eventually morphing into the legend of the 'Osterhase' – an egg-laying hare who produced eggs and hid them around homes and gardens for children to find on Easter morning.
Hopping Across the Pond
How did this legend make its leap across the Atlantic? Immigration, of course. 
According to historians, 18th-century German immigrants bound for Pennsylvania brought the 'Osterhase' tradition with them. It soon spread across the country, even as it continued to evolve. 
The Easter hare became an Easter bunny, and the real eggs were eventually replaced with molded chocolate eggs, first popularized by Cadbury in the late 19th century.
Quick sidenote: if you thought chocolate eggs couldn't be a controversial subject – well, think again.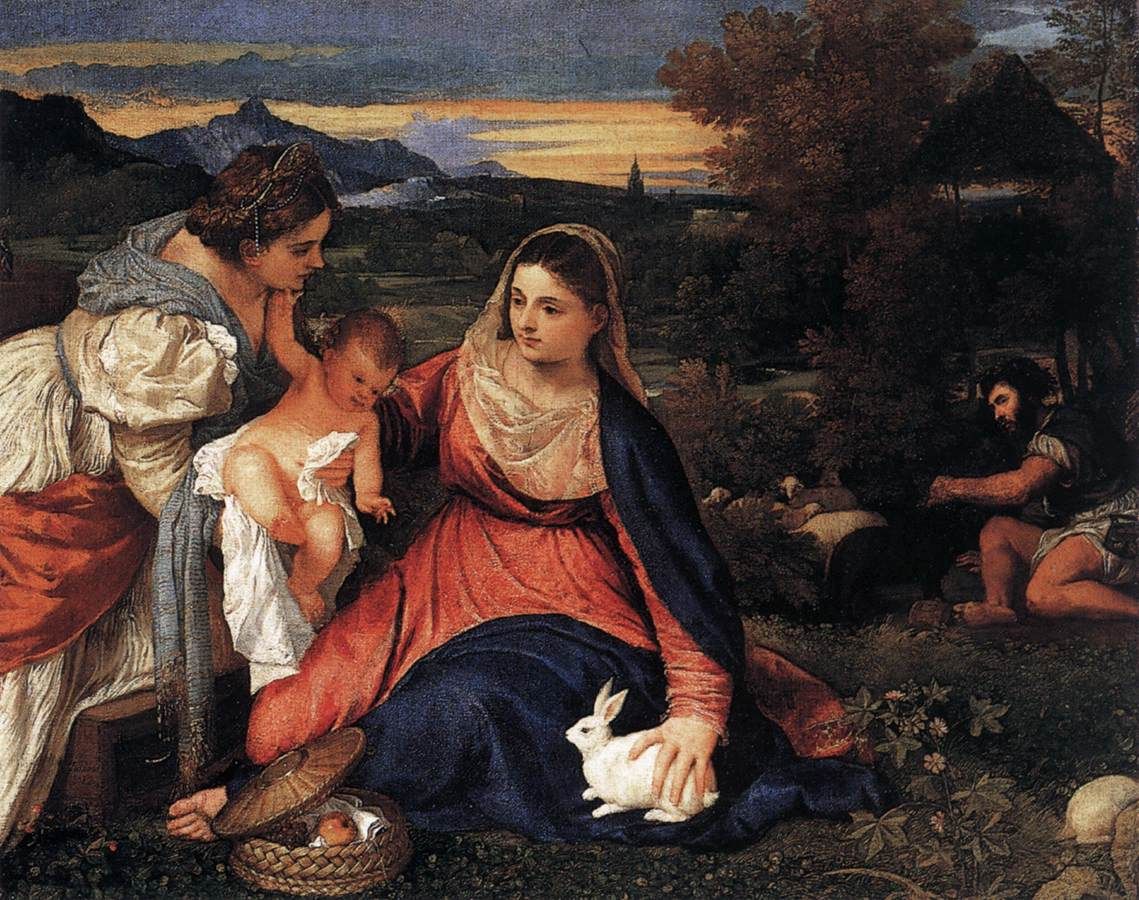 Historically Hermaphroditic
Here's where things get a bit strange. Rabbits have a long history as symbols of fertility, but one reason for this often flies under the radar: ancient scholars believed that hares were hermaphrodites.
Because of their rapid reproductive cycles, tiny reproductive anatomy, and extreme fertility, the experts of the day theorized that hares had both sets of reproductive organs and could impregnate themselves. Some even believed that hares could reproduce asexually.
That (incorrect) belief led to an association with the Virgin Mary – that's why in Middle Age art, the Virgin Mary is often depicted with rabbits or hares.
Come to think of it, there are some interesting parallels between how Mary and the Goddess Eostre were depicted in artistic works. 
So that's how we got an Easter bunny. But how did this pagan holiday become a Christian one?
Easter, a Pagan Celebration
In 596 A.D., Pope Gregory sent a mission across the channel to convert pagan Anglo-Saxons in the British Isles to Christianity.
But knowing that the pagans were unlikely to simply drop their beliefs and embrace Jesus overnight, he instead gave a blueprint for conversion through coercion.
Pope Gregory instructed his missionaries to embrace, rather than reject, local pagan customs in order to make Christianity more palatable for the potential converts.
Over time, Christian symbols and messages were worked into these long-standing traditions. It was akin to a long-con, an inside job. Christianity became ubiquitous, and knowingly or not, the pagans slowly became Christians.
Thus, what began as a celebration of a Germanic goddess with an egg-laying rabbit transformed into the holiday we know as Easter today.