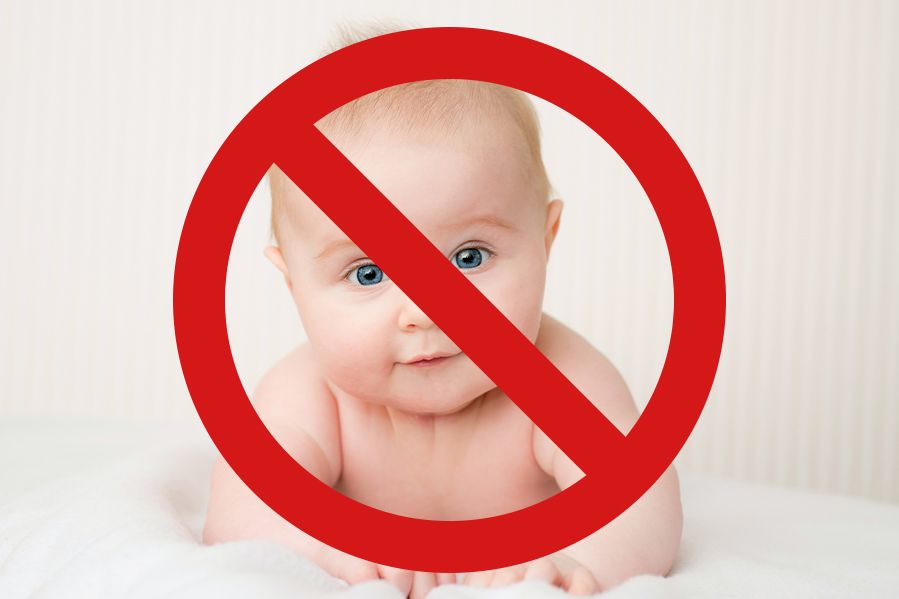 Residents of Portland, Oregon might've noticed some interesting billboards popping up throughout the City of Roses lately.
In early 2022, three billboards warning Oregonians to "Stop Having Kids" sprouted up in the Portland area. With messages like "Stop Having Kids" and "A Lot of Humans Wish They Had Never Been Born" in stark black and white, it reads as more of a warning than a suggestion.
The message is certainly clear. But who's behind it, and why?
Meet the Antinatalists
It turns out these "Stop Having Kids" billboards were put up by the appropriately named activist group Stop Having Kids.
Citing the "unconscionable amount of needless suffering, injustice, and death in the world," their website says, "it is a moral imperative that we strive to minimize and prevent… as many new lives as possible."
They are advocates of the antinatalist movement, which the group defines as "a philosophical and ethical stance against human reproduction, rooted in harm reduction and rational consideration for future life."
In short: There is too much suffering in the world as it is. And you can't suffer if you're never born.
Their website lists a whole host of additional reasons for their opposition to birth, including the potential for birth defects, parenthood regret, and lack of consent. Birth is immoral, they say, because no child can consent to being born.
Be Fruitful and Don't Multiply
The eye-catching billboards aren't their only means of bringing the message to the people. They've also upped their ground game, taking to the streets for sidewalk demonstrations with signs to espouse their beliefs, which include normalizing childfree adults, veganism, and destigmatizing abortion.
Many Christians were unsurprisingly bristling at the whole anti-birth message, considering the Bible is decidedly pro-birth. Family advocates point to passages like Genesis 1:28, which says: "And God said to them, 'Be fruitful and multiply and fill the earth and subdue it, and have dominion over the fish of the sea and over the birds of the heavens and over every living thing that moves on the earth.'" There's even a faith-based movement dedicated specifically to procreation and making big families, known as Quiverfull. 
However, antinalatists have faced complaints unrelated to religion as well. Some critics accuse them of being selective in how they spread their message. 
"Not down with eugenics," said one passerby in a video posted to Stop Having Kids' YouTube channel. "I don't like Nazis who pretend to help others and try to make minorities not have children," said another.
Stop Having Kids repeatedly and strongly push back against eugenics claims, arguing that they "are totally against human procreation all across the board."
Still, the group says the grand majority of their interactions on the street are supportive – controversial as their message might be. 
What do you make of the antinatalism movement? Is having a child really an immoral act? Or should these activists instead live and let live?