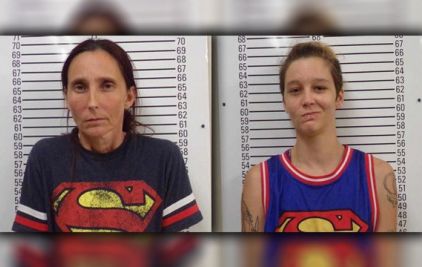 A judge officiating a wedding in Lawton, Oklahoma might have thought that the couple before him was a bit unusual, given the twenty year age gap between the two women. Beyond that, however, Patricia and Misty seemed happy together, and were even looking forward to the prospect of adopting a child once their marriage was solemnized. While intergenerational couples may raise an eyebrow for some, legally there's absolutely nothing wrong with them. Unless, that is, they share a parent/child relationship.
Patricia Ann Spann, 45, and daughter Misty Velvet Dawn Spann, 26, tied the knot on March 25, 2016 in witness of two acquaintances. The pair had met about two years prior and according to Patricia, just "hit it off" right from the start.
Misty and her two brothers had been taken away from Patricia when they were quite young. They were raised by their paternal grandmother, and often referred to her as "mommy." Once Misty was an adult, she and Patricia. decided to reunite. That's when the sparks of incest began to fly.
Both women were aware of exactly who the other was; they were biologically related as mother and daughter. Nonetheless, their relationship began to quickly grow, breaking the normal familial bond and entering a romantic and erotic forbidden territory. They decided to get married as soon as same-sex marriage became legal in Oklahoma.
How is it Possible?
Misty had reservations, knowing that what they were going to do would not be accepted socially or legally. Her mom assured her that everything would be fine. After all, nobody would know since they had_ just met_ two years ago and Patricia said that she had consulted three different lawyers and was told by all of them that there was a way this could work.
In reality, no attorneys had been contacted. Patricia assumed she could trick the system since she was not listed as the mother on Misty's birth certificate - government officials had issued a new certificate listing Misty's grandmother as her mother. As an extra precaution, Patricia decided she would put her name on the marriage license as "Patricia Ann Clayton." That was enough for the Comanche County clerks, who accepted the license application and booked a date with a judge. It was time to perform a wedding.
The Past Catches Up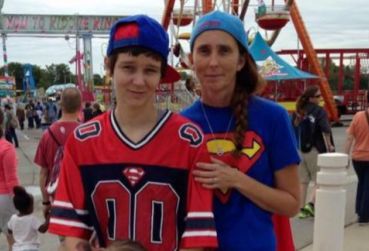 Fast forward two years. The Department of Human Services received a child welfare complaint about Misty and went to investigate. While looking into her situation, officials discovered the incestuous nature of her marriage. The couple was headed back to court, this time not for a wedding, but to face felony charges that could land them up to ten years in prison.
The judge annulled their marriage in October of 2017. Misty pleaded guilty, but was only given 10 years probation and had to undergo regular counseling. This light sentence could have resulted from her claim of coercion. "She forced my sister into this, there's a lot of people that know it," said Cody Spann, one of Misty's brothers. "For you to want to put your own daughter through this, what kind of person are you?"
Cody's account of coercion seems slightly different than Misty's, who says she was tricked into thinking the marriage would be perfectly legal.
The mother, however, was given two years in prison, eight years on probation, and of course had to register as a sex offender.
For some, it might be tempting to say this resulted from the "slippery slope" created by the legalization of same-sex marriage. But Patricia has a history of exploiting the system -- in 2010, she married her eighteen-year-old son Jody. That Oedipus-esque relationship lasted fifteen months before the son had it annulled.
While wedding officiants are free to accept or decline any request to perform a wedding for any reason, let's all pray that we are never approached by someone like Patricia.