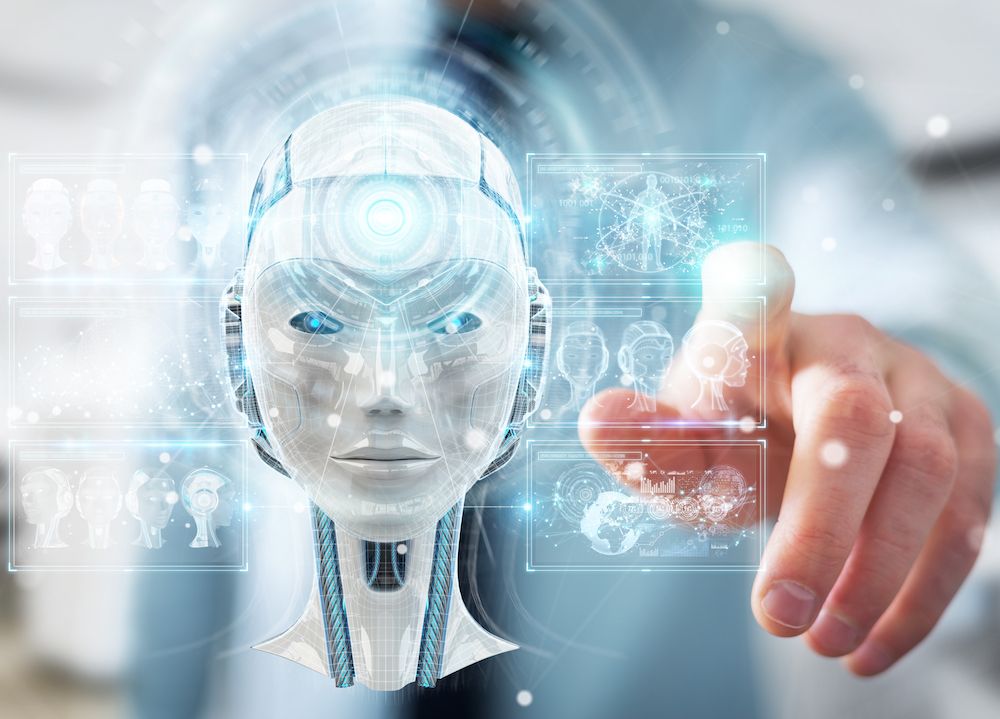 ---
Artificial intelligence (AI) is here, and it's getting more powerful by the day. We wrote recently about how these robots are already writing convincing sermons in the blink of an eye. What's startling to consider is that as good as the technology is right now, it's only going to improve.
With the rise of tools like ChatGPT, robot image generators, and AI embedded in search engines, it's becoming clearer and clearer that robots will have a role to play in our future.
We have rules for cooperating with our fellow humans, but how does AI fit into the equation? What does living alongside robots look like?
These are deep, important questions that ethicists and faith leaders alike are busy pondering. 
Robots: Servants or Companions?
One of the key moral debates at issue is how we should treat AI beings. 
As AI gets better at replicating human intelligence and emotion – and even develops a sort of consciousness or sentience – are we morally obligated to treat them as we would treat our neighbors or friends? 
What about assigning them rights?
Right now, you wouldn't think twice about commanding your robot vacuum to run a cleaning cycle. 
But what if your Roomba could talk and had feelings? What if it told you it felt exploited, being asked to clean so often by its owner? 
Or how about this: is it even ethical to "own" something that has sentience in the first place?
What Faith Teachings Say About AI
Faith leaders have been exploring these questions – and they say there are lessons to be learned from studying religious teachings. Different belief systems offer interesting perspectives. 
Judaism
Jewish thinkers point to the mythical creature of the golem, which appears in Jewish folklore. According to legend, the golem was created by powerful rabbis and designed to do the bidding of its master. It was also supposedly an inspiration for Mary Shelley, the author of Frankenstein. 
This notion – an animate creature, created by man but lacking a divine soul – serves as a fascinating parallel for AI technology.
Influential Jewish leaders have debated whether a golem should be considered a person or not, and how it ought to be treated. 
Ultimately, a consensus emerged: that humanity has a responsibility to maintain control over anything it creates, and never let it be the other way around (*cough* Skynet *cough*).
Rabbi Eliezer Simcha Weiss, a member of the Chief Rabbinate Council of Israel, explains this thinking: 
"In every story of the golem, the golem is finally destroyed or dismantled. In other words, the lesson the rabbis are teaching is that anything man makes has to be controlled by man."
But that doesn't mean AI shouldn't be treated with respect, Jewish thinkers caution. 
"The way we treat these things impacts us," says professor Nachson Goltz. "The way we treat them determines the development of our own characters and sets the future course of our own exercise of moral agency."
Islam
Islamic tradition similarly urges a cautious view towards any new technology and its potential uses, says Aasim Padela, a professor of bioethics at the Medical College of Wisconsin.
"Things that try to make you rival God are not thought of as a purpose to pursue," Padela explains. "Trying to seek immortality through a brain transfer, or to make a better body than the one you've got, those impulses are to be checked. Immortality is in the afterlife, not here."
Christianity
The Catholic Church has been pushing for greater study in the ethics of AI technology, especially its potential impact on equality. Pope Francis has cautioned that "if technological progress increases inequality, it is not true progress."
Paolo Benanti, a Franciscan monk and a technology advisor to the pope, expanded on this view, writing:
"On the one hand we do not want to limit any of the transformative impulses that can lead to great results for humanity; on the other hand, we know that all transformations need to have a direction. We have to be aware that if AI is not well managed, it could lead to dangerous or undesirable transformations."
What Comes Next?
As fast as the technology is moving, we're nowhere near a Jetsons situation where every home has a robot maid.
In other words, we have some time to figure out the ethics of AI. 
Nonetheless, the questions posed are fascinating. And scary.
But not everyone is pessimistic about an AI-dominated future. People like Rabbi Joshua Franklin are looking on the bright side. 
"Compassion, love, empathy, that's what we do best," Franklin says. "I think that ChatGPT will force us to hone those skills and become, God willing, more human."
What is your reaction?