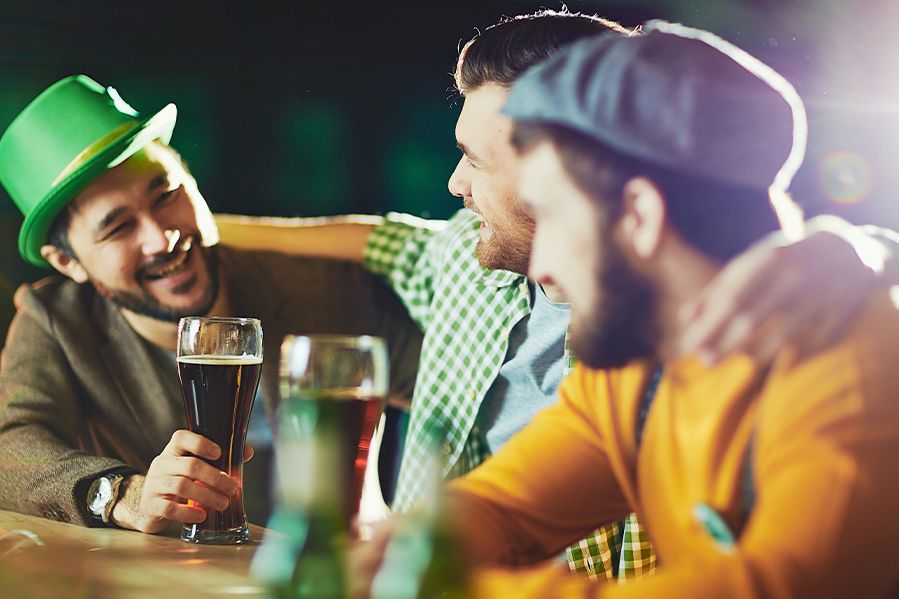 Saint Patrick's Day is a holiday full of parades, corned beef, the color green, and yes, a pint of Guinness or two. 
You might think you know all there is to know about this holiday's namesake, Saint Patrick. But here's the thing… you're probably wrong.
In fact, almost every legend – and even some basic facts – that we associate with Saint Patrick and his holiday are false (or at least highly questionable).
So go ahead and forget everything you thought you knew about ol' Saint Pat, cause we're here to drink Guinness and bust myths, and we're all out of Guinness. 
Ready to debunk some of the most common Saint Patrick's Day beliefs? Here we go!
10. Saint Patrick Is a Saint
Despite his title, Saint Patrick was never actually canonized by the Catholic Church, as no formal process existed at the time, making Saint Patrick a saint in name only (SINO). Did we just make up that acronym? Yes.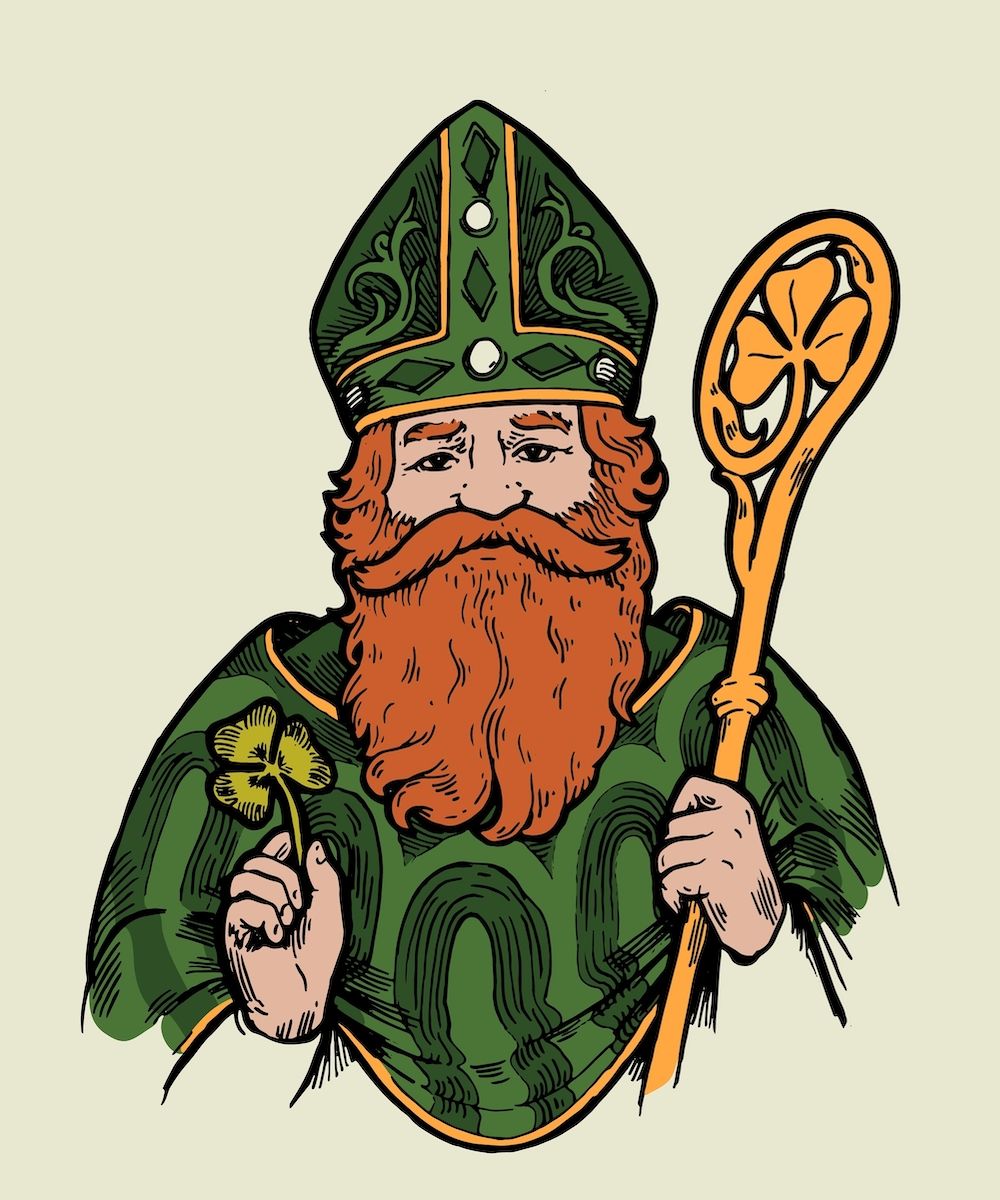 9. Saint Patrick Used a Shamrock
The shamrock is one of the quintessential symbols of Saint Patrick's Day, and art often depicts Saint Patrick holding one. As the legend goes, Saint Patrick used the three-leaf clover to illustrate the idea of the Father, the Son, and the Holy Ghost to the pagan peoples of Ireland. 
Well, turns out that was probably made up. At least, there is zero historical record of Patrick using the shamrock to illustrate the Trinity, so it's possible that little detail was added much later. 
8. Saint Patrick Was the First to Bring Christianity to Ireland
Many believe that Saint Patrick was a pioneer in spreading Christianity across Ireland. And while he did help evangelize the Irish "heathens" (as he called them), he wasn't the first to do so. 
That honor goes to the bishop Palladius, sent by Pope Celestine I to Ireland in 431 A.D., at least a year before Patrick arrived. Many historians actually say that some of the stories now attributed to Saint Patrick might actually be about Palladius.
7. The Irish Like to Party on Saint Patrick's Day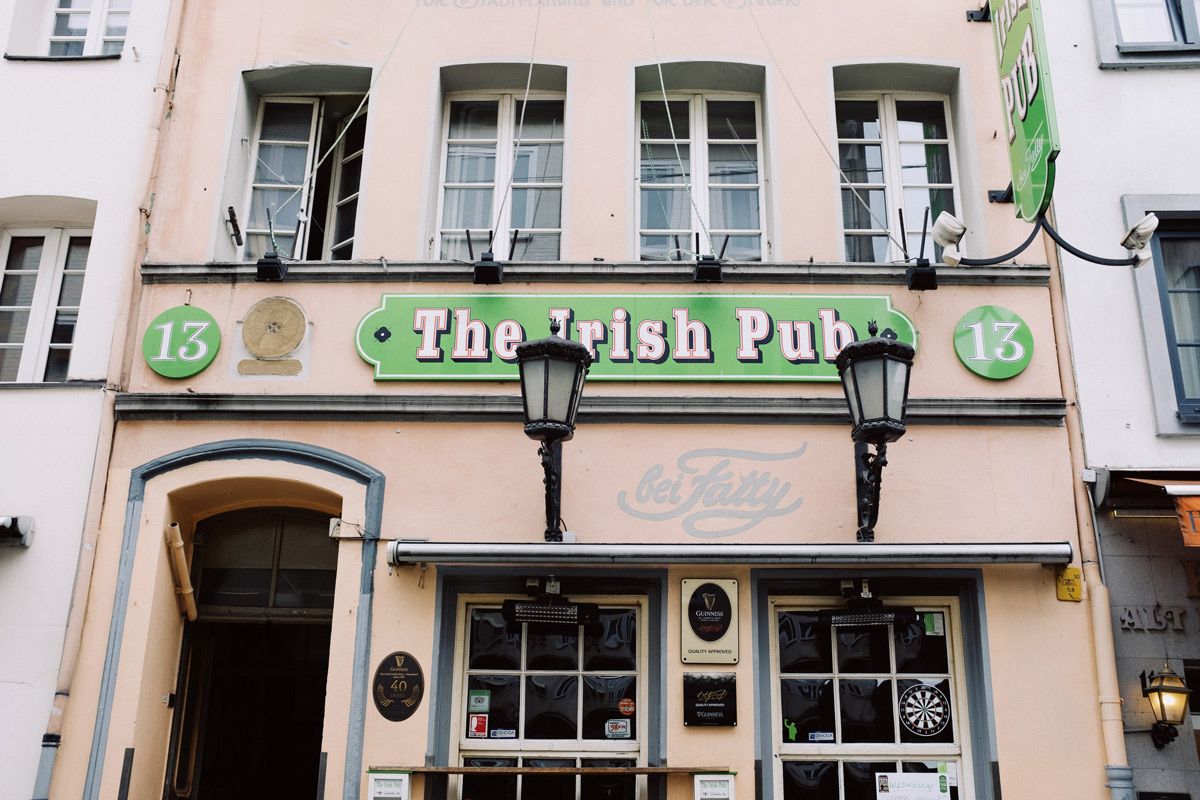 Americans are certainly known to flock to bar crawls on Saint Patrick's Day, but for centuries Saint Patrick's Day was decidedly not a raucous celebration in Ireland. Quite the opposite, in fact.
Until the mid-20th century, Saint Patrick's Day was a solemn religious holiday, and pubs were closed in solidarity. The drunken revelry of March 17th is relatively new, and only became a Saint Patrick's Day mainstay in the last half century or so.
6. Leprechauns Are Involved
From costumes to decor, everyone's favorite little mischief-makers – Leprechauns – are often associated with Saint Patrick's Day celebrations. Sure, they're an important part of Irish folklore, but in reality Patrick had no association with these creatures.
In fact, Leprechauns didn't appear in Irish legend until centuries after Saint Patrick's visit to the Emerald Isle. 
5. Corned Beef Is an Irish Staple
Corned beef and cabbage is on just about every restaurant menu in America come March 17th, so you'd be forgiven for assuming it holds some grand significance in Ireland and Irish history. 
On the contrary, rural Irish folks could rarely afford this luxury meat. And it wasn't popularized until the 20th century, when Irish immigrants in New York City began substituting corned beef for bacon because it was cheaper.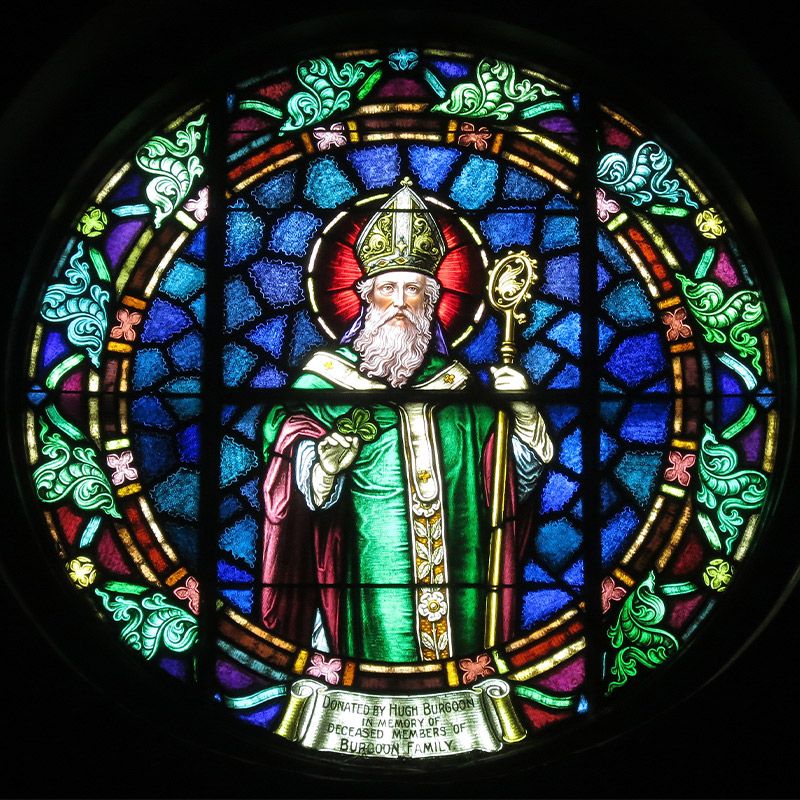 4. Saint Patrick Wore Green
Everyone knows that you get pinched if you don't wear green on Saint Patrick's Day, and Saint Patrick himself is almost always depicted in art wearing green robes. 
But did you know that green was not his color of choice? In fact, blue was far more often the color connected with Patrick.
The color green's popularity didn't arise until the 19th century – 1400 years after his death – as Irish independence and Saint Patrick's Day became intertwined.
3. Saint Patrick Banished Snakes From Ireland
This is a big one. Ireland has no native snakes, and people naturally began wondering why. In one of the most common and enduring myths, it is Saint Patrick who is credited with driving the snakes out of Ireland. 
But the truth is it's a simple accident of geography and evolution. Snakes never made it to the island, so there weren't any to drive out.
So wait, where did this idea originate? Well, some believe that the "snakes" Patrick supposedly drove out of Ireland is a euphemism for "pagans."
That's because the campaign Patrick led to convert the people of Ireland to Christianity marked the beginning of paganism's decline on the Emerald Isle.
As Christianity continued to grow in popularity in the centuries that followed, pagan peoples were pushed further and further to the fringes – and in some cases, disappeared altogether. 
2. Saint Patrick Was Irish
Ready for this? The patron saint of Ireland… isn't even Irish! 
Saint Patrick was born in modern-day England, the son of a local political figure named Calpurnius. Patrick would likely have never visited Ireland if he wasn't captured by pirates and taken across the Irish Sea where he was forced to work as a laborer. It was only after he returned home to Britain that he decided to go back to Ireland to spread the gospel.
1. Saint Patrick Was Named "Patrick"
Wrong again! To finish off our list of myths, the man history knows as Saint Patrick was originally born with a different name. There are conflicting sources, but one leading contender is "Maewyn Succat." However, he took on the name "Patricius" in his own writings, a pseudonym that was later translated to "Patrick."
Is there a lesson here? Perhaps the takeaway is that if you don't like the name you were born with, well, change it!
So if you're headed out for some merriment on March 17th this year, go ahead and cheers to a Happy Maewyn Succat Day – and then enjoy the confused looks from your friends who are out of the loop!