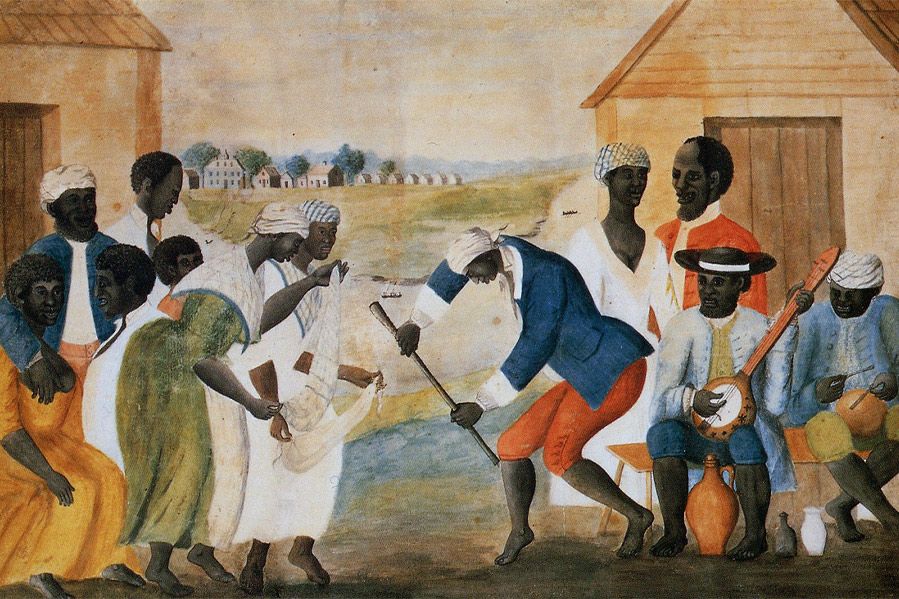 When churches sing songs on Sunday morning, they pay royalties to the original authors or owners of that particular piece of music. But many slave spirituals, a mainstay for church choirs all across the country, have no known author, estate, or descendants to pay royalties to.
One Boston church hopes to make that right, and has come up with a clever way to pay their dues for their use of slave spirituals – literally.
Righting Wrongs by Paying for Songs
It was after the murder of George Floyd in May 2020 when church leadership at United Parish in Brookline began reckoning with their use of spirituals largely composed by enslaved Africans on plantations.
The majority-white church grew increasingly uncomfortable with singing those songs, knowing that, unlike other songs performed in the church, the original creators never received money or credit for their art.
They looked at the Black Lives Matter sign in their church, and wondered if they were living up to that ideal.
"What can make this right? What can make this not feel terrible? And how do we get through this?" minister of music Susan DeSelms recalls pondering.
They decided that they can't fix the past, but they can create a brighter future.
"Today, we as a church will begin the practice of collecting 'royalties' for the spirituals we sing and worship," DeSelms announced at a recent sermon. "Whenever we sing Negro spirituals, we will collect an offering that will support the development of Black musicians."
Because the original authorship of most slave spirituals is lost to history, they've decided instead to pay it forward, and uplift the next generation of black musicians. They'll be donating the 'royalties' to a local youth non-profit, Hamilton-Garrett Music and Arts, which is dedicated to the "development of Boston's next generation of innovative artists through the celebration and preservation of Black music."
How to properly pay homage to slave spirituals has been an increasingly big topic of conversation in churches across America in recent years.
Some congregations have brought in historians to give context to the lyrics, while others have invited musicians to describe how the slaves wrote the music. But this is likely the first time a church has actually paid royalties of a sort for singing spirituals.
They wanted to lead by example, hopeful that other churches across the country will follow suit.
Reckoning With the Past
Although they may be the only church paying royalties for spirituals, they're not alone in reckoning with the sins of the past.
In 2019, the Virginia Theological Seminary announced a $1.7 million endowment fund for slavery reparations, hoping that it might be the first step in beginning to atone for their own slave-supporting past.
And in 2020, one historic NYC church announced that they were going to set aside one-tenth of their church budget to provide reparations for black New Yorkers.
Whether it's in the form of royalties or reparations, churches across the country are trying to do their part to right America's greatest sin. And it appears the summer of racial upheaval in 2020 has made this an even higher priority for many congregations. 
Still, not everyone agrees that monetary payouts are the right way to reckon with slavery. As one church leader was quoted saying, "individuals are responsible for their own sins, not for the sins of their father."
What do you think?