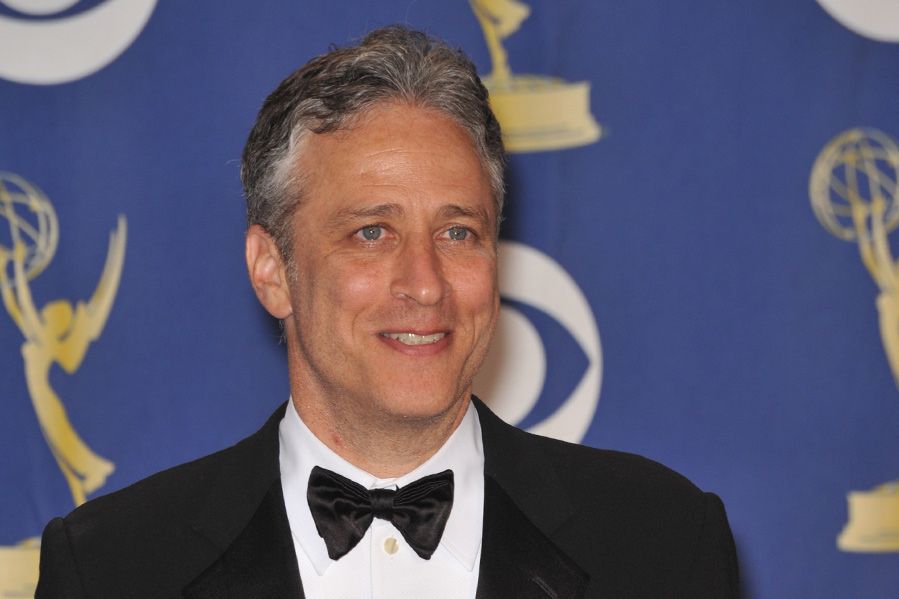 Is the Harry Potter series anti-semitic? Comments made by comedian Jon Stewart are igniting intense debate over the fantasy franchise's depiction of the goblins at Gringotts Bank, and whether they play into offensive Jewish stereotypes.
The comments came during an episode of Stewart's podcast, "The Problem With Jon Stewart." It was released last month, but the segment didn't get widely circulated until this week when a video was shared on Twitter. Here's the segment in question:
"Here's how you know Jews are still where they are," Stewart's remarks began. "Have you ever seen a 'Harry Potter' movie? Have you ever seen the scenes in Gringotts Bank? Do you know what those folks who run the bank are? Jews!"
Stewart then jokingly compared the Harry Potter films' portrayal of the goblins to antisemitic illustrations from the conspiracy text 'The Protocols of the Elders of Zion'.
Thus began a spirited online debate: are the goblins at Gringotts an offensive Jewish stereotype, or are they just goblins? 
Backlash Begins
Not everyone agreed with Stewart's remarks that Rowling and the goblins of her Harry Potter universe play obviously on Jewish stereotypes. They argue, among other things, that such a portrayal of goblins is hardly novel – these mythical creatures have a long history of being depicted as money-hoarding bankers with pronounced facial features.
Others pointed out that the goblins described in the book, and those that appear in the movie (which is what Stewart was referencing) are quite distinct. One Twitter user went straight to the source material to try and debunk the claims.
Others sought to highlight the offensive irony of such an accusation in the first place:
And even the Campaign Against Antisemitism tweeted their support for Rowling, writing that she has been a "tireless defender of the Jewish community," and said that "those who continue to use such representations are often not thinking of Jews at all, but simply of how readers or viewers will imagine goblins to look, which is a testament more to centuries of Christendom's antisemitism than it is to malice by contemporary artists."
Accusation? What Accusation?
When the video was first shared, it sparked headlines such as "Jon Stewart accuses J.K. Rowling of antisemitism in 'Harry Potter.'"
Many people cheered Stewart for calling out this offensive stereotype and seeking to hold its creators accountable. However, the picture quickly became muddied when Stewart himself pushed back on the narrative:
He later posted a longer video calling out the publication Newsweek by name (WARNING: strong language):
Is a Goblin a Goblin?
Regardless of how he meant them, Stewart's comments have clearly generated renewed conversation over Jewish stereotypes in media and the potential harm they cause. Some fans believe that while Rowling may have had no antisemitic intent when creating the banking goblins at Gringotts, she may have accidentally relied on antisemitic tropes.
Others pointed out that harmful Jewish stereotypes, intentional or not, are not new to the worlds of science fiction and fantasy. Critics pointed to the character of Watto in Star Wars, as well as the Ferengi species in Star Trek, as examples.
What do you think? Are these portrayals actually offensive stereotypes? Or is everyone making a mountain out of a molehill?
When is a goblin just a goblin?