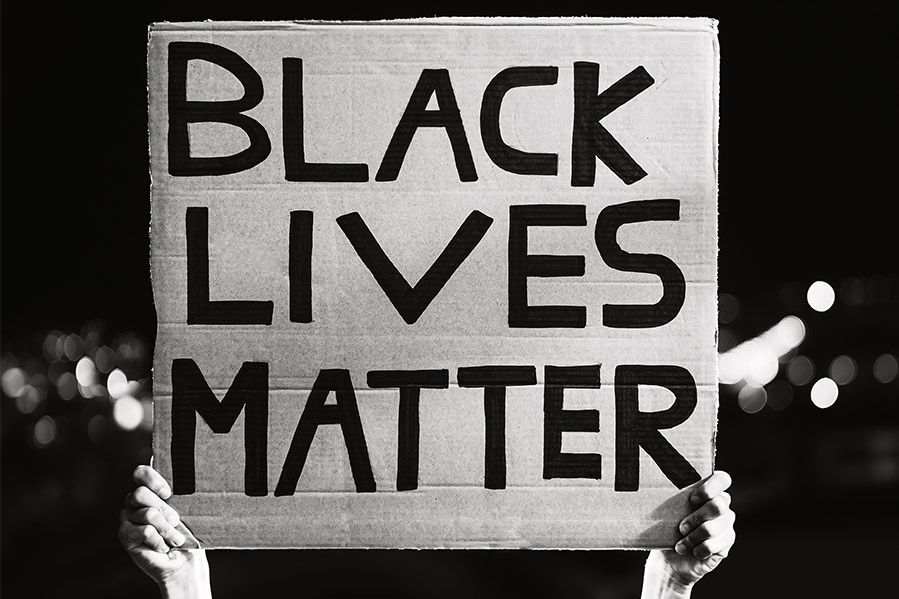 One of New York City's most historic churches is doing what the government won't: providing reparations for African-Americans for the injustices of slavery and systemic racism.
Middle Collegiate Church, a multiethnic church located in New York City's East Village, is devoting one tenth of its annual budget - about $200,000 dollars - to righting the wrongs of the past.
The reparations will come in the form of housing assistance and community building efforts, with efforts focused on building a "peacemaking, anti-racist cadre of young people who are learning what adults are learning about anti-racism and how to make a more just America."
The move comes on the heels of both the incredible job loss caused by the COVID-19 pandemic, and the police killing of George Floyd that sparked worldwide protests that are still ongoing.
Still, reparations remain a hot-button issue in America, with some insisting it is the only moral thing to do after centuries of systemic racism against African-Americans, and others saying the sins of the past should remain in the past.
What does the Bible have to say on the topic?
Biblical Basis
Ask Jacqueline Lewis, head pastor of Middle Collegiate Church, and she might say that investing the church's funds into African-American youth, helping those who need rent assistance, and developing anti-racist coalitions is the most biblical thing they could do. After all, her church had a troubling start: according to Lewis, the land the church sits on was purchased from the Lenape by Dutch settlers in an unfair transaction, and early clergy were slaveholders.
It's a way to try and make things right.
"We are doing reparations," she says. "I think that congregations around the country, who understand how a racist history has brought us to this moment of deep economic disparity, might want to think about how they can make some repair as well. We hope to inspire that."
She isn't alone. Keri Day, associate professor at Princeton Theological Seminary, agrees, and cites the case of Zaccheus the tax collector for biblical proof that reparations are biblical. 
"Zaccheus is a tax collector who has participated in Roman imperial oppression against marginalized Jewish populations," she says. "Jesus sits with Zaccheus but is clear with Zaccheus on what his reparative response needed to be and that this reparative response as Zaccheus was tasked to do was not simply and only a political response but was more deeply a theological response… Reconciliation cannot occur until he has given back what he has stolen."
Day says that this story shows that Jesus has a "reparations ethic", that God is fully in support of righting the sins of the past - no matter how long it takes.
Forgive and Forget?
Of course, not everyone agrees. Writing at The Federalist, Laura Baxter says that no amount of money can undo the sin of slavery, and that asking the descendants of one group to pay the descendants of another is a miscarriage of justice. To make this point, she cites Ezekiel 18:20, which says,
"The son shall not suffer for the iniquity of the father, nor the father suffer for the iniquity of the son. The righteousness of the righteous shall be upon himself, and the wickedness of the wicked shall be upon himself."
She also suggests that the biblical thing for African-Americans still feeling the impact of systemic racism today is to forgive. "Christ spoke of forgiveness as the cancellation of a debt. Forgiveness means that when someone wrongs you, instead of trying to collect on that wrong, you forgive the debt," she says. "If Sutton [Taylor Sutton, a pro-reparations bishop] and the community of faith he represents have truly forgiven white Americans, why are they still acting as if something is owed? Why are they still trying to collect the debt?"
WWJD?
Like seemingly everything in our partisan world, opinions are very divided. And with Congress unable to reach a consensus on, well, anything, it seems highly unlikely that reparations will be taken up any time soon.
But those in favor say that reparations don't have to be a check for X number of dollars issued to every African-American. In fact, many people in favor of reparations don't want that. Many, like Pastor Lewis, say that reparations can come in the form of investing in black communities. Ending systemic racism. Giving a leg up to a community that has been marginalized for centuries.
It's long overdue, they say.
Even Laura Baxter might agree. She says that "Christians should study the structures that promote and hinder human flourishing, and create wise policies." 
Where do you stand on the issue of reparations?