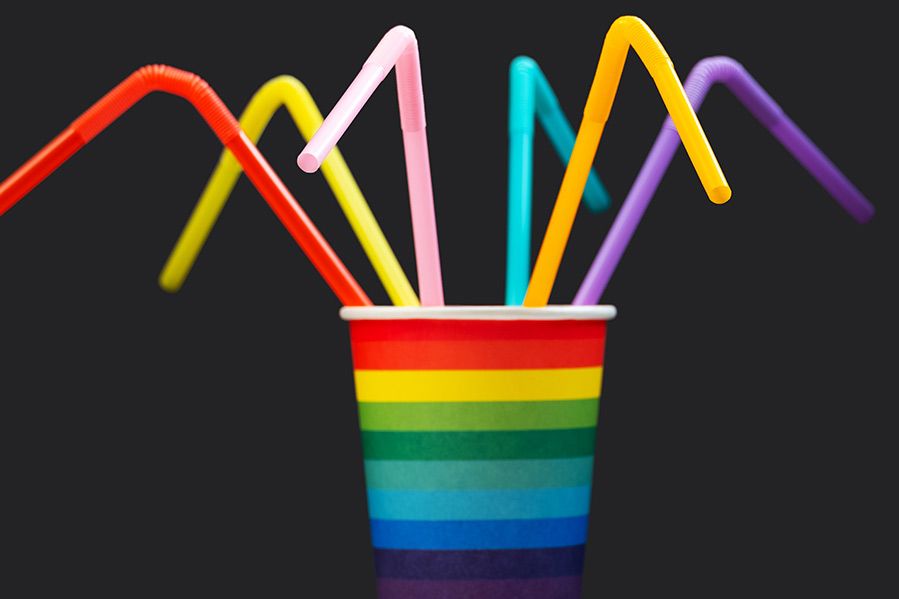 A field trip to a local gay bar has one Florida elementary school in hot water.
School district officials are now playing defense after the field trip to a local LGBTQ-owned bar & grill stirred controversy and landed unwanted national attention.
The district says it's been doing a similar field trip for years, and that it's intended to teach children real-world skills like how to be polite and how to order food at a restaurant.
However, critics say this latest outing was a totally inappropriate place to take children and that the district risked corrupting their souls in the process. 
Rosie's and the Riveting Drama
The trouble all began when Broward County school board member Sarah Leonardi posted about the visit to "Rosie's Bar & Grill" on Twitter last week.
Commenters were quick to point out that not only is Rosie's a gay bar, but they have a number of suggestively named menu items, including the 'Ivana Hooker' burger, the 'Rhoda Cowboy' burger, and the 'Hellena Bun,' a burger "tossed in Rosie's own 'Smack My Cheeks and Make 'em Rosy' sauce". That's not to mention the rainbow-themed decor.
The visit was organized as part of a unit on community involvement, work, and developing social skills. The goal was reportedly to help kids "learn about the types of jobs involved in operating a restaurant, how to pay for their meal, and how to leave a tip for the service they receive." Students required a permission slip from parents to attend the field trip, they ordered off a child-friendly menu, and the establishment was empty of patrons when they attended.
Yet none of that stopped some community members from getting very, very upset – emotions reflected in the comments left on social media posts about the event.
Many critics saw the field trip as an obviously unsuitable outing for elementary school kids:
"Children have no business being in a bar on a field trip, let alone a gay bar? Are you out of your mind!!! The parents should be outraged at this. I certainly hope you get the wrath of God for this. And this is coming from a 60 year old Proud Lesbian!" wrote an angry Facebook user. 

"New vocabulary word for the children: debauchery, perversion, sodomy, transgression, witchcraft, domestic, terrorism, alcoholism, suicide. Pretty advanced words for little kids," one parent wrote. 

"I guess a strip club is next? This is shameful," said another. 

Others proposed alternatives they saw as more appropriate for children. "How about a trip to a local church. Where they can hear about God The Creator. Jesus Christ His Son. And the free gift of Eternal Life through Jesus Christ," offered a local parent. 
Things Turn Ugly
But the outrage wasn't limited to the keyboard. After getting ahold of the school's contact information, angry calls began flooding in. 
"You are a child abuser," one woman told school officials in a voicemail. "Taking kids to some gay bar; You need to resign."
"I hope you go to prison," another person said.
Sarah Leonardi, whose initial tweet set off this whole controversy, says she's received "bigoted comments and death threats" online and over the phone that extend not only to her, but her family, friends, and even her church.
The controversy marks the latest front in a contentious debate about when, how, (or even if) children should be exposed to the LGBTQ community. 
Remember Drag Queen Story Hour?
You might recall all the hubbub around Drag Queen Story Hour from a few years ago, which fueled even greater outrage. Many of these events – where drag queens read books to children at the library – garnered hundreds of protesters at a time.
Drag Queen Story Hour founder Jonathan Hamilt said the protests are borne out of a fear of the unknown.  "When you leave big liberal areas, people tend to be more conservative," he stated. "Their fear can come out as anger."
There are some obvious parallels between the trip to Rosie's and Drag Queen Story Hour. Proponents say there's nothing wrong with schools exposing kids to the LGBT community… because there's nothing wrong with being LGBT. Others, however, insist that when and how to talk with children about the subject is something parents should have control over. 
What is your reaction?