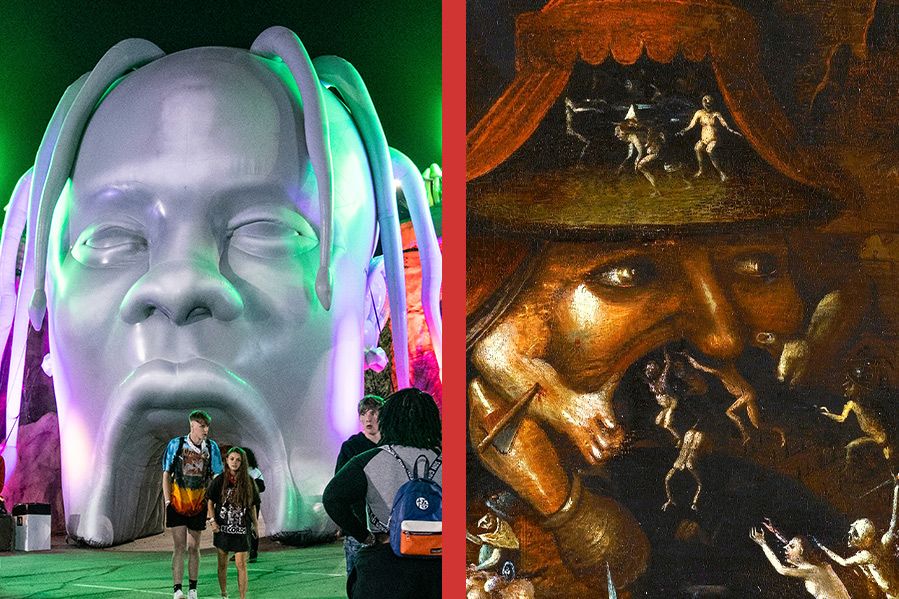 Over the weekend, eight people died and hundreds more were injured at rapper Travis Scott's Astroworld festival, and many are still trying to make sense of how one of the deadliest concert tragedies in American history could happen in 2021.
What exactly went wrong at the Houston event is still being unpacked by the local fire and police departments, but many in the media are attributing it to a shocking lack of security, poor crowd control, and too many people packed into too small a space.
And while that all sounds like a recipe for disaster, others aren't so convinced it was entirely an accident. Indeed, many on social media are calling this a ritual sacrifice to Satan, suggesting that his unholy hand was behind the Astroworld tragedy.
What Happened at Astroworld
The Astroworld Festival tragedy occurred on November 5th in Houston, Texas. The annual festival, organized by rapper Travis Scott, drew some 50,000 excited concertgoers. Right away, problems began; Early in the day, hundreds of people stormed the festival's perimeter, jumping fences and skipping security in an attempt to get in.
The crowd crush began around 9 PM, as Travis Scott took the stage and scores of fans pushed forward to get closer to the headliner. Many concertgoers reported later that the crush was intense, the crowd packed in so tightly that their movements were totally out of their control and drawing breath was difficult. As people passed out, panic ensued, but the show went on and security allegedly reinforced crowd control barriers despite pleas from audience members to stop the show.
The event left eight people dead, with victims ranging in age from 14 to 27. Dozens more were taken to local hospitals, and hundreds were treated by medical staff at the festival venue.
Although more will undoubtedly come out in the following weeks, for many it's clear that the tragedy is the result of lax security, poor crowd control, and a performer who encouraged fans to sneak into the event. 
Others, however, say that this tragedy is Satan's handiwork.
A Satanic Ritual?
It didn't take long for the conspiracies to begin. The following day, social media users began pointing out the striking number of satanic imagery at the festival, with some going as far as to call this an intended satanic ritual sacrifice.
"If you don't believe that there was nothing demonic about that whole concert, you are spiritually blind and I pray that God opens your eyes," said one man in a viral TikTok video that got over one million views in a day.
They point out that the stage was shaped like an inverted cross, and that Travis Scott wore a shirt to the event that depicts what appears to be human beings walking through a portal and emerging with horns on the other side. 
Perhaps the biggest proof of satanic influence, critics say, is that the entrance to the festival is the mouth of a giant Travis Scott head, an apparent nod to famous depictions of the entrance to the underworld - primarily, the painting "Harrowing of Hell" by Hieronymus Bosch.
Still others see proof of Satan's touch in numerology. Some pointed out that Travis Scott was born on the anniversary of The Church of Satan's founding… which coincidentally was 666 months before the festival.
For those putting the pieces together, it all adds up to a ritual sacrifice – perhaps orchestrated by Satan himself – on an unsuspecting audience.
However, others insist these parallels are purely coincidental and that the tragedy is purely the result of bad crowd control and (non-Satanic) negligence on the part of Travis Scott and the event's organizers.
What do you think?