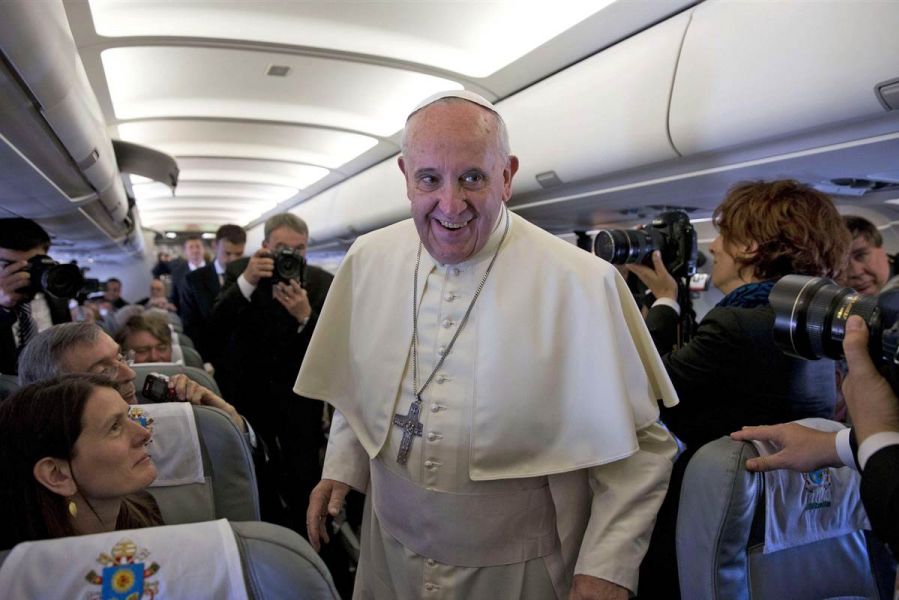 ---
In the wake of the White House's decision to end the DACA program, Pope Francis had a sharp message for Donald Trump. If the president is truly "pro-life", said Francis, then he cannot allow the children of immigrants known commonly as "Dreamers" to be thrown out of the country. The pope urged Trump to reconsider the decision and allow individuals brought to the United States as kids to stay in America and pursue their dreams. Here is the statement in full:
"I have heard it said that the president of the United States presents himself as a man who is pro-life, and if he is a good pro-life [man], then he will understand that the family is the cradle of life and that it must be defended as a unit."
Francis's controversial comments came aboard the papal plane during a session with reporters.
History of Conflict
It's not the first time Francis and Trump have butted heads. Last year, the pope famously said that anyone who promotes building walls instead of bridges is "not Christian" an obvious shot at then-candidate Trump. Never one to ignore his critics, Trump fired back, arguing that Francis was out of line and insisting that religious leaders should never question the faith of others.
More recently, former Trump administration official Steve Bannon raised some eyebrows when he said that leaders of the Catholic Church "need illegal aliens to fill the churches" implying that Catholic support for DACA was just a strategy to keep the pews occupied. In response, a group of bishops called his accusation "preposterous" and "insulting."
DACA The Moral Thing to Do?
This all brings us back to the issue at hand immigration. The DACA program was created to provide temporary protection to children who were brought to the U.S. illegally by their parents. Through no fault of their own, they ended up here without documentation. So, what now? There are about 800,000 Dreamers in the U.S. today who will soon be at risk for deportation if nothing is done. Should we just kick them out and be done with it?
Well, not so fast. Although the topic of immigration is hotly debated across the country, surveys surprisingly show overwhelming agreement on this particular issue. Most people think children should not be punished for the sins of their parents. In reality, many Dreamers were brought to America at a very young age and hardly remember their home country. They grew up here, in the U.S. family ties to back home tend to be thin or nonexistent. Some don't even speak the language.
Would it be morally right to send these people back to a country they've never known as punishment for the mistakes of their parents? Is enforcing the letter of the law worth uprooting lives and breaking up families?
Obviously, Pope Francis doesn't think so.
What Does It Mean to Be Pro-Life?
The pope's criticism cuts into a larger issue: how do we define pro-life? Is a pro-life stance restricted to the issue of abortion, or do those ideals extend beyond the womb to world around us? An alternative definition of pro-life could read something like this: the belief that every human life is sacred, no matter the person's country of origin. Under that definition, tearing apart families and deporting people to foreign lands could hardly be considered pro-life. Perhaps that's what Pope Francis was getting at.
So, what do you think? Was the pope right to criticize Trump's decision? Should Dreamers be allowed to stay, or would our society be better off with strict immigration laws?