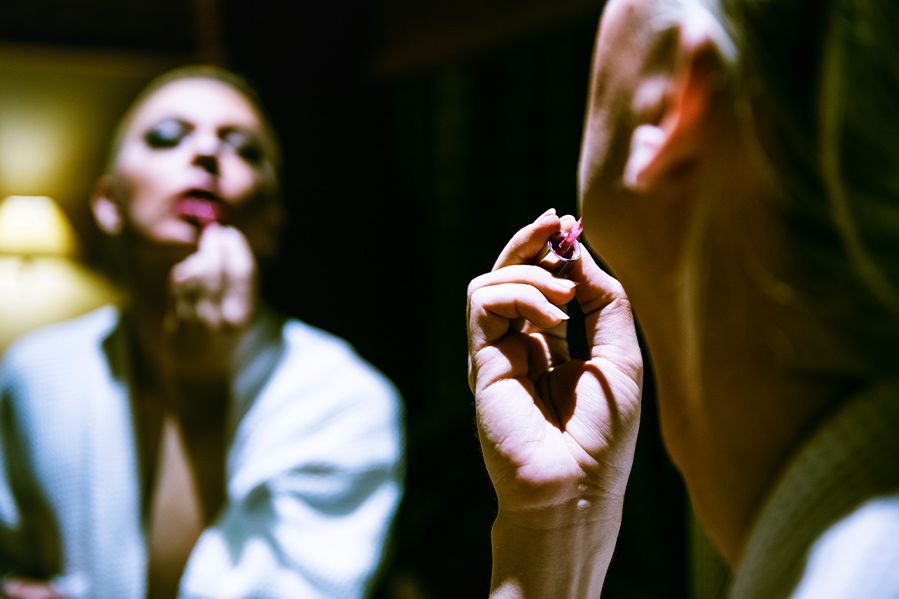 Parents are making a song and dance over a Wisconsin high school teacher's, well, song and dance.
French teacher Matthew Kashdan closed out the Fine Arts Week assembly at Middleton High School with quite the bang, lip-syncing, and dancing in drag for an audience of teenagers.
Video of the routine made its way to news outlets, drawing ire from parents who say that drag has no place in school.
The incident has sparked renewed debate over whether drag performances – and other LGBTQ themes – are appropriate for children.
Meet the Drag Queen Teacher
Video of the performance began circulating on Twitter soon after the event:
"Most of you know me as the French teacher, but now you will know me as the drag teacher!" Kashdan says, before strutting his stuff in a blue sequin dress and bright red boots, lip-syncing and dancing along to the Lady Gaga/Ariana Grande hit "Rain on Me".
Kashdan's drag routine was apparently given the green light by administrators.
The school district's PR director said that the talent show was not mandatory, and parent permission is required to attend. Despite that, many were still upset that their children were exposed to anything that might be interpreted as sexual in nature.
As one parent wrote when they sent the recording to Wisconsin talk show host Vicki McKenna, "If MATTHEW KASHDAN makes a decision to perform his drag show at school, what else does he do in his classroom with a roomful of children? What kind of educators thought this was appropriate? Drag shows are "fine arts"? If a teacher is a pole dancer or stripper, can they also perform for my children?"
For their part, students seemed to enjoy seeing a different side of their French teacher. Loud cheers could be heard in the audience during the performance and many voiced support after the video began circulating.  
"I was a student that saw it live and personally I can say that this part of the performance was very well received by the crowd, and was not anything other than a fun performance for the kids," tweeted one student.
"The entirety of the crowd was cheering them on. I swear these "adults" in this comment section love to speak for us and spread false info," tweeted another.
The Debate Must Go On
In a larger sense, the incident represents the latest chapter in a heated debate over LGBT issues in schools that is sparking reactionary legislation across the country. 
Inspired by Florida's "Don't Say Gay" bill, many other states are crafting their own bills that ban teachers from so much as mentioning gender identity or sexual orientation in the classroom.
Although certainly part of the ongoing "culture wars," some of the legislation appears directly inspired by religious beliefs as well. A proposed bill in Tennessee argues that "the promotion of LGBT issues and lifestyles in public schools offends Tennessee residents with Christian values."
Close observers of these issues note that drag performances, in particular, have been an ongoing flashpoint. A few years ago, angry parents all but went to war with Drag Queen Story Hour, events in public and school libraries where drag queens read books to young children.
Drag Queen Story Hour performers say they're just trying to give kids positive queer role models and show them that it's okay to be different, but some view it as sinful behavior that God would disapprove of heartily. 
As one protester put it at the time, "I'm on this side of the street because God isn't over there," he said, gesturing to counter-protesters supporting the drag queens. "Ultimately, they're being deceived. The fact that this is happening all over the U.S. reflects where our society and culture is headed. Sin is never satisfied."
As recent events show, the debate over what children should learn about in public school – particularly when it comes to LGBTQ issues – remains far from settled. 
Is it a parent's absolute right to determine when and where their children learn about homosexuality and LGBTQ identities? Does drag have a role to play in that educational experience?