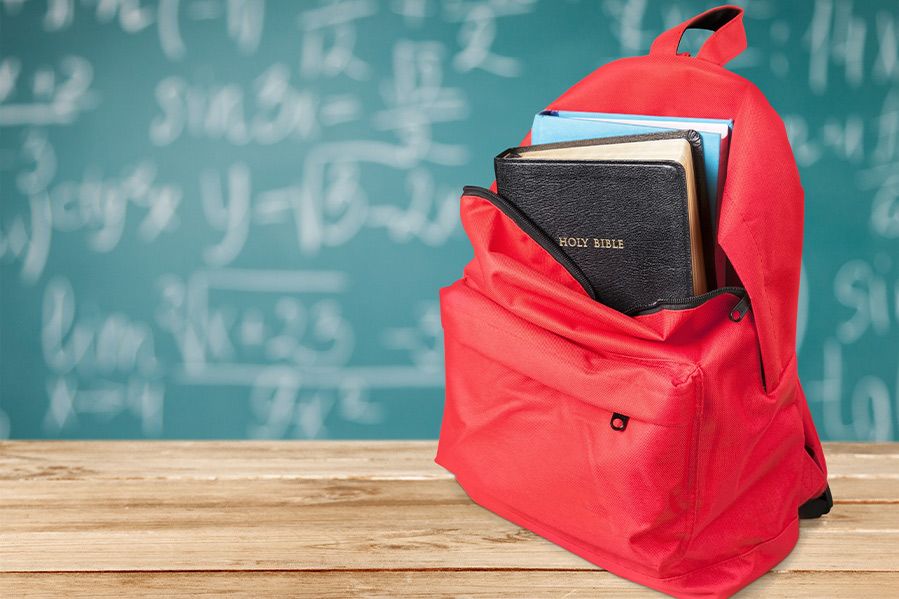 Parents at a public elementary school in Georgia were shocked to find Bibles in their children's backpacks when they came from school.
The source? A local church.
It all began with a donation of backpacks to the school from the Catoosa Baptist Association – an innocent act of charity, the Church is arguing. However, inside each backpack were copies of a Bible and a note encouraging the kids to "visit them and become part of the Catoosa Baptist Association family."
The church insists it was simply doing a good deed, offering backpacks full of school supplies and backpacks to children in need. But watchdog groups were tipped off, and the incident went viral. Critics argue that public schools can't give out donated supplies that also proselytize to students. 
School Meets Sunday School
It didn't take long for the Freedom From Religion Foundation (FFRF) to jump in after several parents reported the mystery Bibles to them. FFRF, a non-profit watchdog group that keeps close tabs on separation of church and state issues, sent a warning to the school, letting them know they'd crossed a line in sending students home with Bibles, and not to do it again.
When they include a Bible in that, what they're doing is promoting endorsing religion, and the school through allowing that or through working with that church is also promoting and endorsing religion," FFRF attorney Chris Line stated. 
He also highlighted an apparent double standard in how faith is treated in schools, pointing out that if non-Christian religious literature were included in the backpacks, parents would likely be indignant:
"You can imagine the outrage if there were Qurans being given away to every student with an invitation to go to a Muslim church. You can see how the community would probably feel differently than it may about the Bibles," he said.
Baggage Check
The school has since apologized, insisting they weren't aware the donated backpacks contained religious materials. They say that they receive donations all the time, from three or four community churches, and have never had this problem before.
But FFRF says they have a responsibility to do so. "I mean, if there were weapons in the backpacks, and the school wasn't aware, the school would still be liable for helping distribute those," says Line. 
For their part, the school's principal Kerri Sholl says that she's instructed the individuals who handle donations to thoroughly check all future donations for religious texts. Even still, it's a little hard to believe that the school had no idea this was going on, given that, by the church's own admission, they've been slipping Bibles into donated backpacks for ten or more years.
Many online were outraged that the FFRF stepped in, arguing that "no good deed goes unpunished." But others said that good deeds are usually selfless… is it really a good deed if the backpack giveaway was self-promotional?
What do you think?