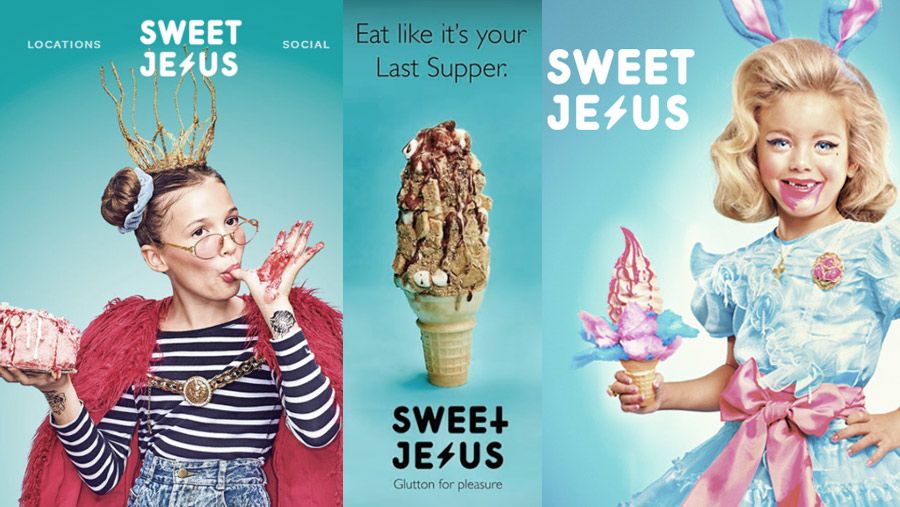 ---
Toronto-based ice cream company "Sweet Jesus" is famous for its unconventional marketing - from humorous religious references to advertisements featuring images of vampiric children and upside-down crosses. Apparently, they also make great ice cream. The company enjoyed tremendous success in Canada and quickly became a widely-recognized chain.
But things hit a snag when Sweet Jesus decided to open several locations over the border to the south. The company's provocative imagery, which posed no issue for Canadian customers, has sparked outrage among Christian groups in the United States.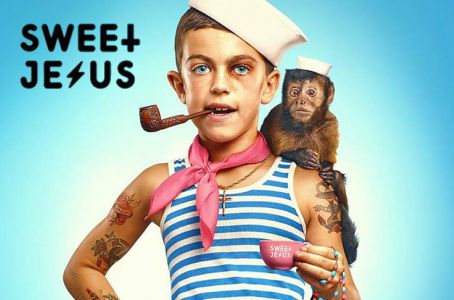 Icy Indignation
Thousands of angry Christians quickly mobilized to protest the ice cream chain, which they claim is "blasphemous" and an insult to Christianity.
They began circulating numerous online petitions which condemn the "Satanic symbolism" found in Sweet Jesus's marketing efforts. The petitions also demanded that the company change its name immediately.
"Sweet Jesus is all about trashing Christianity and mocking the saving work of our Lord Jesus Christ," one petition states. "If anything could qualify as hate speech, this is it."
Petition supporters object to certain imagery used in the advertising such as the inverted "t" in Sweet (which forms and upside-down cross) or the lightning bolt symbol that replaces the "s" in Jesus (which critics say mirrors the symbol used by the infamous "SS" in Nazi Germany).
Even Catholic League President Bill Donohue jumped on board, ordering an ice cream boycott last week:
"I would obviously encourage a boycott of the company. Anyone who is misappropriating a [Christian] symbol, or deliberately using satanic symbols to market a product to unsuspecting consumers, is demonic," Donohue said. "The whole purpose of this is to stick it to Christians and this being Holy Week in particular, it is all the more egregious."
Sweet Jesus Not Backing Down
Despite ramped-up public pressure, the owners of Sweet Jesus say they won't be changing their name. They insist it's not meant to be a religious statement, and certainly wasn't intended to offend anyone. The name apparently originated from a particularly memorable customer who, upon trying the ice cream for the first time, loudly remarked "Sweet Jesus, that's good!"
In the words of company co-founder Andrew Richmond: "Sweet Jesus is an honest reflection of our experiences and that of our customers, and how they react when they try our product. In our experience, the majority of people understand that we're not trying to make a statement about religion."
"Unfortunately, some people just don't understand the brand," explained company executive Jeff Young.
Is There A Double Standard?
Christian groups have complained that not only is Sweet Jesus offensive, but its defenders are hypocritical. They argue that the fact this is even up for debate betrays a public bias against Christianity.
"We'd never allow a company called 'Sweet Muhammad'", they point out, "so why is Jesus OK?"
This argument obviously overlooks the fact that "Sweet Jesus" is a relatively common phrase heard frequently outside of church. It typically conveys surprise or excitement something you might say after a life-altering ice cream cone, for example.
That being said, the company's advertising does seem intentionally provocative and could prove offensive to people of deep faith convictions.
Do you think Sweet Jesus should change its image, or are Christian groups overreacting?