You see the moving truck pull up outside, and the new neighbors start unloading their stuff. You go say hello, and they seem friendly. Everything seems great. Then you find out that they're Muslim. How do you react? Most people could probably care less. But like it or not, stereotypes are powerful.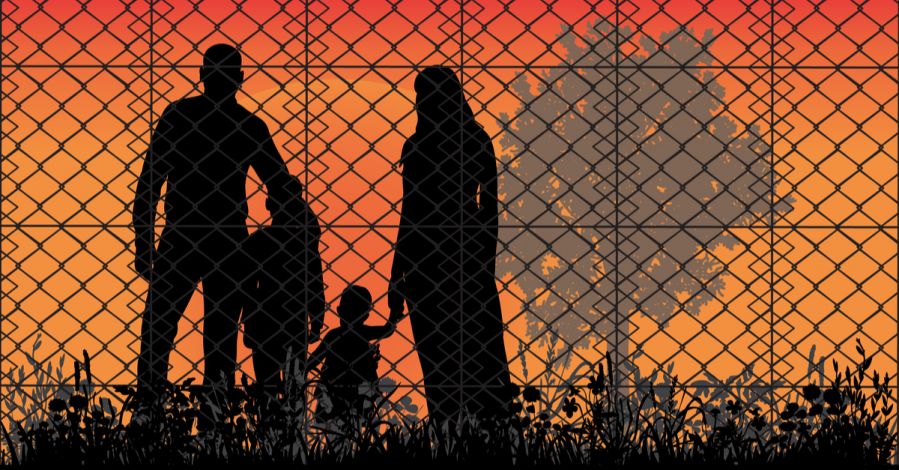 If having a Muslim neighbor makes you uncomfortable, a new study shows that you're not alone. Researchers polled more than 10,000 people from European countries and found that nearly 20 percent or 1 in 5 did not like the idea of living next to a Muslim neighbor.
Uncovering Intolerance
The study focused on five countries: Austria, France, Germany, Switzerland, and the UK. Participants were asked about their preference for having specific groups of people as neighbors. The various "potential neighbors" included Muslims, Christians, refugees, and large families, among others. The group which received the most negative responses was refugees, with an average of 31 percent of those polled not wanting to live next door to this group. Muslims came in a close second with roughly 20 percent of responses being negative. Christians and atheists received the least-negative responses with 1 percent and 3.6 percent respectively.
While interesting in its own right, the study is just one of many highlighting increasing tensions across European society when it comes to immigration from Muslim-majority countries.
Bigotry or Rational Suspicion?
Many were quick to criticize the mentality exposed in the survey, insisting that judging an individual or a family based solely on their religion is bigoted, hateful, and just plain wrong. Why should it matter what God(s) someone chooses to worship, they ask?
Not so fast, others say. Being skeptical of Muslim people is not intolerant, it's simply being rational. They argue that Islam is a violent religion, and promotes an ideology that's frequently at odds with Western values. Given these qualities, why should anyone be thrilled to have Muslim neighbors?
The Danger of Prejudgment
Are fears about extremist Muslim neighbors a valid concern, though? There's no doubt that religious extremism exists, but is treating any nearby Muslim as a potential threat not a form of extremism in itself? As opposed to being a regular person, they become a boogeyman, a mirage of Islamic evil. How could you hope to coexist with your neighbor while holding such a pernicious mentality?
Where Does One's Right to Safety End?
It's absolutely understandable that people want to feel safe in their own homes. Vigilance, especially in this age of terrorist threats and heightened division, can be a positive thing. But for a person who concerns themselves with the religions of their neighbors, how far should their safe space reach?
If you watch too much cable news, you'll end up believing everyone is your enemy. That doesn't justify classifying your Muslim neighbors as "potential threats" before they even move in, does it?
Perhaps not here in America. Not yet, anyway.
In Europe, however, the story appears to read differently.