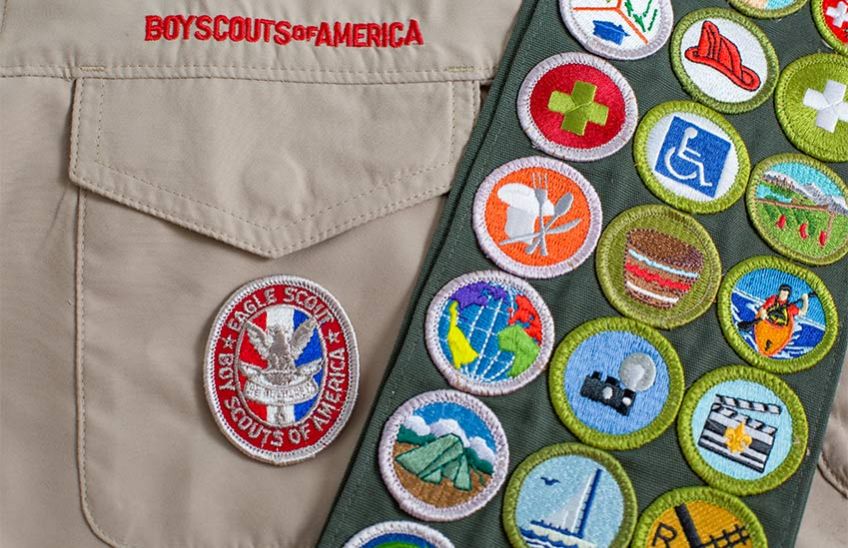 The Boy Scouts of America, recently rebranded Scouts BSA, are about to hobble into a new decade short more than 400,000 young Mormon troops.
A great ally for nearly a century now, the Church of Jesus Christ of Latter-day Saints has decided to abandon an organization already struggling with declining membership and shepherd its young followers into a new, more religion-centric global program of its own.
The 18% drop in Boy Scout youth membership expected from that decision will only compound decades of dwindling numbers due to everything from alluring video games and youth sports leagues to a new rash of sex abuse lawsuits, potentially forcing many regional councils in the western U.S. to lay off employees and sell some camps, and pushing the Boy Scouts ever closer to the brink of bankruptcy.
Last year marked the first time since the Second World War that the number of Scouts countrywide fell below 2 million, less than half its 1970s peak.
Who Left Whom?
But while the church's new youth program will look to weave in camping and other outdoor activities wherever feasible, the fact that the uniforms, the diverse merit badges and the coveted Eagle Scout rank will now be exchanged for rings, medallions and pendants inscribed with images of church temples means young churchgoers will eventually find their way back - at least as far as current Mormon member of the Boy Scouts of America national board Wayne Perry is concerned.
"One of the advantages we always had with Scouting is that it wasn't 'churchy.' They were getting the Scout oath and the Scout law, which are incredibly compatible with the church's philosophies and views, but they weren't reading out of the Book of Mormon. I think there will be a boomerang effect as parents see that there is still a place for Scouting," he added.
Less compatible, of course, was the Scouts BSA decision to open its arms to openly gay youth members and adult volunteers, as well as girls and transgender boys. "The reality there is we didn't really leave them; they kind of left us," declared high-ranking church leader M. Russell Ballard, despite the great lengths the Scouts went to ensure robust religious liberty protections were preserved.
Scouts Look to the Future
Wayne Perry said rather than having Mormon congregations automatically sign up their troops, the organization will now have to pitch the benefits of Boy Scouts to church members in Utah, Idaho and Arizona. "We're going to have to earn our kids."
But the lineage of Scouting runs deep in many Mormon families, and not all of them are willing to give up a family legacy. Some Mormons, like Nettie Francis, are preparing for double duty, and have already launched a new Boy Scout troop to carry on the tradition once the church alliance ends.
"This is like any other extracurricular activity," she said. "We make time for things that are important to us. For our family, the skills and the leadership opportunities that Scouting offers are just tremendous."
And her husband Mark says that the Scouts "will be smaller, but stronger."
Faithful Findings
The LDS Church hasn't given many details on what their new program will look like, other than in a few press releases. But what they've revealed so far sounds an awful lot like the Boy Scouts… with more God.
Indeed, the Church is going out of its way to assure wary parents that outdoor activities and camping will still be a pillar of their new program. One release read: "Weekday activities, outdoor adventures, and youth conferences will continue as a vital part of helping children and youth learn, develop friendships, serve and strengthen faith in Jesus Christ."
Mormon children, however, may be the ultimate losers of the LDS Church's new program.
Attaining the rank of Eagle Scout is a prestigious honor, one that the hundreds of thousands of Mormon children will no longer be eligible for. And the rank isn't simply for bragging rights: Many college scholarships are only available to Eagle Scouts, and the U.S. military permits Eagle Scouts to enlist at a higher rank and pay grade. 
In 2018, 6.5% of Scouts attained the rank of Eagle Scout. But for Mormon youths, that percentage is much higher. Nearly 90% of Mormon boys who enroll in the Scouts will attain the Eagle rank. And Utah had the highest number of Eagle Scouts in 2018, accounting for nearly 10% of that year's Eagle Scouts. 
That's a big leg up that won't necessarily be available for participants in the new Mormon program.
What do you think? Is it fair for the Mormon Church to pull so many children from the Boy Scouts over the Scouts' recent acceptance of LGBT people?
Is this really in the best interest of the children?