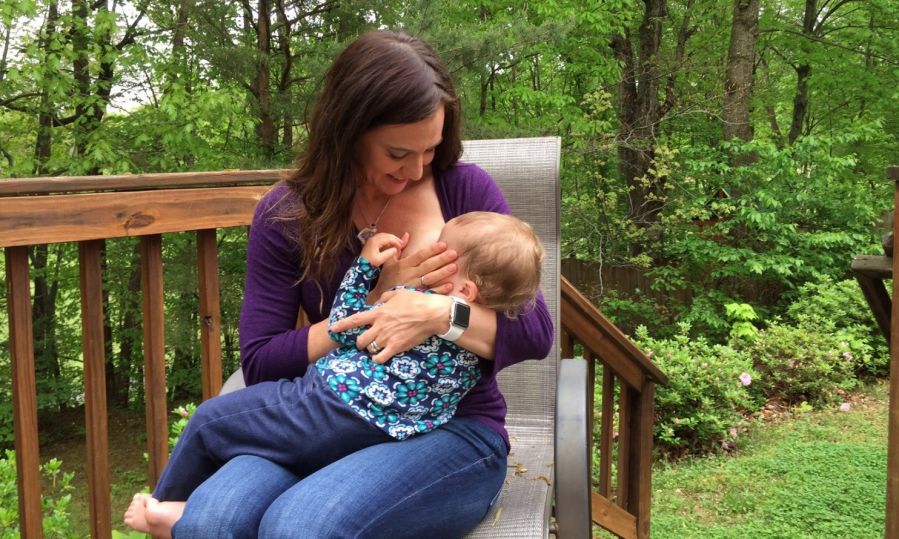 ---
Annie Peguero was attending a church service with her baby daughter, Autumn, when the 19-month old began to get restless. Peguero attempted to soothe the crying baby by doing what she always does when her child cries breastfeed her.
But to her surprise, a female church member promptly approached her and asked Peguero to please leave the sanctuary and go to a back room in the church. Not wanting to miss the service, Peguero declined. The unnamed woman pressed on, explaining that breastfeeding in the sanctuary might make other men or teenagers uncomfortable. She also added that the sermon was being "live-streamed" to Facebook and she wouldn't want the internet to see the commotion.
Out of embarrassment, Annie Peguero eventually decided to vacate her seat. "My rights as a mom have been violated," she said.
Facebook Video Response
Feeling thoroughly humiliated, she went home and uploaded this video to Facebook explaining what happened:
Applying the Pressure
Annie is now working with a lawyer to pressure the church to issue a statement on the matter and ultimately reverse its policy toward breastfeeding. Interestingly, Peguero (and breastfeeding mothers all across Virginia) have the law on their side.
Back in 2015, two Virginia state representatives spearheaded a bill which allows mothers to breastfeed anywhere they are "legally allowed to be". Religious institutions are not exempt from this.
Before the bill was passed, private establishments in Virginia were allowed to prohibit breastfeeding on their property as they saw fit. It appears Peguero's church was stuck in the past and never got the memo.
Are Breasts Sexual?
Aside from a short statement confirming that the church was unaware of the new breastfeeding laws, Summit Church officials have stayed quiet on the matter.
The controversy highlights a simple question: Are breasts inherently sexual?
The Summit Church and at least some of its members seem to think so. They were so worried that male churchgoers would become uncomfortable that they took the unusual step of confronting a breastfeeding mother mid-service.
Breastfeeding Rights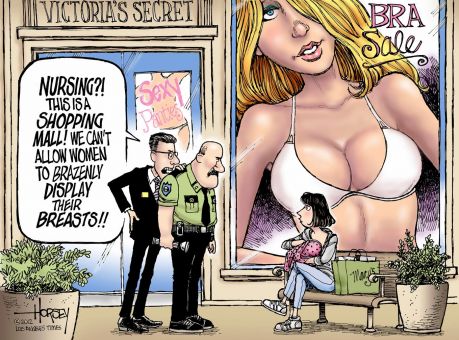 Annie Peguero, on the other hand, is just one of many people who advocate for a woman's right to openly breastfeed in public. Advocates argue that breastfeeding is a natural act which has, for one reason or another, become stigmatized. In their minds, breasts are not sexual objects, they've simply become sexualized in our society.
Travel to many other countries, they say, and you'll see that the rest of the world is not so prude. For whatever reason, we Americans have very different views than European societies, for example.
What do you think? Is breastfeeding in public "weird", or totally normal? Was the church right to ask Annie and her child to leave the service?
Let us know where you stand.