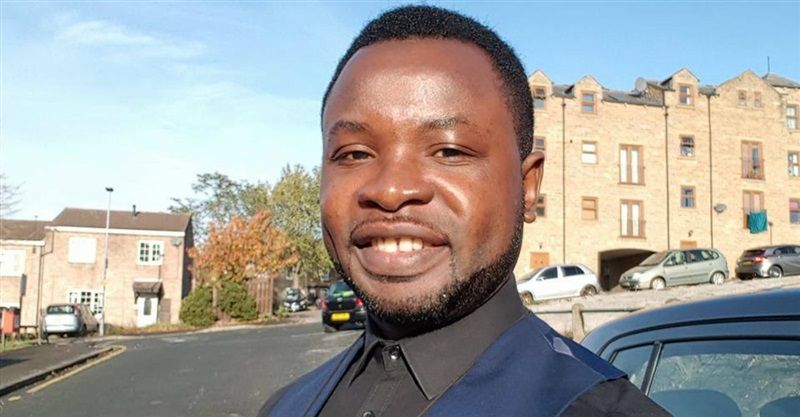 ---
Sheffield University has been recognized as one of top 100 colleges in the world, but now the college is making headlines for the wrong reasons. Controversy erupted last year after university officials expelled a Christian student for his views on gay marriage. Felix Ngole, a father of four, was kicked out of a 2-year social work training program after officials were alerted to inflammatory comments he made online.
Ngole wrote on Facebook that gay marriage is "sinful," a position that shocked some of his classmates. He also expressed his support of a US legal clerk, Kim Davis, who was jailed for refusing to issue marriage licenses to gay couples. In one of his posts, Ngole quoted from the Bible and described same-sex relationships as "an abomination". Citing his traditional Christian beliefs, officials declared Ngole "unfit" to be a social worker and removed him from the program.
Ngole was recently given the go ahead to take legal action against the university.
Standing Against Discrimination
Despite the backlash, Sheffield University has stood by the decision to expel Ngole. They insist that he broke the code of personal conduct and his removal was necessary to protect other students from being offended and having their studies disrupted.
The university went on to argue that Ngole's "derogatory comments are likely to undermine the trust and confidence that lesbian, gay and bisexual clients are entitled to have in his professional role as a social worker (and in the social work profession more widely)."
Deeply Held Beliefs
Sheffield University has also argued that Ngole's comments were discriminatory. But Ngole is pushing back. He counters, saying: "I am the one being discriminated against because of my expression of Christian beliefs."
Felix Ngole came to Britain in 2003 from Cameroon, seeking asylum and a better life for his family. Since then, he has earned two university degrees and worked as a religious teacher.
Ngole explains that he is fighting for reinstatement as a student not only for himself, but also to stand up for the right of free speech and freedom of religion subjects that have become increasingly contentious on college campuses over the past few years.
His lawyer echoed this sentiment in a court statement: "The expression that homosexuality is a 'sin', or even use of the strong Biblical term of 'abomination', is a lawful religious expression. The idea that someone could be expelled from a social work course for expressing a view in a Facebook post and then declared not fit to practice is very detrimental to free speech."
Discrimination or Free Speech?
The controversy over Felix Ngoles' expulsion illustrates the blurry line between discrimination and free speech.
On the one hand, his comments were unkind, unpopular, and (some would argue) deplorable. But on the other hand, Ngole didn't advocate for violence or encourage discrimination, he was simply expressing his beliefs. No matter how one might feel about a specific belief, free speech is an important tenet of modern society. We ought to be careful about addressing limitations on it.
The pending court decision could have lasting implications on how free speech is treated on college campuses (and in general).
What do you think did Ngole deserve to be expelled, or did the university overreact? Is it OK for a social worker to hold anti-gay views?