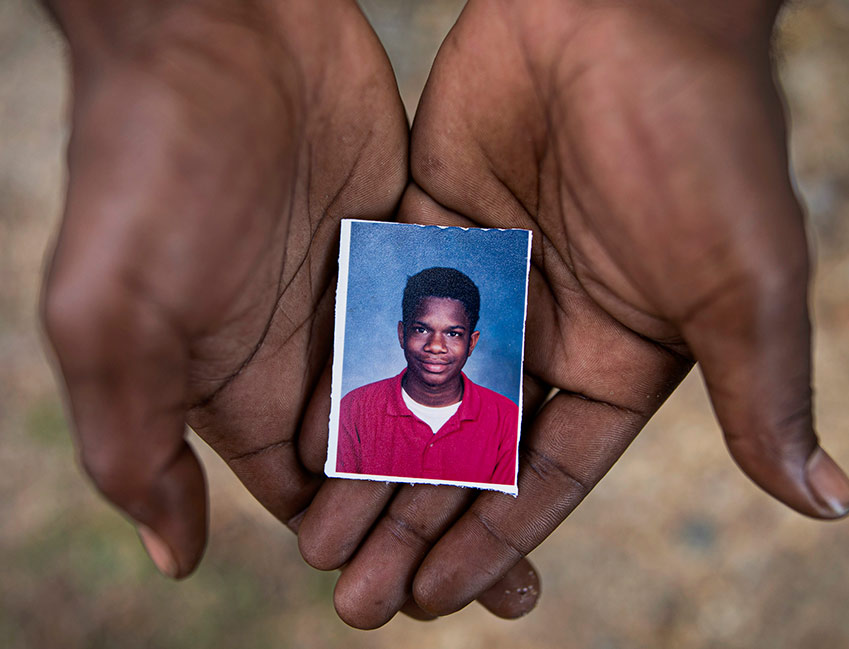 ---
It seems that racial disparities mar every last corner of modern American life. A new report reveals this phenomenon has even extended to settlements for Catholic abuse.
A recent investigation by the Associated Press revealed that the Franciscan Friars, a famed Catholic religious order dating back to the late 1800s, secretly paid two black Mississippi men a measly $15,000 each to drop their sexual abuse claims and stay silent.
Rev. James G. Gannon, who leads the group's Wisconsin outpost, reportedly offered 36-year-old victim La Jarvis D. Love the settlement money during a meeting at an IHOP in which Love's wife and their three small children were also present. "He said if I wanted more, I would have to get a lawyer and have my lawyer call his lawyer," Love recounted. "Well, we don't have lawyers. We felt like we had to take what we could."
The victim's cousin, Joshua K. Love, eventually followed and accepted suit and identical settlement, insisting both felt pressured to do so and now regret their decision. "They felt they could treat us that way because we're poor and we're black."
Is $15,000 Enough?
Joshua's brother Raphael, who received the same offer, refused the deal. All three victims claim Brother Paul West repeatedly abused them during their elementary school years at St. Francis of Assisi School in Greenwood, Mississippi. Speaking candidly about his experience with Brother West, Joshua Love said that "he gave me the option to whup me or play with my penis."
Rev. Gannon did not dispute any part of the victims' stories, even as he flatly denied race or poverty had anything to do with the size of their settlements - something his church repeated in its own lengthy response to the Associated Press article, which also made no mention of the Loves' racial or economic background. "We've hurt them tremendously and no amount of money would ever account for what happened to them."
But the church isn't exactly putting their money where their mouth is. Apparently $15,000, tantamount to a year's salary on the federal minimum wage, is enough to right their wrongs.
Other Victims Received Substantially More
Still, the numbers don't lie and similar settlements across the US have ranged much higher.
In 2006, the Catholic Diocese of Jackson settled lawsuits involving 19 victims (17 of whom were white) for $5 million, more than $250,000 per victim. In 2016, the New York Times reported that the Archdiocese of New York, which had received over 200 claims of sexual abuse involving some 40 priests, was prepared to settle sexual abuse cases out of court at practically any cost to avoid further legal action. And last year, the St. Paul-Minneapolis archdiocese agreed to pay clergy abuse survivor nearly $500,000 each.
That's more than 33 times what the Loves received.
The Catholic Church has been trying to reckon with the clergy sexual abuse scandals for the last two decades. The latest blow came in the form of an 884-page Pennsylvania grand jury report detailing the abuse of over 1,000 child victims by some 300 "predator priests" over the last 70 years.
Popes past and present have been willing to blame everything from the sexual revolution to the Devil himself for the sickening actions of its priests and the ensuing cover-ups. And this latest story of payout disparity will only add insult to injury, furthering the ever-growing feeling that the Church may never right their wrongs until they are willing to own their actions at the highest levels.