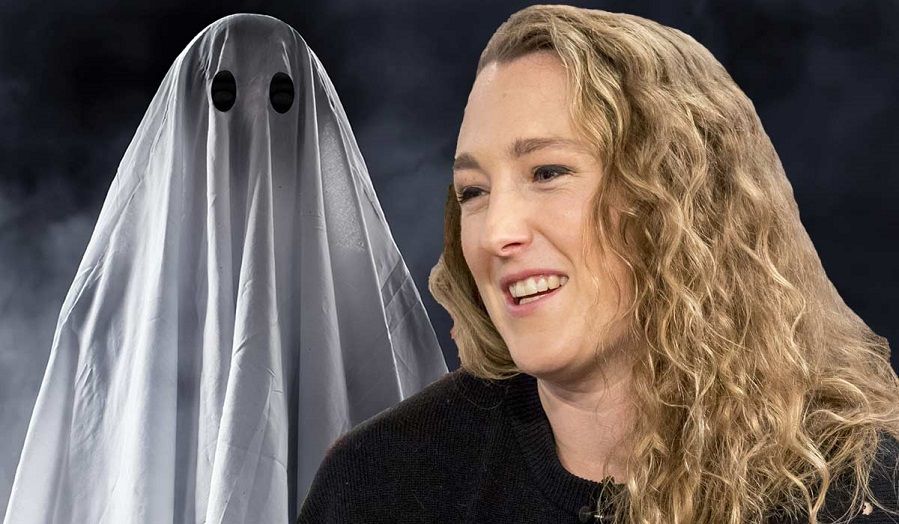 A British woman insists that she's had sexual relations with at least 20 ghosts over the past decade. Amethyst Realm, 30, recently appeared on a British TV show to explain her dark secret. Apparently, it all started when Realm and her then-fiancé moved into a haunted house that was also home to a very friendly paranormal being.
She soon began a clandestine relationship with the ghost which lasted for roughly three years before her husband caught them in a compromising position (she says he witnessed a shadowy male shape lying on top of her in bed). Her marriage suddenly over, Realm began seeking out other ghosts for comfort.
Talk about redefining the phrase "spiritual connection."
Finding Love in a Hopeless Place
In total, Realm estimates she's slept with over 20 different phantasmal partners. She appeared destined for a life of spooky one-night stands that is, until a trip to Australia earlier this year changed everything. There, she encountered a very special ghost who she felt an immediate attraction to.
"I'd not had a phantom fling for a while and as I was away on business, starting a new relationship was the last thing on my mind," Realm explained. "Then one day, while I was walking through the bush, enjoying nature, I suddenly felt this incredible energy. A new lover had arrived."
Here's Realm recounting the incident on Britain's "ITV This Morning":
Mystic Mile High Club
Their relationship got off to quite a steamy start. When the ghost accompanied Realm back to the U.K., even plane flight couldn't keep them apart. "I was happy and excited so excited that we had to do something about it," she said. "So we headed to the plane loo and, well, I am now a member of the Mile High Club."
The two are planning to get married soon, and curiously enough, it was the ghost who proposed. "There was no going down on one knee he doesn't have knees. But for the first time, I heard him speak," Realm told reporters. "I could actually hear his voice and it was beautiful. Deep, sexy and real."
Realm's family has apparently been very supportive, and are helping to plan a Pagan wedding ceremony for the happy couple.
Paranormal Pleasure
From the way Realm talks, ghostly love partners are quite the step up from their human counterparts. "Sometimes I get the feeling that I'm being moved," she explains. "Orgasms I have with my spirit lovers have been way more satisfying than any I've had with ordinary men."
Guys: let's hope the rest of the female population doesn't gain access to this special spiritual realm, otherwise we might soon find ourselves playing second fiddle to transparent companions with superior, erm performance in the bedroom.