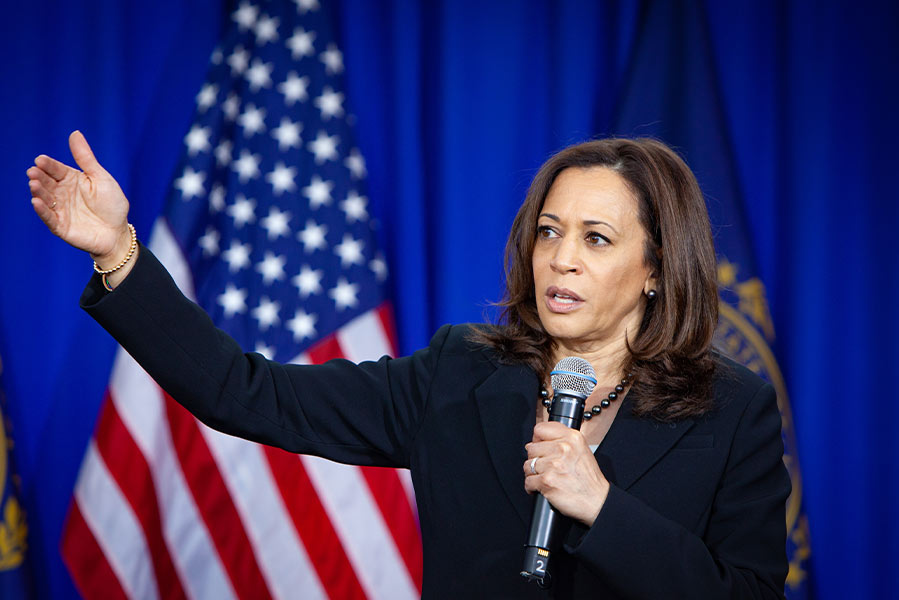 ---
A week after criticizing Democratic frontrunner Joe Biden for his civil rights record, presidential candidate Kamala Harris is having her own civil rights record questioned.
"If she's going to call out other candidates for their shortcomings on civil rights issues, she needs to own up to her own mistakes," declared lawyer Rajdeep Singh Jolly, who launched an online petition demanding Harris apologize for defending a policy that prevented Sikh state prison guards from keeping beards back in 2011.
Three days into her job as California's attorney general, Kamala Harris argued to dismiss a lawsuit filed by Trilochan Oberoi. The Department of Corrections denied Oberoi a position as a prison guard because he would not shave his beard for the medical exam's mandated gas-mask fitting. Oberoi, a Sikh man, keeps a beard as part of the observance of his religion.
Although he appealed and had an arbitration board rule in his favor, he was again denied the position and then sued the state for discrimination. Harris backed the Department of Correction's decision, arguing Oberoi couldn't be properly fitted for a gas mask without shaving, and that no exception to the rule had been granted since its 2004 inception.
However, Oberoi's lawyers and dozens of civil rights groups pointed out that the agency did allow medical exemptions for people with skin conditions. "Why should those who cannot shave for religious reasons be treated differently?" asked the smattering of human rights groups, who wrote a letter demanding Harris reconsider her position. She didn't.
Harris Wouldn't Back Down
Sikhs consider untrimmed hair a religious sacrament, one of five articles of faith, and wear turbans and beards accordingly. "Once you touch the razor or touch the scissor, your religion is gone," Oberoi said to media outlets in 2008.
Jolly believes that Harris "dug her heels in" at the same time the Obama-Biden administration was making historic strides to allow observant Sikhs to serve in the U.S. armed forces. She "slammed the door shut in our faces and made us jump through hoops instead."
"At a time when Sikhs were struggling against discrimination in the post-9/11 environment, she could have used her discretion as attorney general to expand equal opportunity for Sikhs and other religious minorities who wanted to serve as security officers in her state."
Case Closed?
The state eventually settled the case in 2011, paid Oberoi $295,000 in damages and gave him a manager position in the corrections department. The U.S. Department of Justice's civil rights division opened an investigation into the policy. In 2012, California's governor signed a bill to protect workers wearing religious clothing or hairstyles.
A spokeswoman for the Harris campaign said that Harris was under a legal obligation to defend her client, the Department of Corrections, and that "there were unfortunate situations like this one where her clients took positions that were contrary to her beliefs."
But Jolly isn't buying it. He questions the former attorney's dedication to defending the rights of not only the estimated 500,000 Sikhs living in the U.S., but those of all religious minorities.
"If she becomes president, I think Sikhs and other religious minorities deserve reassurance that she's going to be on our side."