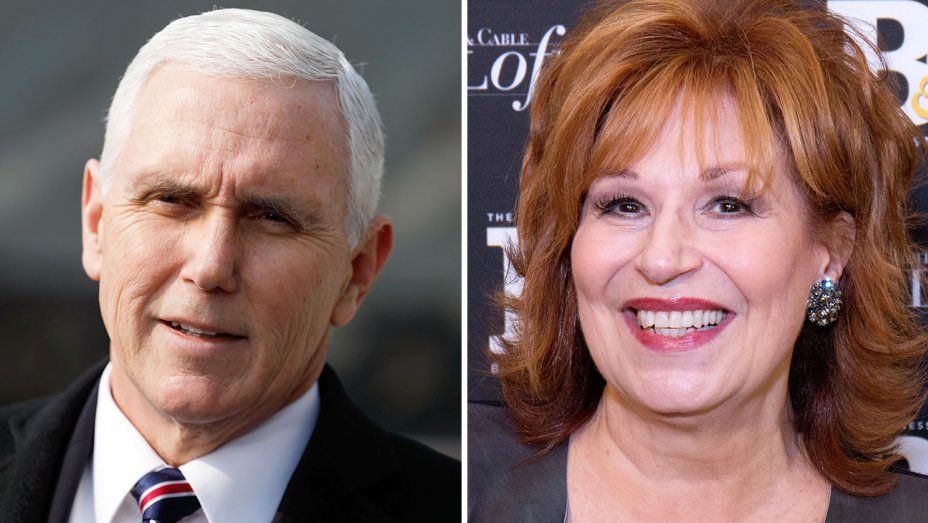 ---
Are Christians in America facing increased hostility from the media and the public?
This question came into sharper focus last week after one of the co-hosts on ABC's The View stirred controversy by mocking Vice President Mike Pence's deep Christian beliefs.
It all started when the co-hosts played a video clip segment featuring former White House staffer Omarosa Manigault, who warned that Americans shouldn't sleep too comfortably at night because their vice president believes "that Jesus speaks to him."
Co-host Joy Behar then took a shot at Pence, pointing out that "it's one thing to talk to Jesus, it's another thing when Jesus talks to you." She then took things a step further: "that's called mental illness, if I'm not correct. Hearing voices."
Mike Pence Responds
The comments quickly made the rounds on social media, and eventually elicited a strong response from Vice President Pence himself. Criticizing the attacks on his beliefs, Pence said it was "simply wrong for ABC to have a television program that expresses that kind of religious intolerance."
The incident was a clear example of "how out of touch some in the mainstream media are with the faith and values of the American people," he insisted.
Unsurprisingly, conservative Christian groups voiced overwhelming agreement, and pounced on Behar's comments as an example of Christian shaming and the so-called "War on Christianity" in the U.S.
So, what to make of this claim? Is there really a growing intolerance toward Christian faith in this country, or are people simply being oversensitive?
Christian Shaming in America
Christians who feel slighted will point to numerous instances of their beliefs being mocked or thrown under the bus.
For example, former NFL coach and media personality Tony Dungy unwittingly came under fire recently when he praised Super Bowl MVP Nick Foles and insisted his faith was an important factor in the Philadelphia Eagles' victory.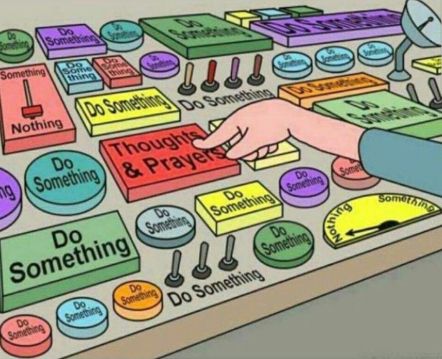 "Unbelievable you would use your employer, @NBCSports, to spout this nonsense on the air" one critic tweeted.
"NBC pays me to express my opinion," Dungy replied. "And it was my opinion that Nick Foles would play well because his Christian faith would allow him to play with confidence. And that he's a good QB. I think I was right on both counts."
Keeping in the world of sports, former NFL quarterback Tim Tebow was widely and frequently mocked for his open displays of faith. Tebow became notorious for kneeling in prayer before games and sporting Bible verses beneath his eyes habits for which he was picked on by fans and media alike.
More broadly, evangelicals and others who instinctively call for prayer in the wake of tragedies are increasingly accused of hiding their heads in the sand.
Blind faith isn't helpful, critics say, and it certainly cannot take the place of action. In the wake of the mass shooting in Parkland, Florida, even the seemingly-innocuous phrase "thoughts and prayers" has become a lightning rod for criticism.
When to Criticize Religion
Critics say they're pushing back against such statements because religious justification is a slippery slope. Sure, some people sincerely want to extend prayers to those suffering. But others might seek to weaponize their faith in order to impede progress or promote intolerance.
In a 2016 report by the U.S. Commission on Civil Rights, Chairman Martin R. Castro argued that Christians often hide behind "religious liberty" as an excuse to discriminate against people or treat certain groups poorly. "In the past, religion was cited to justify Jim Crow laws, and oppose women's suffrage," said Castro. "Present day 'religious liberty' efforts are aimed at discriminating against the LGBTQ community."
Is this fair criticism, or further evidence of creeping Christian shaming?
**Finding a Balance
**
Perhaps we'd all benefit from toning down the rhetoric a bit. It does no good to automatically attribute bad motives to those who profess strong Christian beliefs.
By the same token, crying wolf at every perceived slight against Christianity might not be the best way to win people over to your cause.
Thoughts?