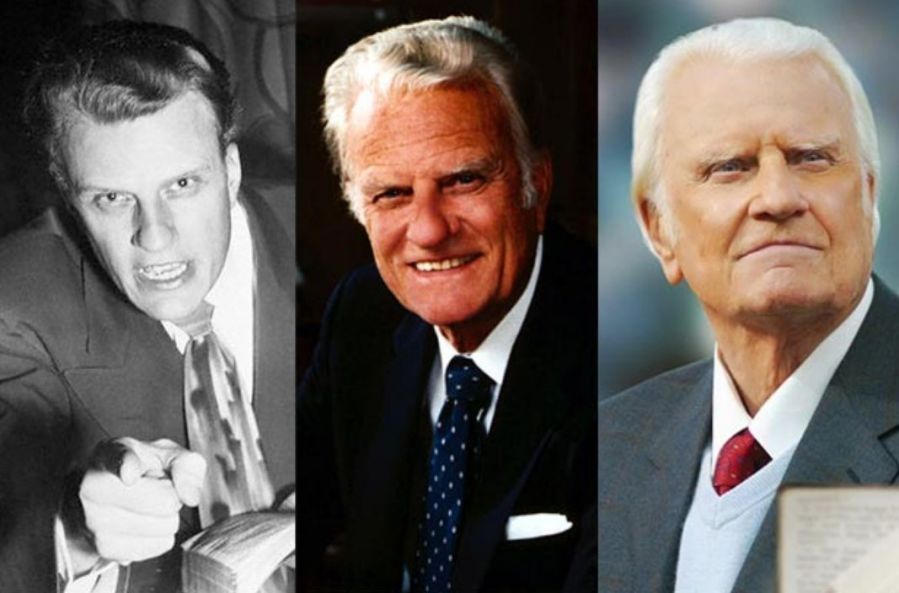 Influential evangelist Billy Graham passed away last week at the age of 99.

Depending on who you ask, Billy Graham leaves behind either a storied legacy that will never be rivaled by another Christian preacher, or an enduring message of bigotry toward certain groups not favored by the Bible's teachings. With his funeral planned for this Friday, we delve into Graham's life, the impact of his work, and the accusations made by critics.
The Father of Evangelism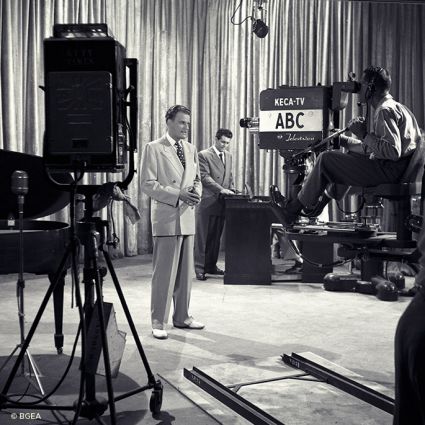 From the start of his career as a minister, Billy Graham had his sights set on "saving" as many people as he possibly could. Graham started out with community outreach campaigns and other traditional strategies to attract people's attention and get them through his church doors.
However, it wasn't until the famous Los Angeles Crusade in 1949 that Billy Graham was launched into national prominence. The speaking campaign was scheduled to run for three weeks, but ended up lasting eight weeks due to popular demand.
Naturally magnetic and a gifted public speaker, Graham captivated ever-increasing crowds of people eager to hear his message of accepting Jesus Christ.
What followed was an illustrious preaching career that lasted nearly six decades. Graham spoke before crowds in 185 countries, reaching hundreds of millions of people. Taking advantage of new mediums like television and radio, he spread his message to millions more over the airwaves.
Graham came be known as "America's Pastor." He served as the spiritual advisor for all 12 presidents from Harry Truman to Barack Obama, cementing his status as an icon and a household name.
Controversial Views
Despite immense popularity, Graham's record does have some black spots. Recorded tapes of conversations he had with President Richard Nixon revealed anti-Semitic comments (which he later apologized for). On the tapes, Graham expressed a belief that Jews had a "stranglehold" on the American media, and referred vaguely to "the synagogue of Satan."
Graham was also criticized for his views toward women and feminism. He famously said that the role of wife, mother, and homemaker was the destiny of "real womanhood." Graham's daughters had aspirations to go to college and start careers of their own, but he denied them the opportunity explaining that their role was in the home, not in the workplace.
The Homosexual "Perversion"
However, those issues pale in comparison to the flak Graham has received over his beliefs about gay people. He openly denounced homosexuality as a work of the devil, referring to it as "perversion that leads to death". Graham famously warned that "we traffic in homosexuality at the peril of our spiritual welfare. Your affection for another of your own sex is misdirected and will be judged by God's holy standards." He sparked controversy during the height of the AIDS crisis when he said "is AIDS a judgment of God? I could not say for sure, but I think so."
In many of his publications and sermons, he addressed the LGBT community directly, advising them to "reform", urging that "you don't have to succumb to this insidious temptation". He was a champion of "reformation" techniques an idea that lives on this day in the form of conversion therapy.
Given his widespread reach, critics argue that Graham's messages had a disastrous effect on gay people. By preaching that God disapproved of their "lifestyle" and insisting they would not go to heaven without "reformation," Graham no doubt caused great consternation among the gay community especially those with strong Christian beliefs.
Competing Interpretations
How's that for a complicated legacy? Although Billy Graham inspired millions of Christians through his compelling sermons, he also held some backwards views which cannot be divorced from the positive aspects of his work.
To many, he was a star a handsome preacher doing God's work by spreading the gospel to previously-untouched areas of the world. But to others, he represented everything worth criticizing in Christianity.
Is it possible to reconcile two vastly different interpretations of one man's legacy? How will you remember Billy Graham?