This article was submitted by guest blogger R.D. Pickett, author and ULCM Pastor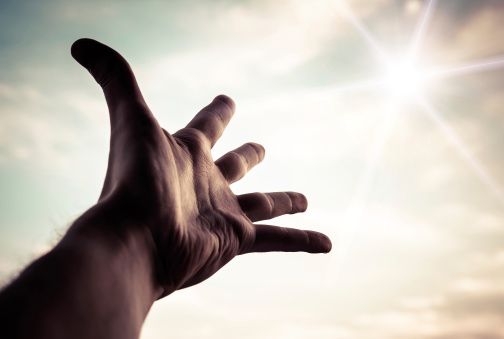 Interfaith ministry, are we up to the Task? This is an easy question right? Not really. In a perfect world I would say sure, but let's face it, we don't live in a perfect world. There are some reported 4300 religious groups that make up 270 large religious communities. There are 12 Classical Religions that include the "big 5" of Christianity, Judaism, Islam, Hinduism and Buddhism. Despite participating in our respective faith communities, we must also interact with members of other groups.
When I become an ordained minister with the ULC Monastery, I thought that interfaith ministry would be fairly easy. Little did I know about the roadblocks that I would encounter. When I say roadblocks, I mean old dogma, old doctrines, religious prejudices, personal prejudices, under education and poor spiritual management, and the list goes on.
The oldest known organized religion, Hinduism, originated from somewhere between 1500 and 3000 BC. Wow, 1500- 3000 BC! Now in 2015, we have some 270 large religious communities. That is quite a base for which we need to work with in our endeavor to achieve an interfaith ministry which will encompass all equally.
I think that interfaith ministry is gaining more and more attention among people worldwide, because more and more people are seeing that the doctrines within which they were either raised, or that they practice just aren't keeping up with the realities of the world as we know it. Let's face it; most of the major religions date back to somewhere around 2 millennia ago.
Starting My Journey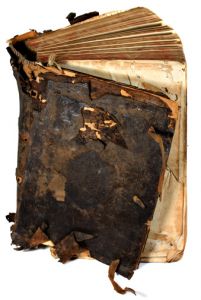 Being raised Christian, I was content to go with the flow, as it were. I was baptized as a child, studied and was confirmed in my Lutheran faith. As I grew older I found that the Lutheran faith just wasn't fulfilling me as my soul needed. So, I studied some more and researched other denominations within my faith core of Christianity. I found the Church of England (Anglican). At that time the Anglican Church was revamping itself. Priests were allowed to marry and have families, and the Church was allowing women to become priests and was openly allowing gays and lesbians into the community. For a large, world recognized religion, this was huge. The Church, however, was still restrained by its firm belief in the Bible, and that is not a bad thing by any sense. After all, that is our Holy Book or Holy Guide as I like to refer to it. Each Religion has a similar book, which are too numerous to list, but I am sure you get the gist.
Our Holy Books are historical records of our faiths from the beginning, and in my case until about 33 years after Christ's Birth and a bit later, but not up to 1980 some odd years later. And the same holds true if I am not mistaken for pretty much every other Religion with of course the exclusion ( I don't like that word) of a hand full or so belief systems out there such as Scientology or Baha'i for example. These, by religion standards, are relatively new.
I still was lacking in my faith, but through research I found Shamanism. I believe in God, the One Creator of all things, yet I was able to expound my faith with Shamanism because God (or Grandfather as I now refer to Him since it is more personal as my faith says I should be) has taught me of my cooperation with Nature. After all we share this planet with other living things other than ourselves and must respect them as well. Perhaps I'll get deeper into that in another blog.
A New Era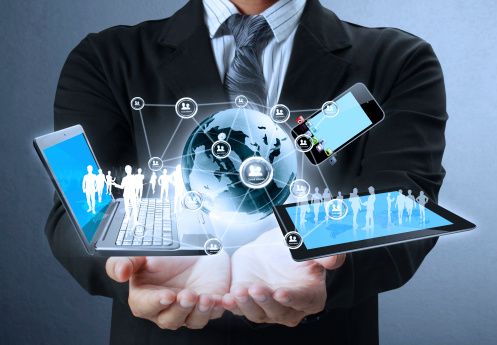 Now, here's the thing, the world is not what it was 2 millennia ago. The world has evolved, and grown into something very different culturally as well as religiously. What would our ancient ancestors think if they were suddenly transported into today's society? Personally, I think they would freak out!
Since the creation of man, man has made his laws, laws that were contrary in a good deal of cases to their creators. In present day man's laws outweigh and are prevailing over the Creator's. Times are no longer simple; justice is no longer swift and fair. Right and wrong are becoming mere words with a dictionary definition. Each man is more concerned with what's best for him over what is best overall. Man is becoming numb to his surroundings, preferring to look the other way when he sees wrongdoing rather than get involved to make it right. Why?
With each passing day the way the world is evolving in its cultural and political make up. There needs to be a fundamental shift of thought. Life is becoming meaningless instead of precious. The notion of Good is becoming something that is not for the many, but for the few, and the one Me! Our evolution has taken us to the point of I care about ME. If it does not benefit ME, than I don't care! This needs to change, because if it doesn't, man will self-destruct, and take this planet with it.
Walking the Talk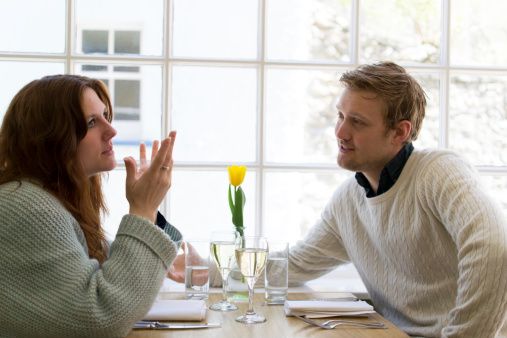 I looked up becoming an ordained minister. And found the Universal Life Church Monastery. I went to the site and read about it. At first I wanted to be able to legally perform weddings. So, ordained I became. I wanted to see what other ministers were doing with their ordinations. I went to the ULCM Ministers Network site, which I am a member of today, and met some very interesting people. These folks come from very different walks of life, with a vast array of religious and spiritual beliefs. I have also met some folks who claim no belief system at all. I began to join conversations and added my 2 cents for what it was worth. I also saw conversations deteriorate due to the reasons I gave earlier such as personal prejudices and so on.
That's when the difficulty of the task of creating an interfaith ministry really hit me. Are we ready and up for it? Yes, I believe we are, and I'll tell you why! Because I go to bed with it every night, wake up with it every morning, and LIVE it every day. You see, as I stated I am a Christian, though my wife is not. Religiously and spiritually we are separated by belief, yet and here is the rub, we love each other. We respect each other's beliefs enough that we can have respectful conversations. She says nothing when I pray at meals and at bed time. At those times she sits quietly until I am finished before continuing on with conversation or what have you. On the same token, if she is in quiet reading of her spirituality and searching for answers through a medicine wheel, I do the same.
Our Faith conversations may become difficult, but they are always respectful. We have overcome our differences because we decided that building on our similarities was more beneficial to us both as individuals as well as our relationship together. Now, it really began to sink in interfaith ministry we are up to the task, but with conditions I believe we must meet. We must lay the groundwork, as it were.
Interfaith ministry is a new endeavor. There are a couple of handfuls of organizations that fall under this title, yet we here at the ULC Monastery are among the ground breakers in this ministry. Yes, ground breakers. We have a golden opportunity to promote peace and understanding among peoples of different faiths. As I mentioned the number of people searching for something more from their respective faiths is growing rapidly, and we are poised to seize the day, or in Latin, carpe diem.
The 5 "R"s of Interfaith Ministry
Personally I think that the ULC Monastery transcends the "Wedding Officiant "moniker and can become even more of a leader in interfaith ministry, and that is what I wish to be a part of more than ever. I have thought about this a great deal as of late. I have thought about this in simple terms we can call the 5 "R"s.
Respect; We as individuals must be respectful of the beliefs of others even if it differs from our own, because we each as human beings have the right to believe as we see fit. We also have to respect the fact that it is not our place to try and convert others to our belief system, because it is just that, OURS and ours alone. That is what gives us each something unique to bring to the discussion table.
Reconciliation; We must all reconcile within ourselves as well as each other the fact that we all have similarities as well as differences. And that we can all live together in peace if we utilize more energy on our similarities than we do our differences.
Renovate; We must all learn to tear down the walls that divide us by our differences, and construct avenues, and areas where we can build upon our similarities and strengths. Areas where we can build dialog between us, and lay the ground works for greater peace.
Record; We must keep a record of our victories as well as our failures in this interfaith endeavor as was done in the Holy Books, so that we have a historical transcript of what has worked and what has not worked within our ministry to attain our goal of peace.
Refuse; We must all refuse to allow those prejudices, such as, race, creed, dogma, gender, sexual orientation and personal judgements to hinder our goal. I think this is one of the toughest of the "R"s I have listed.
I believe we are up to the task; I believe we must be. Only through working together can we achieve peace. This interfaith ministry won't be easy, not by a long shot. But in the end it is very well worth our efforts. If we don't build upon our similarities to create a peaceful world on and in which to live, we will be consumed by our differences until there is no one left to try
Peace be OUR journey.
R. D. (Taz) Pickett