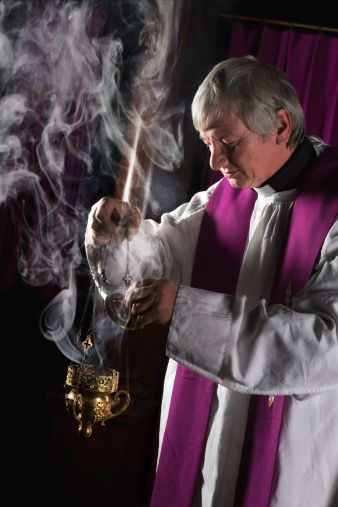 For many of us, the word priest conjures up images of old men in long robes walking down aisles swinging censors from side to side, or standing stonily at pulpit reciting liturgies in long-dead languages. The reality is much livelier than this picture, however, as the story of one activist priest in California illustrates. His story shows us that priests whether traditionally ordained ministers or ministers ordained online do not need to be the boring, stodgy, unyielding traditionalists we have come to know, but rather compassionate social justice advocates who actively engage their community sometimes despite international boundaries.
Tradition vs Compassion
Father Richard Estrada was not born with the proverbial silver spoon in his mouth by any means, nor was he lavished with the riches so closely associated with the wealthy Roman Catholic Church. A fierce immigrant rights and homeless advocate, his life has been marked by loss and tragedy. His father fled the Mexican revolution on horseback to El Paso, and, sadly, both of his brothers died untimely deaths one from a drug overdose, and the other from complications related to alcoholism. Such harsh realities shaped his current worldview, which de-emphasizes tradition and strict adherence to doctrine, and emphasizes compassion for social outcasts.
It was the Church's unwavering stance on traditionally marginalized people that ultimately drove him to join the Anglican priesthood. Like many pioneering priests, Father Estrada has sheltered immigrant families in his church from the threat of deportation and demonstrated to raise awareness of the plight of young immigrants fleeing civil war in Central America. But he also witnessed the suffering of LGBT people and women under the heavy foot of Church teaching, ultimately recognizing the need to acknowledge them as full participants. Immigrants, the homeless, the poor, youth, women, and LGBT all had something in common they were all snubbed by a privileged, wealthy male elite, whether that elite existed within the walls of a church, or within those of government.
Fighting for the Underdog
But this isn't about just one activist priest working on behalf of maligned immigrants in southern California this is about what it means to be any minister, priest, rabbi, imam, or other man or woman of the cloth. We have all heard about how good the Catholic Church has been in fighting on behalf of the underdog the poor, the hungry, the homeless. Helping the downtrodden is supposed to be a foundational principle of religion, and, to be certain, organized religion has played a role in alleviating certain forms of human suffering, but it has also contributed to other forms of suffering or ignored them entirely, largely because the victims were regarded as "unruly women" or "sexually depraved".
What people like Father Estrada demonstrate is that, as an ordained minister acting from a heart of compassion, you cannot simply welcome some outsiders with open arms while shunning others. Just as Jesus fled to Egypt to escape persecution, so do modern-day immigrants. Similarly, just as Jesus welcomed with an open heart the prostitutes, thieves, and lepers of his time, so must we welcome those "unruly women" and the "sexually depraved" who have earned a reputation for damaging some sort of "natural order" of things imagined by those in power. But when we welcome them, it must not be because we "love the sinner but hate the sin" that is disingenuous it must be because we recognize they are not sinning in the first place. Rather, it is they who malign ambitious women or same-sex relationships who sin.
One of the greatest struggles we face as ministers is the temptation to stick to tradition for tradition's sake, even if it isn't logical and actually harms people. Being a minister doesn't mean putting people in boxes based on sexuality and gender any more than it does based on class, nationality, or immigration status; it means providing them the support and guidance that helps liberate them from these very confines. If we are going to lend a compassionate hand to one, we must lend it to all.
Source:
The Los Angeles Times