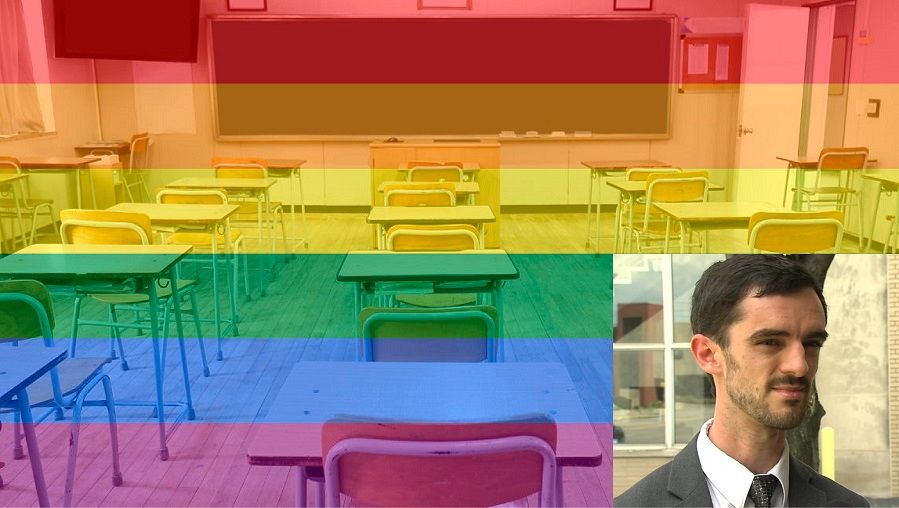 ---
An Indiana high school teacher was forced to resign amid growing pressure from school officials after he refused to address transgender students by their preferred names and pronouns. The ensuing controversy has shown that heated debates over free speech, religious freedom, and transgender rights aren't going away any time soon.
28-year-old orchestra teacher John Kluge first made headlines back in May when he publicly opposed a new school district policy mandating that teachers call trans students by their preferred names, instead of their given names. Kluge insisted that the policy violated his religious beliefs and argued he shouldn't be forced to use speech he doesn't agree with.
"I'm being compelled to encourage students in what I believe is something that's a dangerous lifestyle," Kluge told reporters. "I'm fine to teach students with other beliefs, but the fact that teachers are being compelled to speak a certain way is the scary thing."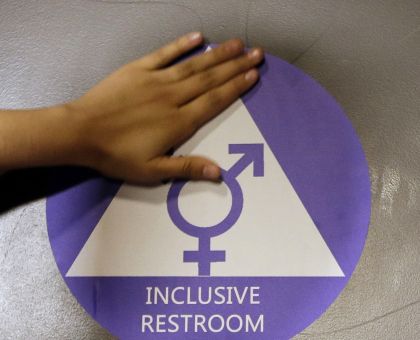 Transgender Rights in Flux
Transgender people, who make up roughly 0.3 percent of the American population, claim gender identities different than those associated with their assigned sex at birth. The world has become increasingly accepting of transgender identities, and trans rights have expanded markedly in recent years.
However, that doesn't mean there hasn't been controversy along the way. From high-profile disputes regarding transgender bathroom policy, to the ongoing debate over gender pronouns, society still fails to see eye-to-eye on some important issues.
LGBTQ advocates insist that using a person's preferred name rather than the one they are given at birth is about respect, and not a political or religious statement. "This is not a request for advocacy," explains Sam Brinton of the Trevor Project, a non-profit working to prevent suicide among LGBTQ youth.
But the conservative Indiana Family Institute is urging residents to write to school board officials in support of Kluge. "Brownsburg School Corporation is sending a message to their best teachers that they must violate their conscience and encourage students down a dangerous path or accept termination. What a terrible way to treat teachers!" they wrote in a statement.
Role of Government
This story raises crucial questions not only about what kinds of policies we should enact, but also how they should be enforced. For example, should the government play a role in ensuring the rules are being followed? Should citizens be mandated to use whatever pronouns transgender people identify with?
That's precisely the debate currently underway in Canada, where issues of transgender rights and free speech have come to the fore after the passage of Bill C-16, a law meant to curb discrimination and hate speech. Although many people supported the legislation, others warned it could have unintended consequences.
Those concerns were realized in a now-infamous incident at Wilfrid Laurier University in Ontario. A graduate teaching assistant was accused of violating trans students' rights after she showed a video to her class that included a debate over the proper use of transgender pronouns. School officials compared her actions to "neutrally playing a speech by Hitler" and insisted that holding a classroom discussion about transgender pronouns was a potential violation of human rights.
The school was later forced to apologize and admit that it overstepped its bounds. However, the incident has been held up as proof that enforcing the use of transgender pronouns by law creates a slippery slope.
**Finding a Balance
**
While it would certainly be nice if everyone could be compassionate and use whatever name/pronoun others wish to be called, that seems unrealistic. There will always be those who question the status quo and refuse to abide by rules they don't agree with.
The question then becomes: how do we handle the naysayers? Say we pass laws mandating everyone respect these new norms what if people refuse? Do we write tickets? Throw them in jail? You don't need a wild imagination to predict how that could quickly get ugly.
Is there a better solution?