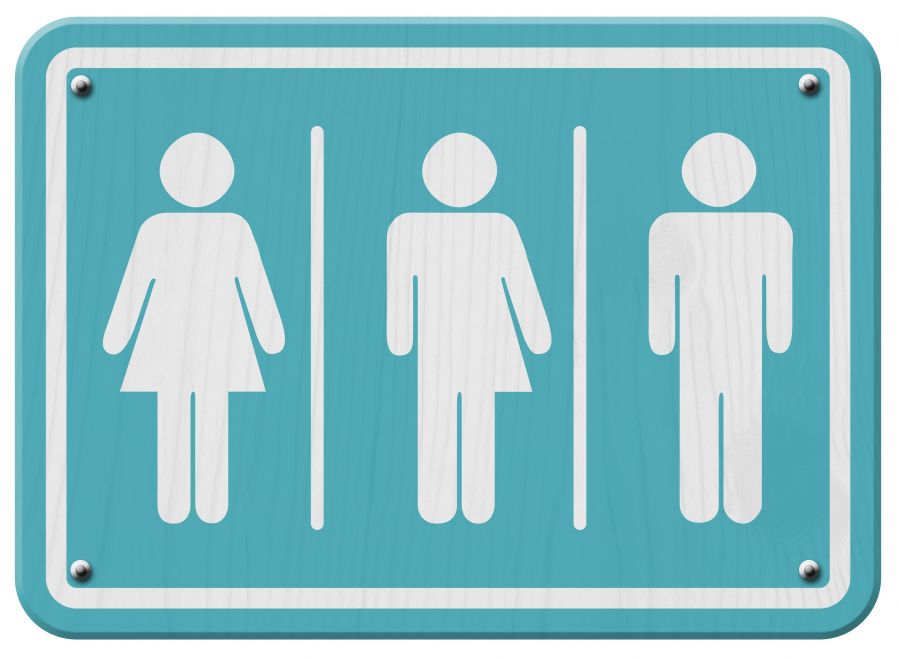 Last year, the Supreme Court legalized same-sex marriage in all 50 states. It was a huge victory for the LGBT community, and represented the culmination of a decades-long campaign for marriage equality. While the fight for full equality is far from over, some attention has now shifted to the rights of transgender people. 'Transgender' is an umbrella term which refers to people whose gender identity and/or gender expression is different from that which is traditionally associated with their assigned sex at birth. The most reliable studies put the number of transgender adults in America at roughly 700,000, or 0.3 percent of the population. However, for numerous reasons, it has proven extremely difficult to accurately estimate the total number of transgender people living in the U.S. Recent legislation involving transgender rights has revealed a prevailing stigma surrounding this segment of the population.
Stigma
While gay rights have expanded rapidly in recent years, there still exists a stigma around being transgender. People tend to fear what they don't properly understand, and gender identity issues are not well understood. Gender is a tremendously complex notion to give just one example, Facebook has 58 separate gender options that users can choose from. It's no wonder that some people remain confused. In any case, the result is that misconceptions run rampant, and many transgender people decide not to identify themselves as such for fear of being discriminated against.
Discrimination
For the most part, our laws do a good job of protecting people from discrimination in the United States; it's illegal to discriminate against someone based on their sex, religion, race, or sexual orientation. For those who feel their rights have been violated in spite of these protections, there is always the option to fight back using the legal system. However, despite the fact that under federal law it is illegal to refuse housing, employment, or public accommodations to someone based on their sex, not every state actively enforces these protections, and transgender people tend to suffer disproportionate levels of discrimination. Indeed, a 2011 study conducted by the National Center for Transgender Equality found that 26% of transgender people lost a job due to bias, 50% were harassed on the job, and 20% were evicted or denied housing. On top of that, 78% of transgender students reported being harassed or assaulted at some point. It's therefore quite clear that this group is not receiving equal protection under the law. While bigotry is hard to correct, a recent movement has sought to improve everyday life for transgender people. **** ****
Restroom Access
Over the past couple years, transgender access to public restrooms has become an increasingly prominent issue. The most recent example comes from Charlotte, N.C., where the City Council passed an ordinance allowing transgender people to use the restroom or locker room of the gender they identify with, as opposed to the gender they were born with. Proponents argued that this constitutes a small shift in policy, but would make transgender people much more comfortable when using public facilities. However, not everyone sees it this way, and the ordinance quickly became a hot-button issue.
Backlash
Given the contentious political climate we live in, it may be unsurprising that there was immediate backlash in North Carolina. Social conservatives decried the City Council's decision and demanded action. The state legislature responded by passing House Bill 2, preventing cities from allowing transgender individuals to use public bathrooms for the gender they identify with and thus nullifying the Charlotte ordinance.
One thing is clear: many people remain uncomfortable with the idea of someone being able to use whichever bathroom/changing room they prefer (including former Red Sox pitcher Curt Schilling, who was fired from his position as an ESPN analyst after making inflammatory comments about the issue on his Facebook page). However, the primary opposition appears not to be with the spirit of the policy, but instead with the risk of it being exploited. Opponents are concerned that under such a law, someone with sinister motives could claim to be transgender and enter a restroom of the opposite sex. Objectively, it's not difficult to imagine a scenario in which a man pretends to be transgender in order to gain access to a women's locker room, or vice versa. It's no surprise, then, that parents are some of the most vocal critics of expanded transgender restroom access. The bottom line, according to opponents, is that the policy puts children in danger and that the risks outweigh the benefits.
Going Forward
There are clearly strong feelings on both sides of this issue. Is there a way to provide more comfort to transgender people using public facilities, while at the same time protecting the system from potential abuse? There is no simple answer to this question, but we ought to challenge ourselves to find a solution. What do you think? Should transgender people be permitted to use the bathroom of their choice?