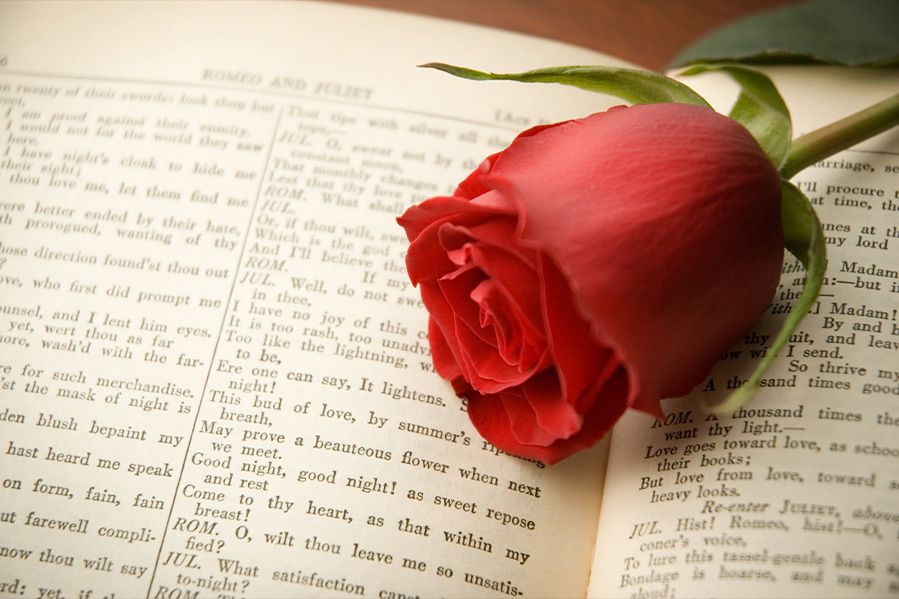 Valentine's Day is coming up, a holiday equally loved and despised by the world's couples and singles, respectively. And while most of us associate the holiday with warm fuzzy feelings about our partner, it wasn't always so romantic.
In fact, there used to be a whole lot more animal sacrifice, flagellation, and running nude through the town square on February 14th. 
The origins of Valentine's Day can be traced back to, you guessed it, a violent pagan fertility festival called Lupercalia.
Observed in Ancient Rome, Lupercalia was a fertility festival in which men sacrificed goats and dogs and then wore their hides as they ran nude through town, lashing local women with whips made from the hides of their sacrifices. Local women would line up to receive their whipping, believing it would help them conceive.
So… how did we get from whipping the locals to heart-shaped candy and cutesy cards? As it turns out, you can thank Geoffrey Chaucer and William Shakespeare.
Here's the story of how a few English poets turned Valentine's Day from a violent pagan fertility ritual into the most romantic day of the year.
Will the Real Saint Valentine Please Stand Up?
Before we get into the olde English of it all, we have to talk about who Saint Valentine actually was. While the real history is a tad hazy since this all took place thousands of years ago, many historians agree that Saint Valentine was a Roman priest who was martyred before Christianity was legal in Rome, around the year 270. When he tried to convert Claudius II to Christianity, and was promptly beheaded.
An alternative theory holds that he was the imprisoned Bishop Valentinus, who also refused to renounce Christ and was beheaded on the 14th of February. 
There were a lot of Christian Valentines being beheaded around this time, so it's not impossible that history rolled them all into one character.
For a long time, Saint Valentine was just the patron saint of beekeepers and epilepsy, not a wildly popular saint (except perhaps amongst beekeepers).
Leave it to the Bard
It wasn't until Geoffrey Chaucer, writer of the Canterbury Tales, penned "The Parliament of Fowls" in the 14th century that Valentine's Day became the day of lovers. In that, he wrote:
For this was on Seynt Valentynes day,

Whan every foul cometh ther to chese his make
Translation: Valentine's Day is the day birds choose their mate.
It's important to keep in mind that both Chaucer and Shakespeare were major celebrities in their time, with wide popular appeal. So if they said something, the common folk immediately latched onto it. It's kind of like how Beyoncé got a bunch of people saying "bootylicious" there for a few years. With the stroke of a pen, Saint Valentine was forever associated with romance.
And just to make sure that the association stayed, a few centuries later William Shakespeare referenced it in "A Midsummer Night's Dream," when Theseus the Duke of Athens compares resting lovers to birds again, writing "Good morrow, friends. Saint Valentine is past. Begin these woodbirds but to couple now?"
That sealed the deal. Over the next few centuries, the fertility element from the Lupercalia festival, the name of Saint Valentine, and the passion of the poets all combined to help create our most romantic holiday.
So if you're cursing the very name of Saint Valentine this February, you know who to thank.