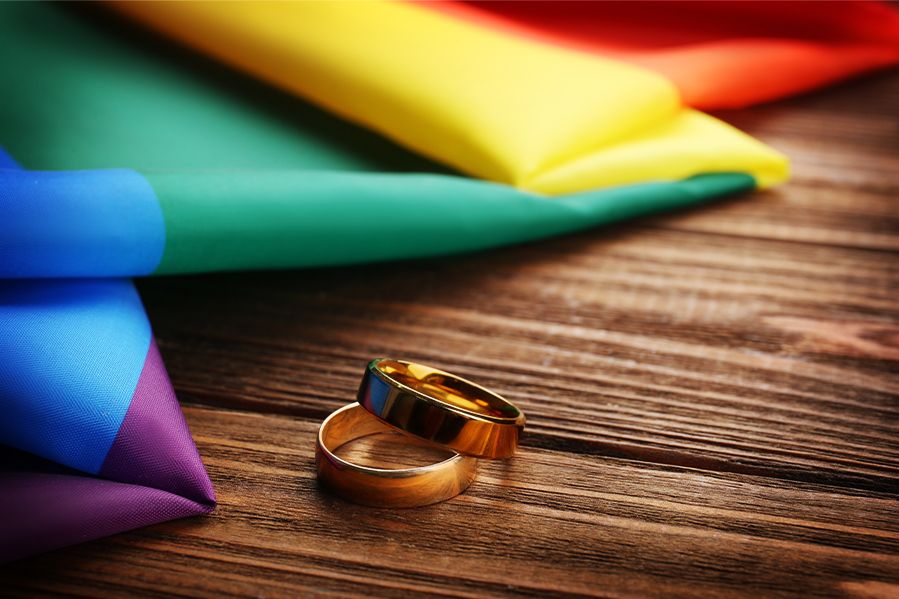 The U.S. House of Representatives just passed a bill codifying same-sex marriage into law in response to the Supreme Court's recent ruling which reversed Roe v. Wade, removing nationwide guarantees to an abortion.
Following that controversial ruling in Dobbs v. Jackson Women's Health Organization, LGBTQ advocates fear that same-sex marriage could be next, especially considering that part of the justification to remove nationwide abortion protections was because it is not  "deeply rooted in this Nation's history or tradition."
Just a month later, the House has voted to codify same-sex marriage into law, but the bill heads to the Senate now… where it faces an uncertain future.
The Respect for Marriage Act
The Respect for Marriage Act passed a House vote 267-157. If it becomes law, the bill would ensure that same-sex marriages are valid if same-sex marriage was legal in the state where the wedding took place.
In other words, should same-sex marriage get overturned by the nation's highest court, states that outlaw same-sex marriages would still be forced to recognize same-sex marriages performed elsewhere.
The bill would also repeal the Defense of Marriage Act (DOMA), a Clinton-era law that defines marriage as between one man and one woman, and grants individual states the right to refuse to recognize same-sex marriages performed in other states.
While DOMA has since been gutted and rendered void by Obergefell v. Hodges, which legalized same-sex marriage nationwide in 2015, it nonetheless remains on the books.
The Respect for Marriage Act may have an uphill battle in the U.S. Senate, though. It will need a total of 60 votes to pass.
A Looming Threat
Some have said the Respect for Marriage Act is an unnecessary response, arguing that the Supreme Court wouldn't overturn its own ruling on same-sex marriage after less than a decade.
But for many LGBTQ activists, the threat is very real. And they urge any doubters to reference the Supreme Court Justices' own language.
The majority opinion from the court argued that "the Constitution makes no reference to abortion, and no such right is implicitly protected by any constitutional provision."
And in a highly controversial concurring opinion, Justice Clarence Thomas opined that the court should reconsider all of this Court's substantive due process precedents, "including Griswold, Lawrence, and Obergefell" – the rulings which protect the right to buy contraceptives, privacy protections in the bedroom, and legalized same-sex marriage.
What is your take? Is same-sex marriage under threat? Will gay couples win legal protection, or is this issue destined to be decided by the Supreme Court?